Tarot Guidance for SEPTEMBER 2014
While in deep meditation a Tarot Card is pulled as the month changes energies, to guide each of the twelve signs of the Zodiac for the coming month. Click on the card which represents your Sign of birth – your personal Astrological Sign. You may also click on your rising sign for further guidance and direction.
AUGUST 2014
Below are the twelve signs along with their corresponding monthly Tarot card and message.
ARIES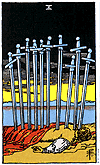 August can be a good month for you, Aires, and you will have energy in your love life as well as your creative life for the first three weeks. For the rest of 2014 you can express yourself and perhaps find love. Things related to insurance, inheritance, other people's money, and intimacy will be your focus. August 25th ushers in possible new work as well as your health and fitness. This is a good time to begin and new and healthier lifestyle. You now have the energy to quite any addictive habits that are harmful to your health. This Leo energy is a gift, so use it wisely.
TAURUS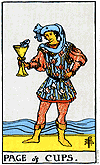 Venus adds refinement to your communication style as August opens, Taurus. You will focus your attention on your home and domestic life for most of the month. Opportunities come along to enhance and improve your home and personal life. Relationships require some sensitivity and loved ones may be difficult or have needs that are different from yours. You may think they have been neglecting you. Pay attention to any flashes or bright ideas you may have as they could be quite illuminating. Don't make any life changes, moves, or decisions until September, because you may not have all the facts.
GEMINI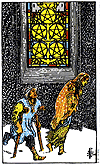 Your work and habits are in focus now, and you may feel burdened by a heavy workload or tedious obligations. You are vulnerable to accidents, illnesses, and on-the-job problems. Get plenty of rest and avoid people who have colds or other congestive ailments. De careful on the road and when traveling in general. You meet new people with good information as the Leo Sun brightens your communication style. Jupiter brings you new opportunities and the chance to learn new things. Your relationships with relatives and the neighbors improve as well. As August draws to a close, you will need to take on work that requires precise thinking.
CANCER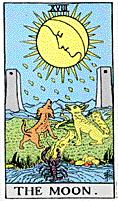 As August opens, your finances and spending habits are your focus. You may feel edgy around the time of the Full Moon on August 10th. You want to enjoy life and the rest of the summer, but it's a poor time to indulge in risky sex or high-stakes gambling. You could gain a financial boost now, and if you are looking for financial or emotional support you could get lucky. You could do more reading, writing, or public speaking at month's end. You can be emotional by nature, which adds stress to your life. You need to be aware and to control your emotions. Integrate some form of relaxation, such as yoga or meditation, into your daily schedule.
LEO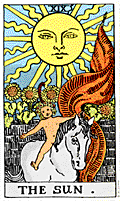 Time to step into the spotlight and let your talents shine, Leo! It's time for you to refine your image and approach to life. This month can brighten your outlook, adding warmth and authority to your life. This is a great time to promote yourself and your favorite cause. Home will be a busy place. Security and caution are important; accidents, fires, break-ins and arguments can occur. If any household repairs are needed, get them done properly and promptly. As August draws to a close, you can work out a budget, open a savings account, and set aside some cash every week. In today's unstable economy, you have to conserve assets and preserve your resources. Don't cosign for any loan for anyone. Be a cautious spender, and make your money go further.
VIRGO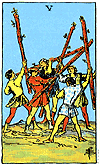 You may be thinking about the past as August opens, Virgo but don't dwell on mistakes or regrets. Instead, focus on planning a brighter future for yourself. You are kept busy with calls, running errands, and short trips. Neighbors and relatives can be difficult and expect too much from you. You can effectively discuss issues that affect you and bring attention to your admirable qualities and abilities. Pay attention to any flashes of insight you may receive, especially around the Full Moon on the 10th. Avoid difficult people because problems could arise. Don't make any life altering decisions, and relax with friends at month's end.
LIBRA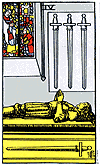 As August opens, you can use your charming ways to get the things you want in your working and professional life. However, some new bills could arrive through mid-September. Take time to review recent expenses, and then figure out some ways to save money. Avoid buying items that will wear out quickly or that you may lose interest in. Time for some summer quiet reflection, and to assess your recent actions. Your social magnetism soars mid-month but don't be too quick to trust new acquaintances. Your caring nature attracts all kinds of people, including the emotionally needy. Set some firm boundaries to protect yourself and to keep others from taking advantage of you.
SCORPIO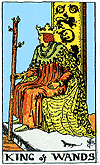 Your status and role in life is in focus during the month of August, Scorpio. You now have the chance to new opportunities and to impress powerful people, improve your position at work as well as within your public life. The first three weeks of August is the perfect time for professional communications. You can call attention to your special abilities and any contributions you have made to the success of the firm. This will be a busy time for you right through mid-September. You will be active physically, mentally, emotionally and spiritually. With all this powerful energy, if you feel restless or irritable, try using yoga, meditation, or walking to relieve the tension. Be careful because you are susceptible to mishaps and illnesses, so slow down. Pay attention to any flashes of insight you have and don't make any life-altering decisions until this energy has passed.
SAGITTARIUS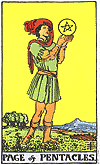 August brings the time to expand your intellectual horizons and learn more about the world. If you ever wanted to earn a college degree, make your move now. It time for travel for business, study, or pleasure. You may even find love or a new friend. Don't feel uptight or overreact if close relatives or neighbors seem a bit ornery over the next two weeks. You may be working alone or doing things that few people know about through mid-September. You can use this time to rest, do private research, or to plan your next move. If you are tempted to do anything illegal, illicit, or shameful, remember that your misdeed could come out into the open as October opens. Just be happy, healthy, and productive, Sag.
CAPRICORN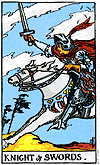 August brings you the time to bring order to your goals and social ties. This can bring in some problems for you. Someone you know through either business or a group connection may become a pest or a burden. Don't allow anyone to bring you into their power plays. You may have to shift priorities, at least temporarily. The best part of August is that you could meet new people who can help you to achieve your goals. In early August, your relationships are sweet, but you could have some new expenses due to your mate or children. After the 12th, finances could improve. You Capricorns have to be patient because you are all going through a transformation that will take quite awhile; until 2024 to be exact. Avoid heavy physical work now, and notice the small things of beauty all around you.
AQUARIUS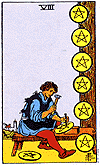 If you are ambitious, August will be a busy month for you, Aquarius. You can now move forward, and make headway in your personal and business life through mid-September. Be sure to complete the tasks that show off your unique abilities. You'll have to work hard to get ahead, bu that's nothing new. You may feel a bit edgy at the August 10th Full Moon in your sign. Use this time to settle matters regarding controversial issues. Don't do anything to aggravate managers, judges, parents, or people who have power over you. If you are attracted to anyone at this time, just know that the attraction is purely sexual. It is a good time to discuss needs and relationship issues with loved ones and associates. Between now and mid-September, your relationships should go smoothly.
PISCES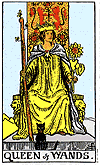 As August opens you are in a good mood, Pisces, and you meet your duties and obligations cheerfully, and without complaint. You could travel, plan a trip, or learn something new at this time. You are in the process of bringing greater order to your life. Travel and relationships could be a bit tricky now, so be cautious and go easy. You may have problems with in-laws, teachers, clergy, lawyers, or travelers. Your thoughts are influenced by your friends or those close to you. This is a good time to review your relationships, and, if necessary, make some changes. Your kind nature attracts all kinds of people, including some who may want to take advantage. Choose your companions carefully. They influence your views, values as well as your reputation. Surround yourself with people who want to help you be your best self.
©2014 Visions of Reality. All Rights Reserved.