While in deep meditation a Tarot Card is pulled as the month changes energies, to guide each of the twelve signs of the Zodiac for the coming month. Click on the card which represents your Sign of birth - your personal Astrological Sign. You may also click on your rising sign for further guidance and direction.
FEBRUARY 2018
February 2018 is marked as an important month for many reasons, but one of them is Valentine's Day on the 14th. It will be a warm and romantic time for many. One pleasant aspect of valentine's Day this year is that as memories of love, kisses, flowers, and chocolate begin to fade, a very romantic combination of two planets form is the sky; the conjunction of Venus and Neptune. Although the exact point is on the 21st, the connection of the two begins on Sweethearts Day. This energy will be effect until the 28th. This gives February a nice touch, no matter what else goes on throughout the month.
You can get in touch with the spiritual part of your nature through meditation, yoga,  prayer, writing, painting, music, or reading  an inspirational book, such as Seeding and Nurturing the Garden of Your Soul.  Spend time with others who encourage and uplift you.
To find out exactly how these areas affect you, and what may occur, consult Elizabeth Joyce for your 2018 reading.

To learn more about what these planet movements may mean for you, read the forecast below for your Sun Sign. If you know your rising sign or Ascendant, real that message also to give you a more complete forecast.
To get back to the Psychic Visions Plus Index Page—Click Here

FIVE OF WANDS

ARIES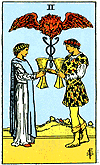 TWO OF CUPS
TAURUS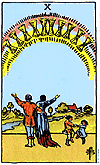 THE TEN OF CUPS
GEMINI
FIVE OF CUPS
CANCER

 


FOUR OF CUPS
LEO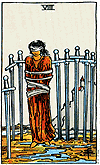 THE EIGHT OF SWORDS
VIRGO
THE HEIROPHANT

LIBRA
THE THREE OF SWORDS

SCORPIO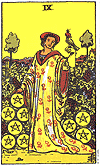 THE NINE OF DISCS

THE SIX OF SWORDS

CAPRICORN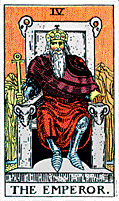 THE EMPEROR
AQUARIUS
THE THREE OF CUPS
PISCES