Tarot Guidance for AUGUST 2016

While in deep meditation a Tarot Card is pulled as the month changes energies, to guide each of the twelve signs of the Zodiac for the coming month. Click on the card which represents your Sign of birth - your personal Astrological Sign. You may also click on your rising sign for further guidance and direction.
AUGUST 2016
It's time to shut down the world because fun time is here. The new Moon in Leo on August 2nd sets the tone for the month, awakening your passions and appetite. You may have the energy to make a fresh start with the area of your life associated with Leo. Use this lucky opportunity wisely.
On the 18th a lunar eclipse in Aquarius brings up emotional issues linked to things and people associated with that air sign. Check your birth chart to see where this energy occurs for you. During the next six months, changes may occur in that area of your life.
Venus in Virgo from August 5th through the 29th is a potentially tough time for relationships. Many people will be picky and will notice the flaws in other people's behavior. You can avoid conflicts by being kind and considerate. Praise the good traits of loved ones and friends.
Your judgment is excellent on the 24th and you could bring some major good luck to yourself.
On the 18th, 21st, 25th, 26th, and 28th, avoid high crime neighborhoods and people who tend to be abusive.  Mercury retrogrades once again on August 30th through September 25th.
You can get in touch with the spiritual part of your nature through meditation, yoga,  prayer, writing, painting, music, or reading  an inspirational book, such as Seeding and Nurturing the Garden of Your Soul.  Spend time with others who encourage and uplift you.
To find out exactly how these areas affect you, and what may occur, consult Elizabeth Joyce for your 2016 reading.

To learn more about what these planet movements may mean for you, read the forecast below for your Sun Sign. If you know your rising sign or Ascendant, real that message also to give you a more complete forecast.
To get back to the Psychic Visions Plus Index Page—Click Here

The SUN
ARIES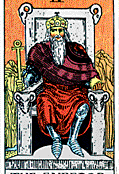 THE EMPEROR
TAURUS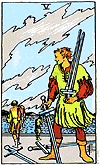 The FIVE OF SWORDS
GEMINI

The EIGHT OF WANDS
CANCER
 


THE FOOL
LEO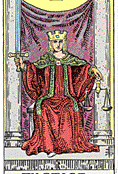 JUSTICE
VIRGO

THE QUEEN OF DISKS

LIBRA

THE EIGHT OF SWORDS
SCORPIO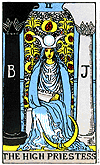 HI PRIESTESS
SAGITTARIUS

THE NINE OF DISKS
CAPRICORN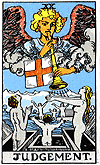 JUDGMENT
AQUARIUS
THE QUEEN OF CUPS
PISCES