While in deep meditation a Tarot Card is pulled as the month changes energies, to guide each of the twelve signs of the Zodiac for the coming month. Click on the card which represents your Sign of birth - your personal Astrological Sign. You may also click on your rising sign for further guidance and direction.
MAY 2018
The moving planets in the sky during the month of May bring a change for Uranus, moving from Aries into Taurus for the next seven years. This bodes surprises and ever-changing patterns that bring opportunities for progress. There will be times of frustration as well as great moments of inspiration and progress. The TAROT draw for your birthday sign signifies your Sun sign's relationship to the energetic flow of the month. May this page bring you helpful insight and guide you through the changes coming.

You can get in touch with the spiritual part of your nature through meditation, yoga,  prayer, writing, painting, music, or reading  an inspirational book, such as Seeding and Nurturing the Garden of Your Soul.  Spend time with others who encourage and uplift you.
To find out exactly how these areas affect you, and what may occur, consult Elizabeth Joyce for your 2018 reading.

To learn more about what these planet movements may mean for you, read the forecast below for your Sun Sign. If you know your rising sign or Ascendant, real that message also to give you a more complete forecast.
To get back to the Psychic Visions Plus Index Page—Click Here

THE PAGE OF DISKC

ARIES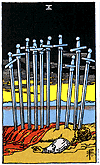 TEN OF SWORDS
TAURUS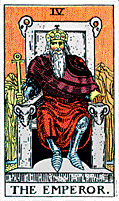 THE EMPEROR
GEMINI
KNIGHT OF DISKS
CANCER

 


JUDGMENT
LEO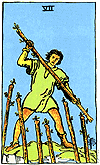 THE SEVEN OF WANDS
VIRGO
THE SIX OF WANDS


LIBRA
THE WORLD


SCORPIO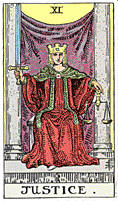 JUSTICE

SAGITTARIUS
THE EMPRESS


CAPRICORN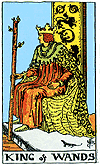 THE KING OF WANDS
AQUARIUS
THE ACE OF CUPS
PISCES