Accurate predictions from 2017 – written in Sept. 2016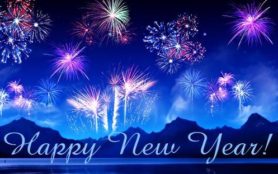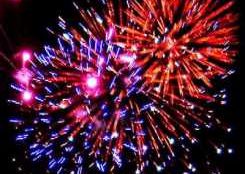 There is conflict with China, Russia, and the US as the satellite computers are hacked, using a new, far reaching technology. – began in Spring 2017
Japan initiates an arms race in the Far East – predicated by North Korea and China
Began in October 2017
Kim Jong falls from power in late 2017 in N Korea – soon to happen within ranks of his own people
2017 will be a good year for the Stock Market in the US - for the most part - until the end of August. (IT'S GONE TO THE HIGHEST POINTS IN STOCK MARKET HISTORY)
Right on!
The UK is seen as a safe haven as the pound (Brexit) strengthens. Great Britain, India, and Australia join forces and for a positive economic alliance. (Brexit, a term coined in 2012 before becoming mainstream political currency last year.) Happening through the fall months of 2017
The Euro Dollar's value will drop below the US Dollar in 2017.
Happened in Spring 2017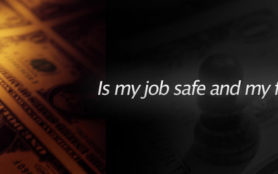 The new US Dollars ($20 and $5 bills) will be rejected by the public. People protest over the Andrew Jackson prejudice as America shifts away from being politically correct.
They are now removing Jackson's likeness on the $20 bill
The first war conflict Donald Trump has in in the South Pacific with China and the Philippines. They will pair with Russia to straighten out the situation. Right on!
Several people will resign from Trump's staff within the first 3 months -- because they want to hang on to the "status quo." However, mid 2017 will be a really good time for investments as the economy takes off again and regains a lot of ground due to new investment opportunities, more jobs, and economic growth. (IT'S BEEN LIKE A REVOLVING DOOR IN WASHINGTON DC) HaHaHa!!!
2017 shapes and creates new legislation this year. Trump tries to close down the United Nations, creating some much needed changes at to how they function.
The new income tax forms for 2018 eliminated the 1040 form. Right on – happening now.
International legislation bans plastic water and juice bottle since they do not disintegrate, threaten our plant and animal life, and turn to poison when left in the heat. In the fall months of 2017 comes a flu outbreak that attacks and destroys the immune system. Thousands will perish, especially in third world nations. India just passed this law.
February brings a time when major secrets will be revealed over the next four months. Triggered by the first of the 2017 eclipses. – The sex scandals
New laws are placed – that seem drastic. (Came true in Jan. '17 – more to come)
People are becoming more self-reliant and the Do It Yourself movement will build over the next year, so Home Depot and Lowes, as well as your local hardware stores, will boom. Also, classes in DIY techniques. Is happening and continues into 2018.
We can expect flooding – storms – catastrophic water storms
More earth eruptions in Iceland and Italy — Both volcanic and earthquakes Right on!
Powerful new technologies are about to come forth in medicine, energy, robots, and many other ways. (2018 will be a year of drones everywhere and becomes dangerously annoying,)
Another Supreme Court Justice passes away, bringing another appointee from Donald Trump. There will be lots of fighting and arguments about this matter, splitting the country far and wide. Expect public demonstrations and riots. Happening now.
President Trump has provided the path for many new patents to be produced, which will help with disease and human mobility. This is a great step in the health and wellness department. (True – happened in late August)
Cellular regeneration will become available and affordable, and the average life span will move to 110-120 years. (True – research is continuing)
Education: The battle over full funding of K-12 in our public education schools, and how to pay for it, will keep the Legislature in session through multiple special sessions during the summer months. (Still continuing into 2018)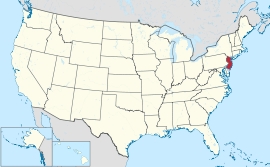 Water, water, water continues. Flooding, lands disappearing, mud slides and beaches being wiped out. Continued rainstorms make people get out of control. Also - fires on the West Coast and in some cities are very destructive. Storms come with howling winds. Expect the Mississippi and Missouri Rivers to come together as one, erasing large, built up areas. (Houston, Corpus Christi, Memphis, St. Louis, Kansas City, Jackson, etc.) WOW!
With Donald Trump - his office suffers tragedy. Expect many major world shake ups - North Korea, the Middle East, Germany and France. There will be violence, anger, poor communication and power plays in leadership
Expect another rainy month. Also some shocks in the entertainment industry.
Hurricane season is devastating in the US as well as the islands in the Atlantic. To say the least.
Stock Market will be up – but stays well placed until the August eclipse.
America's West Coast and South suffers a hot, hot, hot summer again, causing horrid fires; lots of rain in the Mid-West and East Coast. Oh my
Pacific Basin fills up with warships and arms from the USA. Done
Immediate deportation of ALL illegal aliens that are involved with gangs or convicted of serious crimes.
Automatic jail sentences for anyone caught entering the US illegally two or more times.
Done
A serious threat between India and China over the northern border of Kashmir – Pakistan may become involved and this could happen within weeks. (Predicted in my Sept. predictions and is in process.)
Clearstream the IBS (International Bridge Settlement) system for the central securities of dozens of countries does the crossover to a new no delay ETF (Electronic Transfer of Funds) which will then be the international linkage between any two central banks. (The beginning of a worldwide virtual money system.) (Done – more on this in 2018)
More secrets are revealed about our leaders around the world-causing a change in leadership. (Senators and Congressmen stepping down because of sexual scandal – after all Jupiter is in Scorpio)
Donald Trump needs to watch his health. (Between now and the State of the Union address in Jan. 2018)
Dec. 2017 – a new flu epidemic – almost as serious as the AIDS virus. (Happening now and throughout the winter of 2018)
Because of strong and intense weather changes - Some people may get migraines or sneezing fits. (Happening now – from the Hurricanes and germs coming from stagnate water)
WHAT'S HAPPENING NOW:
Between the 18th and the Winter Solstice-Dec. 21st - brings deep rumblings underground and underwater and deep within the mind itself. Earthquakes - major shifts - and inner awakenings.
As we come into the last month of 2017 - the energies begin to set for next year. 2018 is a monumental fated year. It will be the year of earthquakes, major shifts in government and Spiritual Awakenings around the world. I am writing my 2018 predictions now, and will post them on New Year's Day - as usual. Spiritually people will feel the need to be connected. Many groups and cults will emerge. It's time for others to learn about the intangible - and let go of their sense of fear and dread.