Newsletter—VIRGO 2016
AFFIRMATION
I am perfect just the way I am!
MEDITATION

It's time to dress and get ready for fall.
We may never be remembered for doing great, great things in life, but if we do all little things with Love, we will never be forgotten by a few, and will be remembered with warmth and a smile.
The Change of Seasons reminds us of Spirit
Every heartbeat is God's name to me. Every breath of life is ecstasy. Every night is bliss and I awaken in your company. Then dawn plays a symphony revealing to me my personal reality. Every life is a living God to me. Every thing is an expression of God's personality. Every kiss is God's romance and every love is embedded in God's originality.
I hear, breathe, sing and speak of God. Each day your plan reveals it's universal truth. From the past to the future, connected, is how each day shall be. Speaking thy name, I will dwell on you eternally. —Yogi Bhajan
The Sun has entered VIRGO
Virgo, symbolized by the Corn Maiden, accentuates the path of personal service and purity. It represents work and service to mankind of the highest order. Through dedication to physical fitness and holistic  healing, your body can become a sacred temple for the spirit within, allowing it to emerge into your everyday life. Don't expect miracles overnight, and most Virgo's don't as they are quite practical. Be gentle with yourself as you eliminate those nasty habits of doubt, criticism and worry. Reawaken the wonder of learning and the satisfaction of simple joys, but turn away from the fanaticism that fosters a workaholic temperment or leads you into a hermit-like existence. Efficiency and industriousness are your twin assets, leading to complete success at this time, the harvest cycle of the year.
Virgos usually receive the Zodiac's backlash. They are detailed, organized, methodical, chaste and very insecure. Very critical of themselves, they seem to expect the same from others, which can cause resentment and jealousy. However, they do make up for this with their charm, as they are of the most unassuming variety. Virgo's approach is usually subtle, surprisingly tender, their standards are high, but they ultimately can accept differences and flaws once they get to know and trust you. With a Virgo, trust is never given, it has to be earned.
Based on the Rune (Growth) and Animal (Horse), September 2016 brings a time of moving forward no matter what burdens you need to carry with you. This is a time of planning and overcoming your obstacles.

From: Medicine Cards by Sams & Carson, published by Bear & Co.
ANIMAL: THE HORSE
The HORSE
Mighty Horse
With power to run
Across the open plains,
Or to bring the vision,
Of the shields
Dancing in the purple rain.
"Stealing horses is stealing power," was a statement made frequently in historic native America and a reference to the esteemed role in which the horse played in the native cultures.
The horse represents physical power as well as unearthly power. In Shamanic practices throughout the world, Horse enables the Shaman to fly through the air and reach heaven.
Humanity made a great leap forward when Horse was domesticated. which was a discovery akin to fire. Before Horse, humans were earthbound, heavy-laden , and slow creatures indeed. Once humans climbed on Horse's back, they were as fast and free as the wind.  They could carry burdens for great distances with ease.  Through their special relationship with Horse, humans altered their self-concept beyond measure. Horse was the first animal medicine of civilization. Humanity owes an incalculable debt to Horse and to the new medicine it brought. It would be a long walk to see one's brother or sister if Horse had not welcomed the two-legged rider upon his back.
Today we measure the capacity of engines with the term "horsepower," a reminder of the days when Horse was an honored and highly -prized partner with humanity.
Dreamwalker, a medicine man, was walking across the plains to visit the Arapho Nation. He carried with him his pipe. The feather in his long, black hair pointed to the ground, making him a man of peace. Over the rise of a hill, Dreamwalker saw a herd of wild mustangs running toward him
Black Stallion approached him and asked him if he was seeking an answer to his journey. Black Stallion said, "I am from the Void where your Answer lives. Ride on my back and know the power of entering the Darkness and finding the Light."  Dreamwalker  thanked Black Stallion, and agreed to visit him when his medicine was needed in the Dreamtime.
Yellow Stallion approached Dreamwalker next and offered to take him to the East where Illumination lives. Dreamwalker could share the answers he found there to teach and illuminate others. Once again, Dreamalker thanked Yellow Stallion and said that he would use these gifts of power on his journey.
Red Stallion approached, rearing playfully. He told Dreamwalker of the joys of the balancing work and heavy medicine with the joyful experience of play. He reminded Dreamwalker that he could better hold the attention of those he taught when humor was integrated into the lesson. Dreamwalker thanked him and promised to remember the gift of joy.
Dreamwalker was nearing his destination. The Arapaho Nation was close at hand. White Stallion came to the front of the herd. Dreamwalker mounted White Stallion's back. White Stallion was the message carrier for all the other horses, and represented wisdom in power. This magnificent horse was the embodiment of the balanced medicine shield. "No abuse of power will ever lead to wisdom," White Stallion said. "You, Dreamwalker, have made this journey to heal a brother in need, to share the sacred pipe, and to heal Mother Earth. You have the knowledge through humility that you are an instrument of Great Spirit. As I carry you on my back, you carry the needs of other people on yours. In wisdom, you understand that power is not given lightly but awarded to those who are willing to carry the responsibility in a balanced manner.
Dreamwalker, the Shaman, had been healed by this visit of wild horses, and knew his purpose of coming to the Arapaho was to share this gift with them.
In understanding the power of the Horse, you may see how to strive for a balanced medicine shield. True power is wisdom found in remembering your total journey. Wisdom comes from remembering pathways you have walked in another person's moccasins. Compassion, caring, searching, loving, and sharing your gifts, talents, and abilities are the gateways to power.
CRYSTAL FOR SEPTEMBER — SAPPHIRE and TOURMALINE

SAPPHIRE  – Strengthens heart and kidneys. Activates pituitary gland, thereby aiding entire glandular system. Aligns body/mind/spirit. Stimulates psychic ability, clarity and inspiration. Enhances creative expression, loyalty and inner love. Aids connection with your Blessed Higher Self and your Spirit Guides. Strengthens will. Dispels confusion and expands awareness. Excellent stone to hold during meditation.

TOURMALINE  – Aids in balancing of endocrine system. Aids with sleep cycles. Strengthens, vitalizes body/mind. Aligns subtle bodies. Dispels fear and negative conditions providing a strong, protective influence. Creates inspiration and helps with focus and concentration. Enhances sensitivity and intuitive understanding. Powerful healer, highly electromagnetic. The various colors of Tourmaline  will activate and align the corresponding Chakras.   (Black – Root Chakra,  Watermelon, red-green – Root & Solar Plexus Chakras,  Green – Solar Plexus Chakra,  Blue-Throat Chakra,  Red/Pink – Root & Heart Chakras)
RUNE OF THE MONTH

GROWTH
Re-Birth — A Birch Tree
Berkana is the Rune of the Life Process. It denotes fertility that promotes growth both symbolically and actually. This growth may occur in affairs of the world, family matters, or the relationship with one's self and the Divine. This is a "leading to" Rune in that it is the seed planted that leads to blossoming and ripening.
What is called for here is going into things deeply, with care and awareness. This Rune is concerned with the power of influencing development and with the flow of beings which brings them into their new forms. Its action is gentle, penetrating, and pervasive.
First disperse your resistance, then accomplish the work. For this to happen, your Will must be clear and controlled. In regard to the issue, your motives must be correct. Any "dark corners" should be cleansed; this must be carried out diligently and sometimes with expert or professional help. Modesty, patience, fairness, and generosity are called for here. Do you possess these virtues?
Once resistance is dispersed and rectification carried out and seen to hold firm, then through steadfastness and the right attitude, the blossoming can occur. At times events or, more likely, aspects of character, may interfere with the growth of a new life and life process. You may feel dismay at failing to take the right action. But, rather than discouragement, what is called for in September 2016 is diligence. Examine what has taken place over the past six months, your role in it, your needs, and the needs of others. Are you placing your wants before the needs of others? Strip down, as you meditate, until you can identify the blocks to growth in the current situation. Then, penetrating gently, while imitating the wind.
You may be required to fertilize the ground again; to re-do something or re-think something, but with the correct preparation, growth is assured.
Don't be afraid to make the leap or take the chance.
This has always been the section for Healing Requests. Through the power of group prayers, healing take place spontaneously. You can be of help to many others, as well as your loved ones, with one minute of silence at 7:30 pm EST every Sunday evening anywhere in the world. With a prayer for the recovery of health, universal energy is sent out to any and all who send in their prayer request. What is needed is the name and birth date of the ill person, along with a diagnosis, if possible. What are you asking to be lifted? When you place your request in the Healing Circle of Light—located in our Prayer Room; know that as soon as you make your Prayer request and Healing request, you will begin to see positive results!
(We have had thousands of responses. Keep the Prayers going for all concerned!)
STARGAZING FOR VIRGO 2016
Discover the secrets of your Astrological Sun Sign, Moon Sign and Rising Sign and read them all together, for monthly guidance and direction.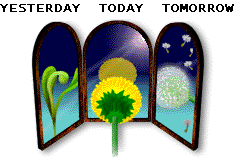 VIRGO
The Fall Equinox Leads us to Reaping Value – Crops, Cooler Weather, Preparation, Holidays.
The September 1st New Moon brings a solar eclipse at 9 degrees Virgo. This is an especially intense period and can bring mix-up and a scandal to the Light. Pass on starting something new until Mercury turns direct on the 21st.
The September 16th Full Moon brings a lunar eclipse at 24 degrees Pisces. This is a very dangerous and difficult Full Moon because it gets in the way of peace. The sharp Mars square is in the middle of this energy bringing overly forceful and destructive behavior that can indicate an increase in hostilities at home or abroad. It's a test to see if you can adapt and adjust.
The September 30th New Moon brings a Blue Moon at 8 degrees Libra. There are rewards in store over the next six weeks providing you will put your nose to the grindstone. Time for peaceful new beginnings that bring us love, peace, and harmony.
Mercury is retrograde through Sept. 21st
THE PERSONAL SIGNS
September brings no rest for the Aries folks. Little time for family and friends as well. After the 22nd the party's on again. You may decide that enough is enough in a current relationship. Be sure to tend to your responsibilities and take your vitamins for stamina.
Although you will be busy with lovers, recreation, and creativity, Saturn could present some unexpected difficulties. Don't get cranky now. In business, you might consider taking on a partner. Don't be so quick to shake hands on it, take your time until Mercury turns direct on the 21st.
September has you feeling outgoing, sociable, and friendly. Over this next year it may be difficult to focus on work, but your weekends promise to be fabulous! You may meet someone different who is not like anyone you've ever dated. As for your money, be careful mid-month about a financial spat. Some people just refuse to be satisfied.
Politics and education tip your list as September opens, Cancer, especially if they involve elders, kids, or animals. Mercury is retrograde for the first three weeks of September, so if you are planning a Labor Day weekend with the family and kids, prepare for many unexpected delays. Most of all, if you car stalls out, don't get cranky. Try not to buy anything mechanical or invest in a new vehicle until Mercury turns direct on the 21st.

September brings Jupiter into Libra, making you quite lethal in the charm department. Prepare to easily convince anyone of just about anything. You seem to be temporarily endowed with a superpower, but be sure to use it only for the good, Leo. If not, I promise you that you won't like the backlash of karma.
Fasten your seat belt and prepare for new changes in September, Virgo. Your money is on the upswing this next year. You may decide that you're not willing to stay in a relationship any longer, or you could fall in love at first sight. It's not hard to imagine you're winning something; a sought after contest, an award, or perhaps even the lottery. Hey, it only takes one ticket.
September brings you all kinds of new openings and good luck. Door will open for you, many of them involving fortunate partnerships. If you've had a tough time of it lately, you can count on all that coming to an end. Mid month you could meet someone who will prove to be a powerful force in your life. You may not feel an attraction at first, with love or business, but take the time to get past what's on the outside because you will love this person's inner Soul.
Scorpio (10/ 23-11/22)
After Mercury turns direct in September 21st, you'll be able to connect with that who has been missing. You are in the mood to partner up, both personally and professionally. If you've met someone you care for, now may be the time to go to the next level. Surprise, you just may have that raise or promotion you've been waiting for at month's end.
Sagittarius (11/23-12/21)
September brings a full social calendar, and if you can't keep up with offers and invitations, it may be time to set priorities. You're a part of a fun group where an old lover could show up unexpectedly. Count on a whole lot of invitations now, and opportunities to mingle with some very interesting people. You are inspired with great big changes and information about your new, chosen field. This all could stir up some confusion on the home front, so be prepared for some upsets and misunderstandings.

Capricorn (12/22-1/19)
Traveling in September brings upsets and delays, so verify reservations and meetings several times on the trip. After Mercury goes direct, this confusion will ease up. Mid-month you may decide to take on a partner in business, but make sure they are just as dedicated to making it a success as you are. Best to wait a bit, until Mercury turns direct on the 21st.
Aquarius (1/20-2/18)
As September opens, it's time for travel and new experiences. If on vacation, choose a place where you've never been before, and enjoy exploring. Group camaraderie goes quite well, and spending time with your sweetie tops it off. Your money experience is about to change with the two eclipses in September. Don't worry; you're always up for change, because you find it invigorating. Remember that sudden windfalls fall into this category as well.
Pisces (2/19-3/20)
September brings the opportunity to work out problem relationships through compromise. Making amends will go smoothly, too. Your mission is to resist doing anything that might cause the need for it. Major change is on the way, with two eclipses in your sign and opposite. Someone new comes your way, for better or worse, and they will rock your world. Take your time getting to know them. Stability is also on your carpet as money improves ,and building up your savings begins.
©2016 Visions of Reality All Rights Reserved