AFFIRMATION – TAURUS
My closest relationships are the paths to my transformation.
 It's May, it's May, the Blissful month of May!
Meditation for MAY 2015
Every heartbeat is God's name to me. Every breath of life is ecstasy. Every night is bliss and I awaken in your company. Then dawn plays a symphony revealing to me my personal reality. Every life is a living God to me. Every thing is an expression of God's personality. Every kiss is God's romance and every love is embedded in God's originality.
I hear, breathe, sing and speak of God. Each day your plan reveals it's universal truth. From the past to the future, connected, is how each day shall be. Speaking thy name, I will dwell on you eternally.
Yogi Bhajan
May God grant me Health, Protection and Guidance.
Sun has entered TAURUS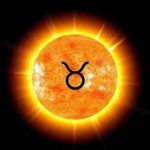 Earthy and fixed, Taurus sets you in a rhythm with all that is stable and steadfast. This is a favorable time to promote productivity in the realms of personal finance, artistic ingenuity and sharing with animals and family. Put your head, heart and hands into meaningful and creative work and to be sure, your self-esteem will follow. Plant seeds, work the soil or delve into your career with renewed vigor. Symbolized by the bull, Taurus offers tenacity enhanced by patience. By forsaking lethargy, laziness and obstinacy, you can reap the rewards of discipline and structure. Above all, May is the time to break free from attachment to material possessions by seeking your inner beauty. Become graceful in simplicity. Look within and have the courage to become who you really are, a wise and active spirit and co-creator of your life path..
Based on the Rune (A Journey) and Animal, (Turtle), May brings decisions, travel, moving, and fast solutions. Also, signed contracts, new beginnings as well as final endings. You are dealing with life-changes that will alter your present circumstances. A new leader may arrive or an old one be removed, as presidential candidates state their intentions. It's time for a change folks so put on your bright summer attire and enjoy. At beginning of hurricane season, turbulent weather makes you want to protect your home and property.
From: Medicine Cards by Sams & Carson, published by Bear & Co.
ANIMAL—THE TURTLE – MOTHER EARTH
Turtle ——— Great Mother
Feed my Spirit with your Harvest,
Clothe my Heart with your warmth,
That I may serve you, too.
In Shaman teachings, Turtle is the oldest symbol for the planet Earth. It is the personification of goddess energy, and the Eternal Mother from which our lives evolve. We are born of the womb of Earth, and into her soil our bodies will return. In honoring the Earth, we are asked by Turtle to be mindful of the cycle of give and take, to give back to our Mother what she has so generously given to us.
Turtle has a shell which is similar to the protection that Earth has employed for centuries as her body has been defiled. Mother Earth's protection has come in the form of Earth changes, new plant growth, and the creation of new land masses by volcanoes and climate alterations. Like Turtle, you also have shells that protect you from hurt, envy, jealousy, and the unconsciousness of others. Turtle teaches you, by its habit patterns, how to use protection. If you are bothered by the actions and words of others, it is time to go inside yourself and honor your feelings. If you are attacked, it is time to give a warning snap!
October has chosen the symbol of Turtle for its expression. You are being asked to honor the creative source within you, to be grounded to the Earth, and to observe your life situation with motherly compassion. Use the water and earth energies, which represent Turtle's two homes, to flow harmoniously with your situation and to place your feet firmly on the ground in a power stance.
Turtle is a fine teacher in the art of grounding. You may even be able to overcome some of your "space cadet" tendencies if you align with the Turtle. In learning to ground, you are placing focus on your thoughts and actions and slowing to a pace that assures completion. Turtle warns you of the dangers of "pushing the river", as evidenced by the plodding place it keeps. The corn that is harvested before its time is not yet full. However, if given a chance to develop at its own rate, in its own season, its sweetness will be shared by all.
Turtle buries its thoughts, like its eggs, in the sand, and allows the Sun to hatch the little ones. This teaches you to develop your ideas before bringing them out into the light. Look at the oldest fable of the tortoise and the hare, and decide if you would like to align yourself with the Turtle. Bigger, stronger and faster are not always the best ways to get to a goal. When you arrive, you may be asked where you have been and you may not be able to remember. In that case, arriving prematurely can make you feel very immature.
October, the Harvest month, has been chosen as the month for the Turtle, which augurs a time of connecting with the power of the Earth — the Mother-Goddess within. It does not matter what situation you have created in your life. This is a reminder of the ally you have with the Mother Earth. Ask her for assistance and abundance will follow.
CRYSTAL  FOR MAY — EMERALD – MALACHITE

EMERALD:
   Strengthens the heart, liver, kidneys, immune system, nervous system. Tonic for body/mind/spirit. Aids alignment of subtle bodies. Enhances dreams, meditation, deeper spiritual insight. Represents the potential of divinity within us all. Brings prosperity, love, kindness, tranquility, balance, healing. Creates patience and is a strong emotional balancer.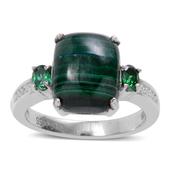 MALICHITE:  Aids the functions of pancreas and spleen. Reduces stress and tension. Aids tissue regeneration. Strengthens heart, circulatory system, spleen, pineal and pituitary glands. Aids sleep. Vitalizing for body/mind/spirit, while lifting subconscious blocks. Excellent balancer on all levels.
RUNE of the Month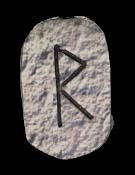 Raido – JOURNEY
Communication, Union, Reunion
Raido is concerned with communication, with the attunement of something that has two sides, two elements, and with the ultimate reunion that comes at the end of a journey when what is above and what is below unite and become one mind. This journey is the journey of the Soul. Moreover, the approach of that which is realized from innermost sentiment rather than the force of circumstances. A simple prayer for the journey of the Soul is: I will to do Thy will.
Such a simple form of prayer is proper, it seems, on almost any occasion. It is a suitable preamble, in particular, to healing. Raido is another of the Runes in the Cycle of Self-Transformation.
Inner worth mounts here, and at such a time we must remember that we are not intended to rely entirely upon our own power, but instead to ask what is right action. Ask through prayer and meditation, through addressing your own knowing, your body and the connection to your Blessed Higher Self knowing, the Witness Self, the Teacher Within. Once you are clear, then you can neutralize your refusal to allow the right course of action to flow through you. Not intent on movement, be content to wait. While you wait, keep on removing your resistances. As the obstructions give way, all remorse arising from trying to make it all happen disappears.
As always, this journey is towards self-healing and unity. This can include nations with nations, as the Middle-East conflicts build to a dangerous state of affairs. The planet and each one of us are concerned here with nothing less than an unobstructed, perfect union. However, this union with Heaven and Earth cannot be forced. Keep within your limits. Regulate any excesses in your life. Material advantages must not weigh heavily on this journey of the self towards the Self.
Trust your own Process — that is the essence of this Rune. Keep on cutting away the illusions. Stand apart from like-minded others. The notion of safety and strength in numbers does not apply at this time. This part of your soul journey cannot be shared. Innermost feeling, spontaneously expressed, is the only right action now. This Rune urges you to undertake your journey, your quest — and if you have already begun — focus and continue.
This Rune also asks you to be put on notice, particularly with your personal relationships. At this time, ruptures are more likely than reconcilation. Effort will be required on your part. Keep your good humor; whatever happens, how you respond is up to you, and will set the way.
The requirements of your Soul process may totally disrupt what you had intended for yourself this month. Hoped-for outcomes may elude you. Yet, what you may regard as detours, inconveniences, disruptions, blockages and even failures or deaths, will actually be re-routing opportunities for you, with union and reunion the only abiding destination.
Don't be afraid to make the leap or take the chance.
 HEALING CIRCLE OF LIGHT

This is the section for Healing Requests. We ask that you give a daily prayer for one minute concerning the current situation in America and for a quick resolution of these issues. Through the power of group prayers, healing take place spontaneously. You can be of help to many others, as well as your loved ones, with one minute of silence at 7:30 pm EST every Sunday evening anywhere in the world, with a prayer for the recovery of health to any and all who send in their prayer request to this web-site. What is needed is the name and birthdate of the ill person, along with a diagnosis , if possible. When you E Mail your request to be placed in the Healing Circle of Light, please put in the subject line – Healing Request – and you will see positive results!
We have had thousands of responses.
Keep the Prayers going for all concerned!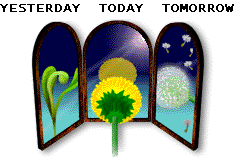 STARGAZING FOR MAY, 2015
The May 3rd Full Moon in Scorpio – brings April to a rousing close. While this can traditionally mean lots of good luck — it can also bring too much of a good thing. Be on the lookout for overreactions. Also – you could be the next lottery winner or have that once-in-a-lifetime opportunity.
May 18th New Moon in Taurus brings lots and lots of new beginnings. Take a deep breath and plan your activities for the next week as you adjust to your new lifestyle. Remember, one step at a time.
TAURUS: Polarity: Feminine     Sign: Fixed Element: Earth      Planetary Rule: 2nd House/Venus      Body: thyroid, voice      
FOCUS I successfully manage my resources, am always loyal and sensual with my partner.
The Personal Signs

Aries (3/21 – 4/20)
May has scheduled you to have some warmhearted meetings, fun, and meet some interesting people. Your mission is to feed your brain. Go back to school or take a trip. You want to ditch your schedule and move about into new and uncharted worlds. And you have no shortage of friends who will be "good to go."
Taurus (4/21-5/21)
The Full Moon on May 3rd brings out the Scorpio in you, Taurus. The energy is wearing some sexy items, and when it comes to touching, you may cancel all of your evening appointments and indulge. You will bring sympathy and compassion to your relationships, plus that box of tissues to wipe away any tears. Hugs and compassion are on your agenda.
Gemini (5/21-6/20)
Get ready for some serious fun, Gemini. As curious and friendly as you are, there's never a shortage of invitations, but now you could find yourself overbooked. Get yourself a larger day planner. Home, family, and your partner become more important. Plan an evening dinner so you can all chitchat and catch up.

 Cancer (6/21-7/22)
Oh my Cancer, this month you could find that a formerly platonic relationship has taken a decidedly different turn. If you're single, expect to be approached by someone delicious who may be a bit dangerous. Be careful, but enjoy. Watch the urge to overspend mid-month.
Leo (7/23-8/22)
Your home is the focus for May, Leo. Urgent situations with children and other family members may come along. You'll be amazed at what you can do when under pressure so resolve to stay calm and avoid any drama. If you've been trying to keep an on-line relationship quiet, someone may discover the truth now. You need to be especially discreet.
Virgo (8/23-9/22)
If you're feeling restless, it's time for new experiences, travel, and higher education. Visiting another state, coastline, or country will be a welcome change. Try something you never thought you'd do, Virgo. Someone you've known forever may have a problem they don't want to talk about with anyone but you. You can be good with calming troubled waters.

Libra (9/23-10/22)
You are extremely inquisitive in May and your curiosity had you wondering how to assemble your life. You want to see the big picture and it's time to sit down and draw up a five-year plan. You also want to spoil the ones you care for and make your home a cozy nest. If there is anyone you are doing battle with, you now have the energy to have them over to your place to negotiate.
Scorpio (10/ 23-11/22)
 Time for you to take out and dust off your intuition as you may be called upon as a detective. You could dig up some clues others have missed. If your psychic talents are needed, prepare to come up with some answers and motives. Yes Scorpio, for you it's a piece of cake. Money matters could be problematic mid-month, as Saturn just loves to toss up some roadblocks to stall our plans. When you are absolutely sure of what you want, the road will open up.

Sagittarius (11/23-12/21)
You will run into someone who gives you a run for your money in the department of conversation, which is no easy task. Their curiosity and honesty will charm you, too. Mid-month you become a money magnet. If you've been looking for a way to make some extra cash, get ready for overtime, or turn your hobby into an income. Get a partner and enjoy it with someone else.

Capricorn (12/22-1/19)
May is a sensual and intense month for you. You suddenly feel the urge to tell the world how good you feel, and more specifically, to let one person know just how happy you are that you both found each other. A sudden, urgent request may come up from a family member at month's end. Be prepared to tap into your savings to take care of it. If it's justified, resolve not to lecture them.
Aquarius (1/20-2/18)
You're having quite a time with one-on-one relationships, so company hasn't been hard to come by. Keep your wallet can credit cards locked up mid-month, Aquarius. It's easier for someone to part you from your hard-earned wages. Check your credit report and watch for identity theft. Finding that special someone may have been mystifying, but you could have some fascinating candidates at month's end.

Pisces (2/19-3/20)
If you're in the mood to hop a plane, train, or bus, do it. You will enjoy a warmhearted and loving time. You may be able to resolve a dispute with someone you really care about. You may share some sentimental tears and hugs, and expect the same in return. You may need to do some juggling between the office and the home fires. This could be new for you, but you'll get used to it.
©2015 Visions of Reality All Rights Reserved