Newsletter—TAURUS 2023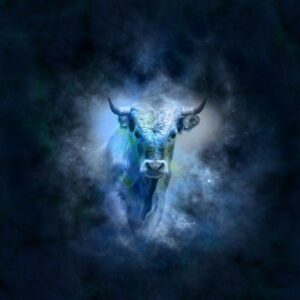 AFFIRMATION
Establishing appropriate boundaries is my mission!
Plan on some fabulous new beginnings ahead.

We may never be remembered for doing great, great things in life, but if we do all little things with Love, we will never be forgotten by a few, and will be remembered with warmth and a smile.
—EAJ 9/19/98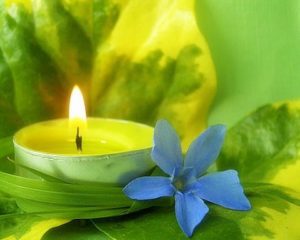 MEDITATION

Every heartbeat is God's name to me. Every breath of life is ecstasy. Every night is bliss and I awaken in your company. Then dawn plays a symphony revealing to me my personal reality. Every life is a living God to me. Every thing is an expression of God's personality. Every kiss is God's romance and every love is embedded in God's originality.
I hear, breathe, sing and speak of God. Each day your plan reveals it's universal truth. From the past to the future, connected, is how each day shall be. Speaking thy name, I will dwell on you eternally.
—Yogi Bhajan

The Sun has entered TAURUS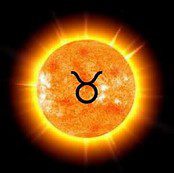 Earthy and fixed Solar TAURUS, sets you in rhythm with all that is stable and steadfast. This is a good time to promote productivity in the realms of personal finance, artistic ingenuity, and animal caretaking. Put your head, heart and hands into meaningful creative work and self-assurance will follow. Symbolized by the Bull, Taurus offers tenacity enhanced by patience. By forsaking laziness, lethargy, and obstinacy, you can reap the rewards of discipline and structure. Above all, break free from attachment to external material possessions by focusing on your inner beauty. Be an advocate for graceful simplicity.
In the past, May was referred to as "The merry month of May." The young people and those young at heart, welcomed May with a Maypole, and danced around the pole with fresh flowers. Love-making was definitely the favored recreation. May is associated with the arrival of warm weather and budding trees. However, this year there are other changes on the horizon.  The number one could be getting our freedom back from the clutches of the powers that be as well as the virus, getting back to work, as well as a healthy routine. Don't hesitate to start something new.
Mercury will spend at least some time moving in a backward position known in astrology as retrograde. As seen from the Sun, the planet  Pluto turns retrograde on May 2nd and continues in that direction until October 12th. Jupiter moves into Taurus May 14th through May 25th, 2024. Although some of this energy can slow your progress, you really don't need to worry about it. Just be cautious and make practical choices. You can use this time to rethink issues, rework problems as well as to rectify any errors in judgment. 

From: Medicine Cards by Sams & Carson, published by Bear & Co.
ANIMAL: HAWK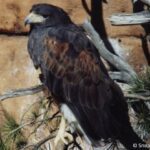 Hawk, messenger of the sky,
Circle my dreams and 
teach me Your message
as we fly.
Hawk is akin to Mercury, the messenger of the gods. Hawk medicine teaches you to be observant, to look at your surroundings. Observe the obvious in everything that you do. Life is sending you signals.
Life is the Intiation. The Hawk in May 2023, brings to us a clue about the magic of life which is being brought to you. This magic can imbue you with the power to overcome a currently stressful or difficult situation. The test is your ability to observe the nuances of power lurking nearby. Is the power the talent you were born with but are not using? Are solutions always hard to find because you have lost the broader vision of the Hawk? Or is the Great Spirit bringing to you a gift that only you have to choose to receive? Have the rainbow colors of the morning inspired you to create? Or has the gloominess of the situation left you earthbound, unable to hear the voice within the raindrops or snow flurries splashing against your window? You are only as powerful as your ability to perceive, receive, and use your talents and abilities.
What is called for here is an intuitive ability to discern the message carried within the cry of the Hawk. The shrillness of the Hawk call pierces the state of unawareness, and asks you to seek the truth.
The Ancients recognized this magnificent bird of prey as a messenger bringing tidings to their Earth Walk, the Good Red Road, from the world of the grandfathers and grandmothers who lived before them. If Hawk were to magically cry, it was a sign to beware or be aware. This could mark the coming of a warring tribe, the birth of a child, or the celebration of counting a financial coup. When Hawk cries, it signals the need for the beholder to heighten awareness and receive a message.
Hawk medicine is a totem that is filled with responsibility because Hawk people see the overall view. Hawk is not like the Mouse, who sees everything through a magnifying glass. Hawk medicine people are aware of omens, messages from the spirit, and the color of the calling card you gave them three months ago. No detail slips by them unnoticed.
As Hawk has circled and landed in your life this May 2023, you are to be aware of signals in your life – so wake up, notice and receive them. Hawk may be teaching you to grab an opportunity coming your way. On the other hand, Hawk may be bringing you the message that you should circle over your life, and examine it from a higher perspective. From this vantage point you may be able to discern the hazards which bar you from freedom of flight. Remember – Hawk has a keen eye and a bold heart, for Hawk flies close to the light of Grandfather Sun.

CRYSTAL FOR MAY — EMERALD and MALACHITE


EMERALD: Strengthens the heart, liver, kidneys, immune system, nervous system. Tonic for body/mind/spirit. Aids alignment of subtle bodies. Enhances dreams, meditation, deeper spiritual insight. Represents the potential of divinity within us all. Brings prosperity, love, kindness, tranquillity, balance, healing. Creates patience and is a strong emotional balancer.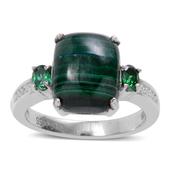 MALACHITE:  Aids the functions of pancreas and spleen. Reduces stress and tension. Aids tissue regeneration. Strengthens heart, circulatory system, spleen, pineal and pituitary glands. Aids sleep. Vitalizing for body/mind/spirit, while lifting subconscious blocks. Excellent balancer on all levels.

RUNE OF THE MONTH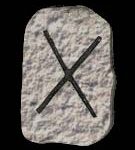 GEBO
PARTNERSHIP–A GIFT
Gebo is the Rune showing that a union or uniting or partnership of some form is at hand. You are, however, put on notice not to collapse yourself into that union. For true partnership can only be achieved by separate and whole beings who retain their separateness even in unity and uniting. Always remember to let the winds of heaven dance between you.
At all levels, in love relationships, business matters, in partnering of any kind, this counsel applies particularly when you are entering into a partnership with your Blessed Higher Self. Establishing an open, flowing channel between the Self and the Higher Self is the ultimate form of human partnership. For out of it comes a union with the Divine. God always enters into equal partnerships.
Thus Gebo, the Rune of Partnership, has no reverse for it signifies the gift of freedom from which flows all other gifts.
Don't be afraid to make the leap or take the chance.

This has always been the section for Healing Requests. Through the power of group prayers, healing take place spontaneously. You can be of help to many others, as well as your loved ones, with one minute of silence at 7:30 pm EST every Sunday evening, anywhere in the world. With a prayer for the recovery of health, universal energy is sent out to any and all who send in their prayer request. What is needed is the name and birth date of the ill person, along with a diagnosis, if possible. What are you asking to be lifted? When you place your request in the Healing Circle of Light—located in our Prayer Room— know that as soon as you make your Prayer request and Healing request, you will begin to see positive results!

(We have had thousands of responses. Keep the Prayers going for all concerned!)

STARGAZING FOR TAURUS 2023
Discover the secrets of your Astrological Sun Sign, Moon Sign and Rising Sign and read them all together, for monthly guidance and direction.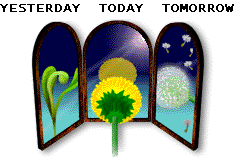 TAURUS
STARGAZING —MAY  2023
The May 5th Full Moon in Scorpio brings an unpredictable Lunar Eclipse. Emotion beats out logic at this time. Making it easy for one to be manipulated. The air is filled with tension, confusion, and shifting sands. Stay detached from any dramas.
The May 19th New Moon in Taurus brings feelings of riding a Ferris wheel. Jupiter shifts into Taurus and sets the stage for your ambitions to run high. The workplace could seem to turn into a viper's nest due to ruthless competition.
MERCURY is retrograde — through May 18th, 2023
THE PERSONAL SIGNS
Pluto turns retrograde on May 1st in your 11th House.  Look at any painful issues with friends and family and find ways to resolve them. Mother's Day is May 14th, the same day Mercury goes direct. Double check your appointment dates as well as when bills are due. Enjoy listening to compliments for a job well done at work,
Business travel highlights your primary activity as May opens. You want to quickly get some major issues resolved so you can take that special vacation in June. Friends get together with you mid-month to celebrate career success and family news. The Lunar Eclipse on Cinco de Mayo has you looking for ways to improve your close relationships.
At the Lunar Eclipse on May 5th, be prepared for revealing of secrets, and new awareness of health concerns.  Be sure to check with your doctor or schedule tests for a loved one. A friend at work may need your assistance, Legal experts and lenders provide assistance to your financial needs and estate transactions. Use the extra money you received from taxes to do some home improvements.
In May new professional initiatives require business travel and tactful negotiations of problems at work. The May 5th Lunar Eclipse opens up some extra time for you to get away with your sweetie. Mercury turns direct on the 14th, opening a path for better communication with friends and family members. Seal a deal involving a loan or important financial transaction at month's end.
The month highlights meeting deadlines and collaborating with your boss to incorporate new ways of operating during this time of organizational transition. Meet with friends mid-month to make decisions regarding vacation and travel plans. The Taurus New Moon coincides with a new assignment that could result in a physical move to a new location. Don't put older relatives on the spot until you have a chance to research pending decisions.
You will need to postpone any planned trips until after mid-month. You receive good news about a child's academic performance. Show them how proud you are.  See a doctor to address a health concern and follow up with the prescribed medication.  Offer to share what's bothering you with hotheads when the passion cools and logic can be returned to the discussions. This can be a sign of what can happen when Pluto retrogrades in early Aquarius.
Money will dominate your discussions throughout May, Libra. With Mercury retrograde until the 14th, you are urged to double check estimates, terms, and loan documents. Be prepared for some surprising disclosures. Professional and work relationships dominate May as well, to lay out emerging plans and assignments. When Jupiter moves into Taurus, debt reduction is your top priority. Legal advice offers help with your estate management.
Scorpio (10/ 23-11/22)
Following the May 5th Lunar Eclipse in your sign, you'll attract the attention of friends and strangers seeking a place in your world and wondering what you have to offer. Doors open for you and you attract more money and prestige. The Taurus New Moon brings you new beginnings, and perhaps a wedding, if you are headed to the altar. Business travel brings a smooth transition at month's end.  

Sagittarius (11/23-12/21)
With the May 5th eclipse and other planetary aspects, be prepared for some upsetting disclosures at the workplace and some emerging health news. Financial advisors provide assistance to your money and estate transactions.  It's a great time to land some plum assignments using your unique skills. Stay neutral at month's end when visiting relatives argue over family history and their stubbornness ends in a stalemate.

Capricorn (12/22-1/19)
Family and personal relationships dominate your life this month, Capricorn. Examine your household and work chores that are piling up. You need to use your excellent management skills as well adjust and plan for unexpected expenses. Accept the invitation from neighbors for an outside bar-bar-que and enjoy the commonality you share. Neighbors want your opinion on some problems in the neighborhood. Workplace tension increase at month's end.
Aquarius (1/20-2/18)
May opens with a touch of romance, so enjoy the warmth and sharing. Take time to flirt and play with possible prospects. Mid-month Jupiter moves into Taurus, where it remains for the rest of the year. At the May 5th eclipse pending career offers could include a move to a new location. Money matters look more promising after Mercury turns direct on the 14th. Eliminate bad habits and routines that have slowed down your work productivity.

Pisces (2/19-3/20)
At the Lunar Eclipse on May 5th you can expect some unclear phone calls and mixed up messages. You could be ready to purchase that new car or purchase that vacation home.  Be sure to shop around. You initiate a job search or a new plan to bring in some now funds. Your plans pick up and talks begin deliver a new assignment. Ignore a grouch who wants to make waves over trivial matters at month's end.
©2023 Visions of Reality All Rights Reserved