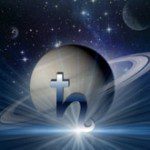 Week of Oct. 22nd – Oct. 28th, 2012
WEEKLY UPDATE
This week, with the shift from Libra to Scorpio energies, we learn that few planets can do more for your career than Mars, and while it's in Sagittarius, you have a chance to make bold changes to your current career path.
A roadblock of sorts will appear as the Sun moves into Scorpio on October 23rd. In and of itself, this transit simply represents a change of focus. In this case, however, the Sun is activating the very same traits Saturn is trying to reign in. Adding to this tension, the Sun will butt heads with Saturn on October 25th, leaving you feeling a bit downbeat and intensely secretive.
Thankfully, the month will go out on a high note as Mars swings opposite Jupiter on October 28th. You'll enjoy an overabundance of confidence, allowing you to finally throw caution to the wind and bring one of your crazy dreams to life!
We can almost feel relationship issues hanging in the balance all week long. The love planet Venus is in the last days of her stay in analytical Virgo before returning to her gracious home sign Libra on Sunday morning. Address problems immediately and make adjustments quickly because a stubborn Taurus Full Moon next Monday may lock us into long-lasting patterns.
Oh, and one thing — The Sun moved into the transformative sign of Scorpio on the 23rd, but that's not all. For the first time in 30 years, and Saturn, the planet of discipline and karma, often called the hand of the father, is also in Scorpio, making it more important than ever to take action and add a strong discipline and seriousness to your work. Why? 

At the most basic level, karma, defined as an action or choice, is the root cause of an entire cycle of events. Good or bad, karmic energy is all around us, influencing the outcome of life's choices and challenges. Right now with both the Sun and karmic Saturn in Scorpio, you can take control of this energy and get to the root cause of whatever issues you're facing. Make this powerful and rare time work for you!
How does this effect the upcoming Presidential election? What will be the outcome? Mercury retrogrades on November 6th-Election Day-assuring a recount! What state or states will be involved? When will we know who our new president is? What does Trump have on Obama? Join my subscription pages to find out—you will be shocked! I will post the election results on my blog page November 1st. (All Saints Day)
STARGAZING
Week of Oct. 22nd – Oct. 28th, 2012
The Air Signs
Gemini, Libra, Aquarius
You might want to put 100 percent into getting well, feeling amazing, and looking gorgeous, but try not to burn out in the process. Saturn in Scorpio means you're going to take this side of your life very seriously, but don't be too hard on yourself or you may just give up. Your finances become much more of a focus as the Sun connects with Saturn this week. It may become clear just what you need to do to get this side of life in order. You might develop a fondness for recycling and making the most of what you already have. You might also want to get tough on spending and cut back on luxuries. Taking responsibility is the way to go. Your sense of mission and purpose reaches new heights as you get closer to discovering what it is you want to share with the world. Once you get a sense of why you're here and what you can contribute, there will be no stopping you. There might be many moments when you'll need to feel the fear and do it anyway, but you won't even care once you know you're on track.
 Your Love Week—Air Signs:  Learning to keep secrets is a must this week. The Sun enters mysterious Scorpio on the 23rd, and the key planet Mercury is already swimming in this subtle sign. It's wise to tie up loose ends and complete unfinished personal business this week. It's amazing how differently people will see you when you listen more than you talk. And learning more about others makes you a more desirable partner. Intellectual stimulation is the key to electrifying your relationship life this weekend. If your mind isn't actively engaged, you're likely to get bored very quickly. It's challenging, though, to maintain a friendly attitude when you're in the midst of an intense discussion. When your emotions are heating up it's best not to verbally attack anyone in your excitement, especially if you're looking to make a love connection. Still, you might be just as happy hanging out with adventurous friends and playing games this weekend than settling in with one predictable person. A little spat can be sexy but a full-blown argument is an immediate turn off. You get off to a fresh start on Sunday when the magnetic Venus enters the air sign of Libra. This rational breeze can help to cool off any relationship fireworks experienced earlier in the weekend with the Moon's transits provoking powerful emotions. But let's face it, Air Signs, you're hungry for change now even though you normally don't like to disappoint other people. It's your turn to follow your heart.
The Fire Signs
Aries, Leo, Sagittarius
As the Sun moves into Scorpio on the 23rd, it's the time of year when it helps to live life in the slow lane. You seem to have had a lot of excitement in your life lately. This isn't going to stop, but you might feel better if you take time out once or twice a week to meditate, reflect, and consider your priorities. With the Sun now joining Saturn, you may soon find that you have a lot more responsibility surrounding your home and property. You also get a fresh perspective, giving you strength and renewed determination. You have plenty of opportunities to get a lot done with this week's focus. You could be more determined than ever, refusing to face defeat even if it seems to be staring you in the face. As Mars opposes Jupiter, a social event could sow the seeds for a potential love affair. You may connect with someone who loves your playful jokes as much as you love theirs. When Venus moves to Libra Sunday night, a part of you becomes more sensitized and aware of other people's feelings, which might help your love life blossom. Venus in Libra could give you an appreciation of fine art books as well. Later, you might want to take a risk just for the hell of it, even if it doesn't pay off. Tip: give yourself a chance to listen to your heart before you charge off on your next exciting adventure.
Your Love Week—Fire Signs: It's wise to quietly process relationship issues this week instead of expressing yourself openly. Make this a memorable week by breaking out of your usual social routines to try some new and different experiences. You may feel a sudden urge to bolt when the Moon shifts into the impulsive sign of Aries Friday afternoon. But hold off if you can since Sunday is the day when you're really ready to take chances, speak the truth and be bold in your actions. Lovely Venus moves into Libra and the passionate planet Mars explodes in an opposition to enthusiastic Jupiter. Sure, you may go too far, but at least you and the object of your affection will know exactly where you stand. The Moon is in fearless Aries this weekend, so free your mind and stretch your boundaries. Just be aware of how you express your opinions since triggering an argument is possible, especially on Sunday. You're likely to be at your playful and provocative best, which is bound to attract plenty of attention. Be careful, though, of coming on too strong with a sensitive person. Being considerate of others' feelings allows you to express yours in a way that lets you be affectionate without rubbing anyone the wrong way. A little bit of discretion goes a long way toward avoiding unnecessary drama.
The Water Signs
Cancer, Scorpio, Pisces
This week you Water Signs are apt to feel a great deal of support, though it might be hidden in rather unexpected places. The Sun moves into Scorpio on the 23rd, which means that you may feel more focused, in control, and ready to get moving on those projects that have been on the back burner. You may be more serious than ever about going after what you want. Nothing can deter you from getting ahead and fulfilling your dreams. Don't discount anyone, for even the most caustic remarks are apt to have a touch of sensitivity and progressive thought that can help you out a great deal. There is strength in emotional truth, regardless of how much you don't want to hear it. Bitter pills may be hard to swallow, but they will be good for you in the long run. Your creativity is looking hot as well now. If you feel like getting arty, this is the time to explore your budding talents. Whether you paint, play music, dance, or take photographs, the more you do, the more therapeutic such activity becomes. There are plenty of intense emotions around, and since you're sensitive and quite psychic, you could pick up on them. This way you can ground them positively. Venus moves into Libra on Sunday, which is perfect for entertaining. You might also feel in the mood to splurge and spend. You're naturally generous, so you may receive some unexpected money. Remember: You just may be due some good karma.
  Your Love Week—Water Signs: Your passion is heating up so much this week that you may surprise people with your flirtatious behavior. The Sun enters sexy Scorpio on Monday to bring out feelings of romance and the more alluring side of your personality. You don't need to come on strong to make a powerful impression. A lingering look or light touch is enough to show your interest and, in most cases, to receive the response that you're seeking. Your star shines more brightly this week as the Sun enters sultry Scorpio on the 23rd. Its thirty-day presence in this Water Sign opens your heart, increases your sex appeal and encourages you to take risks. Pushing yourself a little makes sense, but only if you're not already overwhelmed or tired from work. Fatigue could make you edgy and less than ideal company so don't be overly ambitious unless you're well rested. Pace your energy to put time on your side. The Moon blasts into straightforward, dynamic and impatient Aries on Friday afternoon, triggering the need for excitement. This edgy atmosphere isn't ideal for the sweet and gentle approach to relationships that you generally prefer. You may have to up your game with more passion and intensity if you want to play with others without getting hurt. A little bit of self-interest helps because you can be stronger and sassier when you try to please yourself more and worry about pleasing others less. A cosmic warning: Be careful what you wish for, as you just might get it.
The Earth Signs
Taurus, Virgo, and Capricorn
The scene is set as the Sun joins Saturn on the 23rd. You can expect meetings with the heads of major corporations or other important individuals who might want you to be their next golden child. Under these current potent influences, you could get tapped for a fabulous job. For much of the week, you're busy sorting out files, contracts, or documents that have an important bearing on your life, or you may be considering signing something that has financial implications and deciding if it would be profitable. Reading and research might also affect you deeply. You might pick up a book that transforms your take on life and changes your view of everything. The people you mix with are vital to your future and could either make or break you, so know your friends. Your relationships become busier and more significant. The people you meet could have a powerful effect on you and influence you for good or ill, depending on your association with them. You need to stand your ground and show that you aren't a pushover if you want to be respected. Business deals may become an offer and could work out well for you. Romance is potentially hot, too, but with so much going on, you could miss out on a special meeting. Try not to. Spend time with the ones who cherish you as much as you cherish them. You're also in the mood to clear out clutter at home and free up space and energy
  Your Love Week—Earth Signs: The Sun joins Saturn in Scorpio on the 23rd. For the next thirty days you can expect all kinds of meetings If you're single and looking, you might be ready to jump into the fire this weekend. The impatient Aries Moon attracts aggressive people or makes you the aggressor with others. Fighting with a current partner, though, suggests boredom and the need to add some spice to your personal life. Expressing what you want without going into attack mode can put the spark back into any relationship. You may be tempted to act spontaneously this weekend, which is a bit out of character. But the Moon is in reckless Aries, pushing you to step beyond your comfort zone. It's exhilarating to explore unfamiliar territory, but make sure that you have an exit strategy so you can back out of any dicey situations. The alluring planet Venus shifts into peace-seeking Libra on Sunday, helping to smooth out relationship wrinkles. Sticking to a plan might not be all that easy this weekend. Being flexible and spontaneous is more practical now than trying to lock into a schedule that's too tight for comfort. The irrepressible Aries Moon can ignite strong feelings at home. The simplest solution may be to get out and try something new rather than let impatience morph into irritability and anger. Pushing yourself in a positive way will be much more helpful than pushing others away. A little compromise on everyone's part creates a harmonious environment.