---

The Aries-Libra Lunar Eclipse was on Sunday the 27th at 7:50 PM. It was both the Harvest Moon and a Super Moon, so hopefully, you got outside to see it. Aries and Libra continue to add to the independence vs. relationship balancing that has been going on for the last year and a half. This Supermoon Lunar Eclipse is the First in 30 Years! Like the one in 1985, you can use this rare event to make an extraordinary breakthrough. A Super Moon means that the moon is really close to the earth, and that means amplified emotions now.
If you pay attention to your life now, you will see the opposite side of the coin next March when there is another lunar eclipse exactly opposite this one. It is like the universe is pulling you apart to re-integrate you in a better balance over the next six months, and it is also a completion of the same process that has been going on since February 2014. The Aries part of this eclipse wants you to get out and move your body. Dance under the eclipsed full moon. The Libra part just wants to curl up with someone warm, cuddle, and sip on an expensive bottle of wine. Make time to feel your emotions instead of logically analyzing them.
September ends under a productive Taurus moon, allowing you to work on projects that require your focused attention. The Sun aligns with Mercury, indicating the halfway point in the retrograde cycle that started on September 17th. This begins the shift of finishing projects from the past, and now directing your attention to future projects. Because Mercury is retrograde until October 9th, its best to keep flexibility to incoming projects as things change and begin to settle.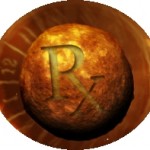 Not every week is filled with interesting events, and although this one is a bit of a yawn, its a refreshing break from all of last weeks alignments. The single event happens on Wednesday, September 30th, when retrograde Mercury meets up with the Libra Sun. This is the fifth of six inferior conjunctions with Sun/Mercury, bringing an increase in geometric energy that signals that things may not go smoothly after all. If you dont mind going over some issues and experiencing a few bumps, then this is a good time to review your circumstances with your heart leaning towards resolving some conflicts.
Last months wild ride settles down in October, especially after Mercury turns direct on October 9th.