---
On Monday, the Moon is in enthusiastic Sagittarius. However, Monday morning holds a challenge between quick Mercury and patient Saturn. Dont allow yourself to fall into a minor depression. Try to get out into the sunshine, or buy yourself some pretty flowers. This feeling is like the one you have in stop and go traffic. Hurry up but take your time. I want to move forward, but feel so blocked.
The Moon moves into in serious Capricorn Wednesday through Friday, so you will enjoy the weekend more if you get your work accomplished.
Thursday the 28th brings another annual Uranus-Jupiter opposition. It's time to do your thing and not follow the crowd. Pluto turns direct on Thursday as well as bringing back some people from the past as well as perhaps a lost opportunity.
Friday Venus (Virgo) makes its annual opposition to Neptune (Pisces). This is a highly idealistic few days and a bit dreamy eyed too. It can cause confusion with money, relationships and your values. Keep your feet on the ground, take no chances, and don't do anything you could later regret.

On Friday evening, know the difference between romance and fantasy, with both love and get rich quick schemes. Mercury moves into Libra for three weeks on Friday night. With Mercury moving through the sign of love, communication may be far from decisive, but buy far more – charming than usual. Positive communications are favored for the next three weeks.
The Moon moves into Aquarius on Saturday, which favors friendship and social activities.
On Sunday, October 1st, Pluto trines Mars. Use this powerful energy well because it doesn't get any better than this — as energetic Mars harmonizes with Pluto's ambition.
October Preview: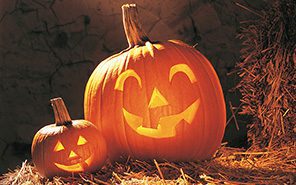 Jupiter exits from the loving relationship sign Libra and moves into emotionally intense Scorpio for the next year on the 10th. It's time to make some choices, and they are not always the easy choices. Hidden matters from relationships to your state of health, come to the surface. You can focus on projects that require deep concentration. The best Halloween party time is actually the weekend before the 31st. Get ready to receive some good vibrations.