---
A change of direction and two unique trines for Mercury, the first day of Fall, and a tricky change for Venus makes this week both unusual and intense.
A practical Taurus moon to begin the workweek has you task oriented towards tangible goals. On Tuesday at dinnertime, talkative Mercury makes a harmonious trine to deep thinking Pluto and then again on Friday, it trines Pluto again after it's turned direct. This type of double trine (retrograde and direct) is a rarity. There is a two-fold effect of both sharpening our wits and energizing our brainpower. Share an evening meal with someone who can talk on deeper levels.
Late Wednesday evening, Mercury ends its retrograde period since August 30th. Put extra effort into being organized and efficient, knowing projects will pick up speed in the weeks ahead.
The Autumnal Equinox is Thursday September 22 at 10:22 AM EDT. The First Day of Fall is the time of year when the Sun's entry into Libra coincides with its highest point over the earth's equator. On this day, the Libra Sun rises due east and sets due West, so everyone on earth receives the same amount of sunshine and darkness. It's a day of balance.

Take a tip from this fall equinox and celebrate the unique moment when the celestial scales are in balance – to weigh in on your personal scale and judge whether there's too much or not enough. Fall is also the season that reminds us that the year is winding down and there's only so much time left to accomplish that goal we set in January.
Mercury reaches the end of its retrograde period early on Thursday, Sept. 22nd, which means that reassessment time is over and communications and travel schedules are back on track. The air element is strong in a chart cast for the next three months, and that means lots of ideas and lots of talk. However, the "follow through" fixed signs are missing now, so know that not all of your brilliant ideas will come to fruition.
There are a lot of conflicting energies, but that isn't a bad thing. For example, Venus wants committed relationship and the planet is opposed by Uranus, that values friendship and freedom. You have the opportunity to balance your partnership and freedom needs. The energetic Sun and expansive Jupiter are aligned – to gently push you to take on bigger projects.
At the same time, there is conflict between Mercury, that looks at the small details, Neptune, that wants to live in Utopian ideals, along with Saturn, telling you to be practical and get to work. Initially, you will feel pulled in many directions.
As the coming quarter progresses, you create down to earth ways for your dreams to work in your world. You're open to larger expressions of your needs, but still must deal with the mundane world.
On Friday, Venus leaves the comfort of its Libra home and moves into the deeply intense and emotional landscape of Scorpio until October 18th. Things begin to get complicated because Scorpio brings out Venus' shadow side, which involves power struggles and danger.
When Venus is in Scorpio, the green-eyed monster of jealousy and its evil twin, resentment (as in binding love) are most likely to come slithering out of the woodwork. If you're trying to work through a crisis in your love life or your finances over the next month, forget about talking about it. (This will be especially hard for the Air Signs, who insist on verbal communication.)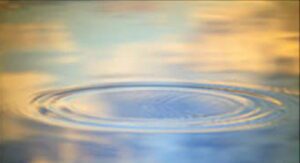 Because all of the water signs, (Cancer, Scorpio, and Pisces) are highly emotional and non-verbal, the only way through Venus and Scorpio's secret maze of dark and dangerous feelings is to be like water. Find the path of least resistance and go with the flow.
This energy favors research projects, getting to the bottom of old emotional wounds, and taking relationships to deeper levels (or releasing them if they cannot go to a deeper commitment level.) It also brings a raw sexuality to the surface, which can be fun but be careful of what you get yourself into! The Moon is in Cancer for the weekend, so you want to be around people who are nurturing. The last weekend in September is a comfort food weekend. Enjoy!