---
This week should be an easy going, laid back week. The only thing flowing in are some easy trines and two minor oppositions. Now that the eclipses and Mars and Mercury retrogrades are finished with their cycles, it is time to get moving towards projects and plans that will move you forward toward your goals. The planet moving us along at a snails pace is Saturn, which moved forward on September 6th, helping you get to work on long term future projects and responsibilities. Mental Mercury is in Virgo, which helps you to get organized and become more efficient. 
Internal or external cleanses are favored, be it you body or your basement.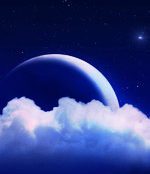 A challenge to your relationships, values and ambitions has been building energy for several days now, and it is highlighted with Sunday's New Moon. (Sept. 9th) Venus has moved into Scorpio and will be in this sign until mid-December — quite a long time compared to her normal three weeks in a sign. The goddess of love, marriage, money and diplomacy will turn retrograde on October 5th, so now is the early peek at what's coming.
Revolutionary Uranus is tied to this relationship combination, and that means the universe is rattling your cage to get you unstuck so you can open to innovative new possibilities.
On Monday, September 10th warrior Mars moves back into Aquarius, the sign it was in most of the summer during his retrograde cycle. It's time to get moving. If you were lazy or unmotivated over the last few months, this is the kick in the backside to pick up the pace. Progressive action, advancement in your use of technologies, and abrupt changes or turn around are the keywords for the rest of 2018.
On Tuesday, the Sun makes happy relationships to expansive and transforming planets so it is good to get an early start, including breakfast meetings. There are two trines to Pluto this week, the first one occurring on Tuesday, September 11th and the other on Saturday, September 15th. Both are the green light given to you by the Universe that the realignments, transformations, and focus already on progress should continue to move forward smoothly and bring in positive results.
Wednesday and Thursday morning support projects that require your focused concentration. Wednesday brings us the first of two Uranus-Venus oppositions that can result in a large outlay of funds, missing money, or perhaps meeting an exciting stranger. You never know with Uranus. It's always sudden, surprising, and perhaps short-lived.
Be sure to watch out for miscommunications and/or misunderstandings on Thursday, September 13th. Mercury will oppose Neptune for the only time in 2018. This is the worst day of the year to need to be clearheaded, so don't sign any papers or commit to long range plans today. However, Thursday afternoon and early evening can have you daydreaming or ready for a nap. Do be careful of drivers not paying attention in the evening rush hour traffic.
A Sagittarius Moon on Friday evening and Saturday are great for a party or getting out-in-nature for adventure. Deep, philosophical conversations are perfect for Saturday evening.

Sunday, September 16th is a bit of a mixed energy day, with an optimistic Sagittarius Moon that encourages you to do something for your philosophical, spiritual, or physical well being. At the same time, there are minor conflicts between your emotions and intellect. Do something good for yourself on Sunday because the early workweek coming up motivates you to get serious.