There are two opportunities to change direction this week. Don't allow for confusion to set in. On Wednesday, Sept. 9th Mars turns retrograde through Nov. 13th. The second is on Saturday, when Jupiter ends its retrograde and gets all that stagnant energy that piled up since last April moving again.
Relationship planet Venus moved into Leo on Sunday, Sept.6th, until October 2nd. It's time to open your heart and share with others. Leo is highly creative and likes to lay back, play games, and have fun. "While love was sweet and tender when Venus was in tender Cancer, when the Goddess of Pleasure enters fire sign Leo, love becomes, bold, generous, and fiery. Also, the Moon moved into hard-working Taurus on Sunday into Monday, the USA Labor Day holiday on the 7th. Work hard, play hard-as the saying goes.
On Wednesday morning, the Sun makes a harmonious trine to expansive Jupiter for an enthusiastic and generous morning. Be sure to get your lottery ticket!
Then, aggressive Mars turns retrograde on Wednesday, September 9th in explosive and assertive Aries until November 13th. This will be present during the USA Presidential Elections along with Mercury turning retrograde October 13th through November 3rd, Election Day. Since Mercury stations and turns direct on that day, the election results will more than likely be delayed for quite awhile. Probably at least until after the Solar Eclipse in December. Hot anger, frustrations, and lack of patience could be the result. Remember this year's great lesson — Moving on to a new stage in life can be a challenging process.
Mars is normally in a sign for six weeks, but has been in Aries from last June 30th until early January, 2021. Retrograde means that you must redo, revise, review, or other "re" words. Mars represents your ambition, athletics, and the ability to assert your needs. It's an energetic and action planet. Football season is one thing that is hit by this retrograde. Retrograde= delays.
Mars also represents our vital energy and during any retrograde period our energy is lower and more difficult to muster up. Therefore the next few months is not a time to start something new or to begin a new project.
Take a break from being competitive, give yourself some space to review and reassess what you really want, and spend time reviewing the effects of your actions and work over the past two years. Give angry people extra space so they do not go off on you. Repair or replace mechanical items that are ready to break rather than waiting until they do break. Finish old projects or let them go if they no longer hold interest to you. Make a behind-the-scenes plan to put forth new ambitions next year. As with all retrogrades, allow wiggle room so you can adjust your plans after Mars turns direct in mid-November.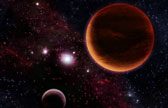 On the same day Mars goes into reverse, on Sept. 9th a Sun-Jupiter trine in earth signs brings in luck and good fortune. Don't miss this Stargazing opportunity because it's the last time this year that such strong creative power will be in perfect harmony with this good-luck planet.
Go to bed early Thursday evening as the Sun will be on the opposite side of the sky as Neptune. Get extra sleep and pay attention to your dreams into Friday morning. Be sure to journal any insights.
On Friday Sept. 11th, the Moon moves into nurturing Cancer, along with the annual Sun-Neptune opposition. Because Neptune weakens the Sun's strength and will-power, it's important to take care of your immune system and protect yourself from any negative energies. This is a good energy for home nurturing, doing projects, and spending time with people in your most inner circle.
On Saturday, Jupiter ends his four month retrograde cycle, which helps get the energy moving again after being stuck since spring. Now is the time to go back to believing that all your dreams can come true.
With Mars down for the count for awhile, and Neptune undermining the Sun, this promises to be a week of floating ups and downs as well as confusion. However, between the Sun-Jupiter trine and the Luck Planet going direct, it looks like there's a window of opportunity that's wide open for those who know how to sift through the rocks and find the gold.
Sunday is Grandparents Day. The M
oon is in Leo, which is excellent for heart-centered sharing. 
Later this month Saturn and Pluto will also end their retrograde cycles on September 28th and October 4th to add to the forward motion. These are the three planets in Capricorn that have been wrecking havoc with the world during 2020. Their energy is winding down and hopefully so is the virus. Stay safe everyone.