---
Get ready for a quick and busy week! Jupiter moves into Libra for a year. Mercury is moving through another communications breakdown retrograde cycle in high-strung Virgo, until Sept. 21. Make time for rest and recuperation instead of waiting for an opening that will not come. In spite of last week's Saturn-Neptune square, there are two productive trines on hand to help make this a positive week after Labor Day. The push to get organized this past year is particularly high in early September, and you will benefit greatly by following through on this impulse.
For USA residents, Monday is the Labor Day holiday. The intensity picks up before the end of the long weekend, because on Monday the moon moves into Scorpio. The Scorpio moon doesn't make for a social holiday, but it is perfect for focusing your attention on some project.
Tuesday is an interesting combination of the Scorpio emotional "mind your own business" depth combined with some nice social sharing. Spend time with people in your inner circle.
On Wednesday morning, love and money Venus makes a happy sextile aspect to Saturn. Wake up early to take advantage of the gentle harmony, be it to work on some project that feels good to you, or to have a pleasant conversation about your relationship needs. Then comes along the first trine of the week, on the 7th, between the Virgo Sun and Pluto in Capricorn. This is a terrific opportunity to successfully manage the details of any project or relationship.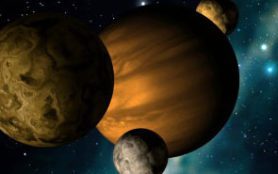 On Friday, Jupiter moves into Libra for a full year and brings us a sigh of relief. Jupiter, the god of abundance and generosity, moves out of restrictive Virgo into the just and open-minded energies of Libra. In the sign of Libra, you have the opportunity to increase the beauty and harmony in your life. As Jupiter moves through Libra over the next thirteen months, it brings general good fortune and blessings to those born under the air signs, and those who have their moon or ascendant in Libra as well. (Libra, Aquarius, and Gemini)
However, Jupiter rules your belief system. You must be willing to open your higher mind to greater possibilities, to have faith in yourself, and to take a risk on yourself to manifest your dreams and goals. Jupiter will help you, but you must set your intent by making a leap of faith.
If you want to start a new business, then get some business cards printed up, or get the first page of your new website up for people to see. You must take an action. Do something to let Jupiter know you are serious about your intent. In the world, Justice is a Libra trait, as it rules legalities and courts of law.

It will be interesting to watch how the nomination process for US Supreme Court Justices works out, and how the dynamic between police safety and civilian security finds a healthy balance. On another note, Libra celebrates diversity and if applied to the legal arena, brings the balancing of relationship ties along with the balancing of legal issues. It seems likely that next year will bring the legalization of gay marriages to more states in the US as well as in many foreign countries.
From another perspective, Jupiter moving into Libra asks you to let go of relationships and/or beliefs that you have outgrown. You are not doing anyone any favors by holding onto energy connections that are an empty shell of what they used to be.
It is a mixed weekend combining play and responsibility. Saturday has the Saturn square Neptune aspect that has been reflecting many world problems. Saturn has to do with law, prejudice, government, infrastructure, tearing down, and restructuring some aspect of your life and the world.
Neptune has big dreams and big illusions. Neptune has trouble when its Universal vision for a better world has to work in the mundane world as it is today.
Somehow, there is room for compromise in your life (as well as with Congress). The days surrounding this aspect are unconditionally loving and serious. You can feel both tired and excited as you open up to a new world view.
Blend your responsibility schedule with time to float in your daydreams. Don't react to late evening Saturday relationship challenges when Venus challenges obsessive Pluto. It's OK to bring relationship issues to the surface, but this is not the time to expect on an immediate solution.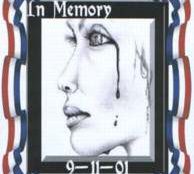 This sad square between Venus and Pluto on Sunday, Sept. 11th helps us to remember and honor all those who were lost on 9/11.
Please remember to take time to bow your head and ask for Peace on Earth.