https://youtu.be/cT9slvcITXM
September begins a long stretch of making constant adjustments to your life. Overall, it lasts until January 18th, 2023. This shifting phase begins with Mercury turning retrograde in relationship Libra on September 9th and backing his way into cleansing Virgo until October 2nd.  Ambitious Mars moved into the idea sign of Gemini in late August and will stay there until late March 2023, due to his coming retrograde cycle starting October 30th.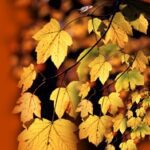 It is a bit contradictory that the USA Labor Day holiday on Monday has the moon in hard working Capricorn. That doesn't mean you can't have fun, but odds are you will feel better if you accomplish something tangible. Also, occurring Sunday night into Monday is love and money planet Venus moving into Virgo until the 29th. This is a great combination for getting organized, reducing clutter, and getting focused on work. While it also supports a body cleanse and purification in the weeks ahead, it is not the easiest combination for romance.
After a mellow Monday and Tuesday, the Moon is shocked back to life, thanks to an electrifying conjunction with Uranus trine Venus on Wednesday, This is an excellent day to fall in love so allow those feelings to surface.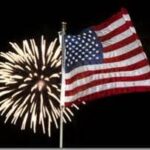 While the middle of the week is bursting with invigorating motivational vibes, the energy quickly looses steam just in time for the weekend's Full Moon. This energy is also a good and auspicious time for group projects, art, project planning and negotiations.
On Thursday, a stabilizing Lunar Grand Trine in earth signs draws in the Sun and Pluto, making it an excellent time to focus on personal pursuits and endeavors, as well as making a good impression on an existing job or in the search for new employment. The Moon's sextile of Neptune on that same day adds a dose of imagination and creativity.
Things degenerate on Friday with a rather grumpy square between Venus and the Moon conjunct Mars, and persecution complexes could manifest. This combination could be exasperated by an energy-depleting opposition between the Sun and Neptune, which is joined by the Moon, creating a lunar T Square on Saturday.
On Friday the 9th, Mercury turns retrograde in relationship sign Libra (and will continue backwards into Virgo later this month). Reconnecting with old business or personal relationships is a good activity.
The Pisces Full Moon is on Saturday Sept 10th. The Moon is very psychic in Pisces, so it is advisable to pull away from the world as best you can. At the same time, the Sun and Venus moving through harvest sign Virgo are urging you to get to work.
Five of the ten planets we use in astrology are in adaptable signs, so flexibility is a key now. Remember that Mercury continues to be retrograde until October 2nd, so that requires even more adaptability. Ideally, you put some effort into creating a healthy balance between pulling away from the busyness of the world, while still accomplishing your list of tasks and responsibilities.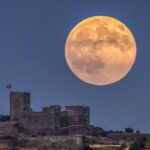 On September 10th when there is a Full Moon in Pisces, the Moon is close to Neptune and in sextile to Uranus in Taurus; the Sun in Virgo trines Uranus in Taurus exactly on the 11th.
Essential things are happening now right in the hubbub of everyday life, and those who find access to the stillness within themselves can receive important messages and impulses. This strong receptivity remains active for a few days, especially on September 17th, when the Sun is opposite Neptune.
Be careful because your own boundaries might become all too permeable. Pay more attention than usual to your mental and physical boundaries and start supporting your immune system in the days before.
Sunday offers no respite, with this lunar T-square and powder-keg Jupiter along with cross-wired Mercury in retrograde.  This can create a feeling of walking on eggs all weekend.    Be sure to avoid any difficult people.
Focusing on individual activities will lead to renewed confidence and strengthen your personal power, thanks to a regenerative trine between the Sun and Pluto.