On Monday, relationship and money/ambition planets Venus and Mars are in harmony to help your relationship conversations.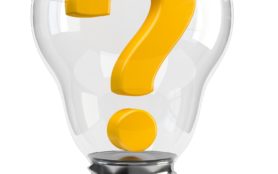 On Tuesday, Saturn wakes up and ends his retrograde cycle since last April. This begins the process of creating a new long term plan. This change of direction provides renewed strength and patience when facing your responsibilities and challenges. Along with this new force, The last Mars-Saturn square of the year comes later that day to offer more delays,  obstacles, and frustrations that have been hanging around since August. Chin up, stay calm, and keep moving forward.  Remember, Saturn is in his final run through serious Capricorn until the winter solstice so tend to anything that needs to be completed since Saturn entered Capricorn in December 2017. At the same time, don't push your agenda and avoid controlling people as impatient Mars challenges "work for the long term" Saturn.
September ends with the Moon in its introspective void-of-course phase on Wednesday.
The October Fall breezes come in on the energy of the Full Harvest Moon in Aries on Thursday, lit up by the Libra Sun. This is called the Harvest Moon because it's large, brightly lit up, and closest to the Fall Equinox. The light of the Harvest Moon traditionally gave the farmers more time to harvest their crops. The Full Moon in Aries begins the Astrological Year and signals a once-a-year time for closures and endings linked to contracts, contests, struggles, and competitions.
 October is blessed with an abundance of Light in the night sky it has two full moons that provide a once-in-a-blue moon opportunity to harvest whatever has come into fruition into your life.
On Friday, October 2nd, Venus enters practical Virgo for the next four weeks. Focus on new ways of working and opening up to a larger horizon, and stop being so hard on yourself.
October 4th is an important day because dormant Pluto turns direct. Now is the time to get a handle on and do something about whatever has been happening with you concerning power struggles over the past five months.
Mars continues to be retrograde in Aries all month, and Mercury begins his retrograde cycle in Scorpio and Libra October 13th right up to Election Day on November 3rd. Venus spends most of October in Virgo, not one of her favorite signs. But it does help you get organized and get to work. Watch out for the impatience with others and a case of the "grouchies." Be nice, be kind, and above all, be fair.