This week, as we approach the Fall Equinox, there is a powerful change of direction, a lucky trine, along with two squares to keep this week moving along and exciting.
The Moon is in Aries on Sunday and Monday. Try something new and get your body moving under this physical energy.
On Wednesday morning, Saturn ends his retrograde cycle that started last April. This is the second of three shifts between August and early October that are a part of the triple Capricorn alignment next year. It's a sign to take action on the many lessons you have learned during the retrograde period. You need to finish up any loose ends that may be lingering from this energy. Although there is enough to deal with in present time, this is a good time to start thinking about shifts you want to make in 2020. It's time to leave the past behind and use the discipline energies Saturn offers to move into the future.
On Thursday morning, September 19thth, aggressive Mars makes a harmonious trine to underworld Pluto. This energy makes you feel as if you could conquer the world. You can push forward in a powerful way, so make use of this unique energy Be strong and focused but do not act obsessive or rude. Be simple and transparent in your actions, and avoid hidden agendas. This is the only time these planets favor each other this year.
The moon is in talkative Gemini on Friday and Saturday, supporting social situations and short, quick projects, however there are some clouds in the air on Saturday.Optimistic Jupiter and psychic Neptune have been in a mildly challenging dance most of this year, and that ends on Saturday with a square off for the last time this year.This final fantasy energy brings an end to the cycle of positive actions mixed with illusions that has permeated 2019 since the Spring Equinox. 
One part of you has been feeling called to a new and expansive way to live your life, and another part has felt dazed-and-confused on what that even means, much less what it would look like when both parts are in balance.  Don't worry, clarity will come as these two planets start moving away from their challenging relationship in the weeks ahead.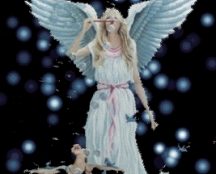 You may come down with the blues on Sunday September 22ndalong with a negative outlook as you look at stark reality. Don't worry, it will only last a few days and it's the last time this energy is around this year. Go out and blow bubbles to cheer yourself up. Also, rest up, and prepare for October and the approaching Holidays; there is a lot ahead as we approach November and December.