The Moon is in Leo on Monday but with a slightly sharper edge. The Sun makes a harmonious trine to deep-feeling Pluto – great for sharing on a vulnerable level but not always comfortable to feel exposed.

Early morning Tuesday, Venus squares Uranus. A square is a ninety degree relationship where two planets want attention in different areas simultaneously. Venus wants love and Uranus wants friendship. Venus wants commitment and Uranus wants freedom. This energy could bring some surprises about your relationships and finances. If your love life is not making you happy or not up to par, this could be the week of a break-up. Create a way to balance warm sharing and independence in your relationships. The Moon enters Virgo on Tuesday and enters the darkness before the coming New Moon as well.

The New Moon is on Thursday, September 17th, at 26 degrees Virgo. If you haven't already cleared your clutter or reorganized your home or office, this is the time to do it. This also includes a body cleanse. The New Moon is in harmony with Saturn and Pluto, making this a good time to work on your long-term plans and letting go of the world that is no longer valid for you. Because this New Moon makes an uncomfortable relationship to ambitious Mars, it is good to be humble and make your plans simple and workable over time (rather than I want it all now).
Also, Idea planet Mercury challenges "think big" Jupiter. Although it's great to open to expansive plans and projects, you may need to begin to implement them in smaller ways than you would prefer for the rest of this year.
Friday is the social day this weekend under a relationship oriented Libra Moon.
Saturday is more focused and private as the Moon moves into Scorpio.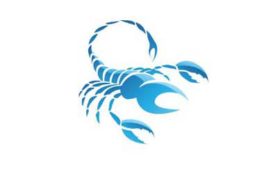 The Moon in Scorpio on Sunday combined with a mentally challenging "Mercury square Pluto" combination suggests that the 20th is a quiet day for research and deep thinking. You may want to watch what you say as well. The Mercury-Scorpio square has that Scorpion stinger that can turn the most innocent conversation into something nasty and sarcastic. Pluto always wants to dig deep to uncover hidden meanings behind Mercury's curtain of superficiality.
In other words, it is best to hold off important conversations, and you certainly don't want to be around annoying people.
September 20-26:
On Monday at 12:32 PM PDT, the moon moves into party animal Sagittarius, a great time to communicate big ideas and higher philosophy.
Autumnal Equinox is on Tuesday September 22 at 6:31 AM PDT. A chart cast for the next three months has the moon in Sagittarius which adds to the restless feeling after being stuck inside during the virus. At the same time, ambitious Mars continues to be retrograde until November 13th urging you to work on completing existing projects and starting to lay the groundwork for 2021 projects. This brings confusing energies in that your emotions want to go full speed, connecting with old friends and meeting new people, fully ready for a new adventure- yet Mars moving backwards is advising you to be patient and not overdo the activity. It will be interesting to see how this plays out in the sports world, given that Mars and Aries are associated with athletics. Personally, get your own exercise program moving even if you cannot get it up to full speed just now. Let it be OK if the energy is a little jerky because Mars is making an ongoing challenge to planets in slow-but-sure Capricorn (August into January 2021). You can make progress, just don't get overly ambitious right now. The "long game" is supported, so work on future projects and goals while allowing room for those plans to adjust as the world changes. (And the world is going to change starting at the winter solstice report when heavy Capricorn begins to let go into airy Aquarius). There is an abundance of planets in action signs Aries, Libra and Capricorn, so you will have plenty to do.
Mental Mercury is active on Wednesday and Thursday. Practice patience in your communications. Don't force your ideas on others or let them do the same to you, and use extra care in traffic under this impatient influence. Friday has constant lunar relationships to other planets during the day. Get on the merry-go-round and expect a quick-paced day. The moon goes into it's introspective void-of-course phase Friday evening, suggesting a quiet Friday evening. This gives way to a social and friendly Aquarius moon on Saturday.
Mercury moves into Scorpio on Sunday. This helps you communicate on deep, emotional levels or do intense