---
This last weekend had the "party" vibe. Tuesday, Halloween Day has the Moon in its quiet void-of-course so it's not the best for a party celebration. Perhaps you got petered out with too much fun over the weekend. However, a void moon is excellent for spiritual activities such as celebrating the veils at their thinnest between worlds. A Pisces Moon is always a scary time to celebrate the day of the dead.
November 1st, All Saints Day stirs up our emotional, spiritual, and creative juices, encouraging us to ponder about the workings of the Universe and something bigger than ourselves. Be sure to focus your energy towards constructive things and avoid any negative vibes or people. As November opens, this period requires a cautious and concentrated approach at the work front. Excessive involvement in leisure could affect your performance at work. A work-play balance is necessary. For those working in private sector, things would be better towards the end of the week.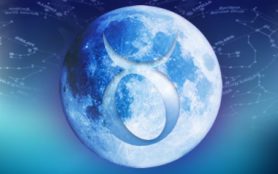 Friday, November 3rd the Sun in Scorpio trines Neptune in Pisces at the Taurus Full Moon; This is the time to complete projects, eliminate your bad habits, and complete your assignments. Watch out for the once-only Venus Uranus opposition on Saturday as this challenges even the best of relationships, and can cause finances to become erratic at best. Keep an eye on the government activities and scandals now.
At the same time, (yes-everything can come at once) we change our clocks. "Fall back" the hands of the clock as we enter into the darker, winter months. At least we'll get an extra hour of sleep.
On Sunday, November 5th, Mercury moves out of cautious Scorpio and into flamboyant Sagittarius, which can put your thinking process way out there. Sag's mind can move like quicksilver, missing details and not reading the fine print. It can also cause "loose tongues" where you blurt out observations that are best kept private. Because Mercury retrogrades on December 2nd, this tendency will continue right up to New Year's Eve. So be careful of your mouth – take a deep breath before you speak, and you could be saving many hurt feelings.

On the up side — Mars is passing through Libra all month, helping you to put positive and caring energy into social and romantic connections.