---
The big news of October is Jupiter enters emotionally intense Scorpio for a year, beginning on the 10th. Because there are other major planets shifting into new signs Saturn into Capricorn on December 19th at the New Moon and more planets change signs in 2018, you can look at Jupiters shift as the opening sign of bigger changes to come. Jupiter transforms belief systems and Scorpio takes you down into the emotional depths of your being; that shaky, vulnerable place. Scorpio also has you make some big choices in the coming year, and not all of them will be easy! The first thirteen days of October has both Venus and Mars in Virgo. If you are willing to do a little extra work now, it will pay off.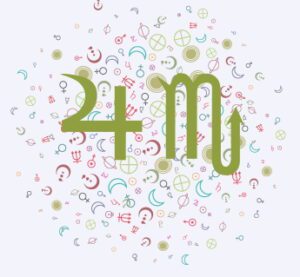 Venus is the star attraction of this week, along with a powerful Full Moon. Venus makes a harmonious trine to Pluto on Tuesday, so that helps you transform your relationships. Love relationships are under scrutiny, as Jupiter completes its passage through Libra, the relationship sign. This energy favors long-term commitments and give the opportunity to get positive and dive deep. Use this energy well, especially to repair any broken relationships. This chance wont come around again for another twelve years. This energy is also good for releasing anything that gets in the way of expressing a healthy prosperity consciousness.
The Moon enters physical-centered Aries on Wednesday afternoon to build up to the Full Moon on the 5th. Wake up before sunrise this week and see Venus and Mars very close to each other in the morning sky.
The Harvest Full Moon is on Thursday the 5th which is the first Full Moon after the fall Equinox. This is Sukkot, the Jewish festival of harvest. This is the Moon where you can balance individual needs with partnership needs. Adding emphasis to this power moon is the conjunction of relationship planets Venus and Mars in purifying Virgo. In fact, you could call it a double alignment in that they are aligned both vertically and horizontally.
Relationship issues could come to a head on Sunday, October 8th because its the final Venus-Saturn square of the year. Couples would do well to make certain they are on the same page with their goals under this get your house in order combination. Single people get more active in seeking someone to curl up with by the fire for the winter.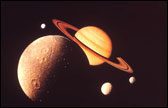 There are two challenges to accomplishing this. The relationship planets are strongly challenged by Saturn. The god of boundaries advises that you must work diligently towards your goals over the long term, not just expecting the right relationship or financial opportunity to come waltzing in the door without effort required. 1) Loyalty and responsibility are more important than looks or what the outer world sees. 2) To truly love someone else, you must love yourself first.
The other challenge comes from the karmic Let go and let God Pluto stimulating you to release beliefs and behaviors that get in the way. Both your soul and your personality must be aligned for this to work at its best level. Lastly, the cardinal, action-oriented signs of Libra, Aries, Capricorn are emphasized now; so strap in and get ready for a great ride. This is truly a superior time with unlimited possibilities flowing through the planetary energy circuits.
The Moon moves into sensual Taurus late on Friday afternoon, and makes gentle and pleasant emotional aspects to other planets through Saturday night. Spend time with people with whom you are already comfortable.
Sunday morning is slow going as Venus squares Saturn, so its best not to schedule anything in the morning that requires you to hustle. Stretch a bit, and turn over for an extra hours sleep. The pace does pick up on Sunday afternoon when the Sun and Mercury align. That means lots of talk and/or running around doing a lot of quick errands.