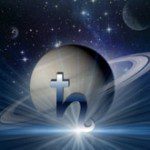 Week of Oct. 29th – Nov. 4th, 2012
WEEKLY UPDATE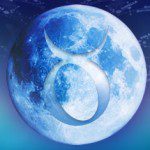 This week, for the first time in 30 years, and Saturn, the planet of discipline and karma, often called the hand of the father, is in Scorpio, making it more important than ever to take action and add a strong discipline and seriousness to your work. Why? 

At the most basic level, karma, defined as an action or choice, is the root cause of an entire cycle of events. Good or bad, karmic energy is all around us, influencing the outcome of life's choices and challenges. Right now with both the Sun and the task-maker Saturn in Scorpio, opposing the Full Moon in Taurus, you can take control of this energy and get to the root cause of whatever issues you're facing. Make this powerful and rare time work for you!
Expect the unexpected and you won't be disappointed this week as the powerful Taurus Full Moon on Monday night sets the stage for more unpredictability to follow; the East Coast hurricanes Sandy – and the West Coast earthquakes – BOTH at the same time, with more to come. Intense feelings and unfulfilled desires kick up powerful emotional storms on Saturday when sweet Venus squares off with provocative Pluto and the safety-seeking Cancer Moon runs into hard aspects with both Pluto and explosive Uranus. Adapting quickly to sudden changes of circumstances reduces stress and makes profound breakthroughs possible
A whopping seven planets will make their moves on the cosmic dance floor in the coming few days, sending tremendous bursts of energy and excitement through you — so much that you'll be itching to move and groove as well!
On October 28th, Mars settles opposite Jupiter to immediately put you on your toes. You'll brim with overconfidence, impulsive tendencies, and feelings of self-righteousness, as well as the urge to want something for nothing. And that's just how this dance begins! That same day, Venus moves into its ruling sign, Libra. This pairing will add a charming backdrop of elegance and harmony to anything you have going on at this time. Venus's position will also serve to soften the more challenging transits to come.
The Full Moon on Oct. 29th is in Taurus and Scorpio. That brings on the Karma big time! It is no accident that the Stock Market has been forced to shut down! Do an inward check to see if what you are doing in your external world is in harmony with your emotions. If not, the coming Mercury retrograde cycle beginning on November 6th, Election Day, is a good time to make some revisions, as emotions that are out of alignment have a way of disrupting everything else.
This is all compounded by warrior Mars (in Sagittarius) on the opposing side of the chart of philosophical Jupiter (in Gemini). Your outer world actions need to align with your belief system, or it will be more difficult to get anything done. If you can carve out a short break, do so. But this will be easier said than done, because Mercury retrograde has you feeling like you had better take care of some of the details of your life.
The saving grace part of this is diplomatic Venus moving through her favorite sign, Libra, from Oct. 28th — Nov. 21st. This helps you improve your relationships and bring your life into balance, even as other planetary patterns are trying to pull you apart. Don't try to make life perfect right now; instead, create a workable solution to the upcoming stress and upsets.
Mercury moves into fiery Sagittarius on October 29th, signaling an ideal time to dream big and put your plans together. The more stars you aim for right now, the better your chances will be that you'll hit at least one! Also on October 29th, the Full Moon in Taurus rises opposite the Scorpio Sun, bringing down the feverish tempo and leaving you struggling to decide between following your excited feelings and applying a more practical train of thought. Part of this may be because of a power outage on the East Coast, which forces all of us to slow down.
Finally, October 30th sees action between the Sun and Pluto, when an alignment between the two indicates that you've successfully maneuvered through these days of spirited and forceful cosmic activity. Now life will feel that much easier! Of course, this rundown only scratches the surface of what's to come before December 21, 2012.
Stay warm and safe everyone. Call me if you're bored – sign up or call for your personal 2013 Reading – 201-934-8986.
The Air Signs
Gemini, Libra, Aquarius
An associate may ask you to apologize for a transgression on Monday. Turn on the charm and you'll be forgiven. Call on your common sense. Look at a certain situation with practical eyes. Your living situation could change during the Full Moon on Monday. It's possible a roommate will unexpectedly decide to move out. You'll need to multitask at work on Wednesday. Be prepared to do three projects at once. Don't follow the crowd. Strive to be your own person in every circumstance. You'll need to multitask at work on Wednesday. Be prepared to do three projects at once. Love may become complicated when Venus in Libra opposes Uranus on Thursday. A lover might need some personal space. However, good fortune will come your way when the Moon conjuncts Jupiter in Gemini on Thursday. It's possible that you'll find a pot of gold under a rainbow! Don't try to handle a problem alone. Ask a loved one for assistance. It isn't wise to mislead a lover with false promises on Friday. If you aren't ready to make a commitment, say so. Thank the Universe on Saturday for surviving the week so well. Think about creating a new priority list. Stop wasting your time on activities that don't mean anything to you. The spotlight will shine in your direction. Look your best when leaving the house. An item you lost will be returned to you this weekend. A relative may suddenly show up at your door on Sunday.
Your Love Week—Air Signs: Venus generally makes you feel more attractive while she's in the Air Sign of Libra, but your sense of security and self-worth may be easily rattled this week with challenging Venus connections to rebellious Uranus on Thursday and mysterious Pluto on Saturday. Restlessness rules in romantic matters from Wednesday to Friday with the Moon's presence in Gemini. Flirting is naturally one of your favor sports, but even the most innocent way of playing could lead to serious consequences. If you're single and looking now, this might be the opportunity you're seeking. But if you're already in a committed relationship, a good dose of caution is highly recommended. You are at your most irresistible when you aren't even trying. It's time to examine your expectations, shake up your social patterns and dig deeper in search of the pleasure, partnership and approval that you most deeply desire. Your plans could suddenly go awry this weekend with a moody Cancer Moon running into tense aspects with unpredictable outer planets. Even loving Venus gets into the complexity business with a stressful square to otherworldly Pluto that tends to push reason out of the picture. If others don't calm down or appreciate your logic, it's wiser to let go than to argue about it. The challenge is to stretch yourself enough to tolerate uncomfortable emotions and still respect the opinions of those around you.
The Fire Signs
Aries, Leo, Sagittarius
You'll easily communicate with others when Mercury enters Sagittarius on Monday. Invite a new neighbor over for coffee and conversation. Think before you speak when the Moon in Aries is quincunx Mercury. Angry words could cause a permanent rift in a relationship. Be careful what you wish for this week. You might just receive your request. Friends will think you're a mind reader on Tuesday. Your intuition will be on target! Go slowly regarding a proposed financial deal on Tuesday. This venture may not prove to be as profitable as you'd hoped. A partner could behave erratically on Thursday. You'll need to be the voice of reason in the relationship. An associate might try to hurt your feelings on Thursday. Avoid folks who give off negative energy. Be cautious with your money as well. Avoid games of chance. On Saturday, you may want revenge on someone who wronged you. Generate good karma by letting the matter go. Domestic duties will require lots of attention on Saturday. Make time for household chores, including laundry! Your pep may drop down a notch when the Moon opposes Pluto in your health zone on Saturday. Consider taking vitamin supplements to boost your vitality. On Sunday, you'll be missing a friend who has moved away. Count your blessings on Sunday evening. Make a list of the positive qualities in your life. Remember that, thanks to technology, faraway loved ones can be contacted easily.
Your Love Week—Fire Signs Signals are decidedly mixed in the middle of the week, bringing relationship pressures to a boiling point. Restraint is required with a Mars-Saturn aspect, but playful Venus hooking up with wild Uranus in your sign is about breaking the rules. Clearly, you need new forms of stimulation to keep your personal life interesting, yet if you go too far out of bounds, you may have to correct your course quickly to avoid a costly mistake. Your free and easy attitude can spark some unexpected reactions this weekend. The mood-setting Moon is in super-sensitive Cancer, making others more responsive to whatever you say or do. It's not easy to avoid ruffling feathers in this delicate environment, but attempting to fulfill someone's every need isn't realistic, either. You could feel a bit like an outsider with the Cancer Moon this weekend. It's wise to leave plenty of time for yourself instead of loading up your schedule with social obligations. Secrets may be exposed that rattle relationships but it can be a relief to finally have the truth out in the open. Yet even if you have a major revelation, it's wise to avoid making serious commitments in this unstable environment. Give people a little space rather than trying too hard to please them. Indulge your own whims without expecting anyone to join you. Take this time to contemplate the amazing future you wish to co-create.
The Water Signs
Cancer, Scorpio, Pisces
A co-worker may hit you with an unjust accusation on Monday. Don't let this person's confrontational style upset you. Calmly state your innocence. Choose your battles wisely on Monday. It isn't a good idea to wrangle with others over petty issues. You'll receive a new list of work duties on Monday. Don't worry – you'll ace each one! You'll discover your true purpose in life when the Sun in Scorpio sextiles Pluto on Tuesday. Get ready to walk on the road of enlightenment. You'll finally achieve a cherished goal on Tuesday. Pat yourself on the back! An admirer might suggest a secret rendezvous on Wednesday. Consider the consequences before embarking on a clandestine relationship. You may become bored with your regular routine. Search for ways to spice up your life. A family member may voice a controversial opinion on Thursday evening. Keep an open mind when talking with this person. Go over your financial statements very carefully at weeks end. It's possible the bank made an accounting error. Try to take it easy when the Moon trines Neptune in Pisces on Saturday. Stash your chore list in a drawer and stroll around the block. An associate might ask you to engage in illegal activities on Saturday. Stick to your moral code this weekend. You may feel disgruntled when the Moon in Cancer is quincunx Mars on Sunday. Take a break and try not to sweat the small stuff.
Your Love Week—Water Signs: The potent and provocative planet Pluto tangles with amorous Venus this weekend, which only tends to intensify your relationships even more. Casual comments can spur strong feelings that add a heavy emotional weight to the atmosphere. Romantic messages are very mixed. The nurturing Moon in Cancer gives you favorable responses. However, both the needy Moon and sexy Venus run into suspicious Pluto, which tends to undermine trust and sow seeds of uncertainty. Dealing with secrets honestly and responding to shifting circumstances gracefully can make taking the high road more enjoyable for everyone involved. Getting away from it all may be ideal on Saturday and Sunday. Perhaps a change of scenery might not only do your heart good, but it could also give you a fresh perspective that allows you to let go of the past. Feelings are all over the place on Saturday and Sunday. The Moon is moving through Cancer and smashing into volatile Uranus and voracious Pluto, unexpectedly altering plans and shifting moods. Hunger for love and affection intensifies, but resentment or negative self-judgment will not fill your heart. Vent your frustrations to a supportive friend, but then let go and move on so you can enjoy the rest of the weekend. Think of it as an exhausting emotional marathon, which leaves you feeling like a winner. Hopefully, you will forget about the pain of this past relationship and remember the prize of the upcoming new one just after we enter 2013.
The Earth Signs
Taurus, Virgo, and Capricorn
You might want to escape from reality when Mercury squares Neptune on Monday. Rent some DVDs and invite a friend over for a movie marathon. You'll make an important life choice during the Full Moon in Taurus on Monday. You might decide that you're walking on the wrong road. Perhaps it's time to look at a longstanding problem from a different angle. Allow yourself to see the big picture regarding this matter. You'll be in a cheerful mood on Wednesday. Luckily, your upbeat spirit will rub off on others. Don't be overly rigid now. Think about bending the rules in a certain situation. Be careful of your safety on Thursday. Wear a helmet if you ride a bicycle. A colleague may try to steal your ideas on Thursday. Keep your thoughts to yourself while at work. Try to be patient on Friday. An endeavor needs more time to get off the ground. A relationship may hit a rocky patch when Venus squares Pluto in Capricorn on Saturday. A loved one may become very possessive of you on Saturday. Remind this person that you aren't an object to be owned. Consider showing your vulnerable side and know that this person just wants to get to know you more intimately. Your brain will teem with good ideas on Sunday. Have a heart-to-heart talk with your loved one this weekend. You'll find the solution to a perplexing problem.
Your Love Week—Earth Signs:
Your Love Week—Earth Signs: The conflicted Full Moon in Taurus on Monday night is just an opening act for the relationship drama that may occur later in the week. Simple conversations can become overly complicated this weekend with the sensitive Cancer Moon on Saturday and Sunday. Words are usually tender with this cuddly lunar placement, but the Moon's stressful aspects to disruptive Uranus and intuitive Pluto spring surprises and expose secrets that might provoke powerful reactions. Get ready for a potentially profound weekend. The Moon in sensitive Cancer brings strong emotions to the surface. Tense lunar aspects and a transformational Venus-Pluto square can shake relationships to the core, Earth Signs. If you're wrestling with self-doubt now, take some steps to start building your confidence in whatever ways you can. The receptive Cancer Moon puts friends, colleagues and organizations in the spotlight as well. Connecting with someone who is not your usual type is a distinct possibility. But even the most reliable pals could upset you with a sudden shift of plans. Stay flexible and remain positive since change is the name of the game now. If you're willing to let go of your expectations, the surprises you experience are more likely to be pleasant ones. This may just be the beginning of a longer process that can turn your romantic life around. Falling in love with yourself is the first stage of the metamorphosis. But even if the emotional process is upsetting in the moment, remember that the truth will set you free.
©2012 Visions of Reality
All Rights Reserved.