---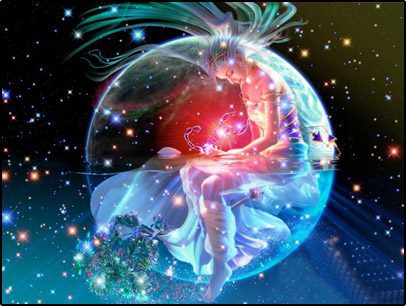 A change of signs as the Sun moves into Scorpio, and the last Venus/Jupiter meet-up of the year is the headlines for this week.
Earthquake planet Uranus is active on the 25th, so there can be rude changes in politics and the world then. Explosive Uranus has been hammering the coastline of Chile, and that continues. However, the same revolutionary energy of Uranus can be used to meet new people, explore new groups, or invent a new way to do something. The 25th is especially interesting because Venus aligns with lucky Jupiter, a combination that has been going on since early summer. The difference is that this conjunction occurs in hard-working Virgo, where it says that your luck comes from your work or service. Still, buy that lottery ticket, just in case!
The week starts with a structured Capricorn moon. Most astrology books tell you that Capricorn is way too serious. Keep your sense of humor as you watch the absurdity of life early this week. Monday supports business contacts, so reach out to establish mutually beneficial projects. Then have a quiet Monday evening.
By the middle of the week, the moon has moved into Aquarius and is ready for something different. Take a chance and go outside of your normal routines on Wednesday and Thursday. The only challenge in the mid-week is with Mercury and Pluto. Avoid people who try to force their ideas on you. Likewise, be willing to share your ideas for needed changes, but don't beat people over the head with your philosophy. If you are willing to adapt your thinking, new solutions to old problems usually become available.
Emotions rise to the surface on Friday. The sun leaves rational Libra and enters the intense, emotional waters of Scorpio, and the moon enters dreamy eyed Pisces. This energy is both hard and soft at the same time, what is sometimes known as the velvet covered knuckles. The focus changes to things that have been previously hidden, both from ourselves and others. Practice standing up for yourself, but do it in a more feminine way. A soft approach can be every bit as effective as the more masculine surprise and shock method.
The next thirty days are a time when passions and emotions run high but are not easily expressed. Although things may appear calm on the outside, theres a volcano brewing on the inside. Scorpio loves to open a door marked Do Not Enter, so be careful when you are rummaging around in your emotional cellar; be sure not to open that can of worms. Time to let go and move on.
Entertainment on Friday night can be a movie, music or other activity that helps you flow smoothly.
Saturday has the moon in its quiet void-of-course phase. This does not favor new beginnings. If you must shop, make certain you can exchange whatever you buy. Under a void moon, that item of clothing purchased perhaps just isn't quite the same color at home as it seemed to be in the store.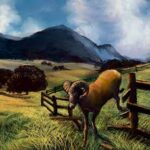 An Aries moon on Sunday and Monday advises you to move your body. Exercise, dance, do yoga, or get out for a walk. In the early afternoon Sunday, sensual Venus aligns with optimistic Jupiter. This is a lucky combination. Although this is usually a positive combination and brings opportunities to eat, drink, and be merry, this time both planets are in prickly and critical Virgo, where neither on is exactly comfortable. You can enjoy the simple, earthy pleasures this combo has to offer, if you can eliminate the anxious side of Virgo that criticizes and obsesses over the small stuff, and focus on the big picture (Jupiter) that everything is going to be alright.
Remember that you only need to buy one lottery ticket if you are going to win. Because these planets are in service-oriented Virgo, luck often comes through your hard work and constructive cooperation rather than through gambling.