The astrological New Year begins with the Aries Full Moon bringing in new, potent energy. This is positive because Venus makes a difficult sign change and has a wrestling match with Uranus along the way. When Venus was in Libra, things were golden and good because that's her home sign. Now, as she moves into Scorpio on Tuesday, October 8ththis can get a bit bumpy. Scorpio is a tough area for Venus to pass through because it brings intensity, possessiveness, jealousy, and power struggles.
Also, as this week opens, Mercury opposes Uranus. This is a highly restless energy, which can present problems falling asleep or suddenly wake you up. However, it's a good night to calmly meditate before starting an active workweek.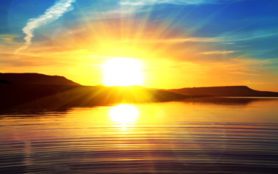 Monday early afternoon has the Sun challenging Saturn. You may simply be tired from the night before, or you may find that you need to practice healthy boundaries. Stick with what is true for you and don't compromise your values.
On Tuesday, love and money Venus moves into feeling-oriented Scorpio for the rest of October. Combined with Mercury already in Scorpio, you can have deep level conversations with people you trust. Sex, death, taxes, hidden matters, secrets, obsessions and financial planning are good Scorpio topics.
Wednesday through Friday are softer days under a gentle Pisces moon. Music, movies, and meditation are all good things to do under this divine feminine energy.

The Moon moves into Aries Saturday, so do something physical. The only challenge on Saturday is Venus opposing Uranus. Venus wants to be in love and Uranus wants to be free. Venus wants to be comfortable and Uranus wants to travel into uncharted territory. This face off, the only one in 2019, can bring some excitement to your love life, but Uranus is an unstable energy, and the outcome is unpredictable.
The Aries Full Moon shines brilliantly on Sunday and brings a courageous, bold light to shine into the darkness. Full Moons represent completing projects as well as a mission and Aries energy is all about you. It's time to reach out and get yourself something you've always wanted. Jupiter's alignment brings positive connections to both the Sun and the Moon, adding lucky breaks. You have the Universe's blessing along with a promise of success.