The focus this week is  "get things done while you can!" You will want to use this time between Oct. 24th and Oct. 30th wisely.
You may not notice it, but Sunday is a changeable day. Both the Sun and Venus move into Scorpio, taking you to deeper and vulnerable levels. There is benefit in going to vulnerable levels. Saturn ends his retrograde period on Sunday too (since June). Now, three of the five outer planets are finally moving forward, which provides  an energy of getting unstuck to move more quickly. Of course, Mars is turning retrograde next week, so be careful of carving new plans and energies in stone.
Accomplish as much as you can because, luckily, the stars are here to help you along; starting with a lunar conjunction of Mercury trine Saturn on Monday, supported by the Moon trine Mars. You will be filled with mental, emotional, physical, and spiritual energy required to push you through tremendous amounts of work in all life's stage; through the thinking, developing, talking about new ideas, to action and implementing them. You can also bring so nice changes into your personal life.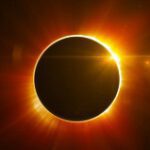 There is a solar eclipse on Tuesday, October 25th at 3 degrees in deeply emotional Scorpio. This represents new beginnings that rise from an inner level. This eclipse is conjunct Venus, pushing you to reach out to an estranged loved one and end any lingering feuds. Apologies will be accepted and affection will be restored.
Because love and money Venus is aligned with this eclipse, it is a good time to take a serious look at which relationships and expenses are working for or against you. Scorpio is great for research or any projects that require intense focus. As the sign of sex, death, other people's money, and taxes, those issues will be on your mind as well as in the news.
Wednesday is a day full of creativity and productivity because of Mercury'e trine to Mars and the Moon's trine to Neptune. Wednesday evening supports sharing your ideas and ambitions with others, but do not force your perspective onto others (Talkative Mercury makes harmony with assertive Mars, but also makes a challenge to obsessive-compulsive Pluto).
Thursday things will begin to wind down when Mercury squares Pluto and essential mental energies are diverted from task at hand to petty office politics and gossip.

On Friday, Jupiter moves backwards into Pisces until the winter solstice. This helps you complete projects you started  earlier this year. It also helps you adjust your higher vision due to changes that have occurred since last May. Friday will be a somewhat lazy day when the Moon squares Neptune. With both Jupiter and Neptune in Pisces, some issues you thought were resolved back in May will be dragged up again to resolve.
On the weekend it's a good time to explore new ideas and areas to put your focus.
Saturday, the Moon moves into serious Capricorn to help you work on tangible projects. Mercury also helps you focus your intent more deeply as it moves into Scorpio until November 17th. Resist biting off more than you can chew or you could quickly feel a bit overwhelmed, due to a T-square Between the Moon, Jupiter, and Mars.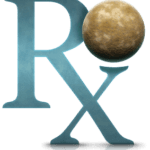 Mars begins his retrograde cycle in Gemini on Sunday, October 30th until January 12th. The Universe will hit the breaks with both feet. The rest of the year will move along in slow motion causing many delays in all areas of your life. You will be more than ready to take a break from work and responsibilities and do something fun and spontaneous, thanks to a lunar trine with Uranus. Be outgoing and do something totally unexpected and outrageous.
Don't believe everything you hear now because Gemini likes to explore numerous possibilities before choosing a select few.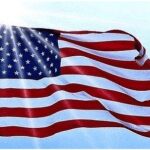 There will also be a lunar eclipse on USA Election Day, November 8th, so it will be interesting to see what rises from the Scorpio underbelly October's eclipse (secrets, lies, financial upsets, leadership changes at the top, etc.)