---
Mars moved into Libra on Sunday the 22nd. Although Libra is thought of as the peacemaker, remember that it's Mars least favorite sign. This New Moon we just had on Oct. 19th in Libra is about conflict, separation, scandals, and terrorists acts. There's a lot of pent up energy here, that can lead to provoking others, in order to get the desired response.

This New Moon energy is about your reputation and ability to connect with the public associated with your career. The energy will be attracted to careers that are devoted to community orientated vocations; nursing, care giving, Children, Parental Services, pets, land management and farming.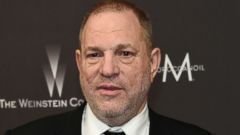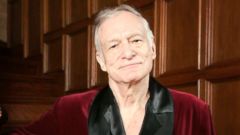 One must muse that Hugh Hefner's passing was perfect timing just weeks before the Harvey Weinstein scandal. This energy is about secrets coming to light, and bring one in front of the public.
The people want to belong in a public position, and is connected with social status and fulfillment of goals. Notice this energy has come in just before Election Day in November. Whatever the outcome is will tell you the voice of the people and what is actually going on. It will show us the basic theme that people need to care about one another while trying to make the world a better place to live in.
This week brings a mixed bag of tricks just before Halloween. Tuesday the 24th brings a step forward and provides an excellent time to meditate and tune into your intuition. The day is void of logical or clear thinking, so you may want to stay home and sleep late.
Time to take action, to seek new relationships, or bring harmony and flow to existing relationships. That means all types of relationships (love, family, work, self, etc.). Mercury makes a harmonious trine to Neptune early on Tuesday morning, so pay attention to any prophetic dreams.
Let the good times roll on Thursday, Oct. 26 because that's the day the Sun and Jupiter connect in Scorpio; this is buy your lottery ticket day, for sure. Thursday is a day when opportunities are everywhere. If you begin the day with a meditation and visualization, you just might get your wish. Put out the energy and see what it brings.
One step forward and two steps back on Friday? Venus and Pluto are in a wrestling match and expressing extreme feelings can become the new normal. Although this strong square can become a transformation, the changes that occur can come in a form of revenge, jealousy, and/or manipulation.
The 27th and 28th are party days to bring out your inner goblin under an eccentric Aquarius moon. Many kids nay trick and treat over the weekend. The moon is in Aquarius starting Friday morning until Sunday afternoon. This supports Halloween parties as Aquarius allows the eccentric within to come out in the various costumes and activities. Aquarius is also a social moon. However, Friday evening has that challenge between Venus and Pluto so avoid pushing your hidden or naughty desires onto the person you are attracted to.

On a more practical level, as October comes to a close, put your core life force into big projects and be willing to step into your higher philosophical self to accomplish those projects.