If you can get past the multitude of challenges mid-week, then it should be a positive week for you.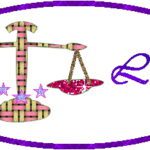 On Monday, communications planet Mercury moves on into Libra, the sign it was in when it went retrograde on September 9th. This both helps diplomatic communications in relationships as well as getting life moving on to new things as Mercury moves out of the shadow of its retrograde cycle on the 17th.
Tuesday afternoon supports constructive efforts as the life-giving Sun makes harmony with hard-working Saturn. Any chores and work should be a breeze; however, there are challenges overnight Tuesday into early Wednesday that advise you to see things as they are (upsets and burst illusions) so avoid over-extending yourself. It may simply be that the North America time zones energy have a restless sleep vibration or creates exhausting dreams.
Wednesday bring in a whole lot of mess. The best-laid plans could suddenly be laid aside by a lunar conjunction with Uranus, while squaring Saturn. This can deplete your energy due to a square between Mars and Neptune. It can be easy to feel anxious and overwhelmed, making it difficult to know where and when you can begin to get things back or course. Break each chore down to the smallest task and try to focus. Proceed slowly until a more clear-thinking solution energy returns on Thursday.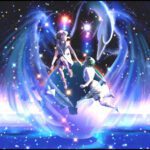 The Moon is in Gemini on Thursday and Friday, a good time to catch up on calls and emails or tending to short, quick projects. A lunar trine with Mercury on Thursday makes it a great day for brainstorming and negotiations.
Fridays balance is strengthened by a lunar grand trine pulling on the Sun, Venus, Saturn, and Mars. Cooperation and enthusiasm fill the air making it possible for a great amount of work to be done without getting into any squabbles or even breaking a sweat. If you have some projects hiding under the dust, pull them out and