---
This is election week, and although the job of being president of the United States has proven to be incredibly stressful, it appears there are still some takers. There is an astrological joke that the candidate who has the worst aspects in their birth chart, will come out the winner. Mars has just moved into Aquarius, showing us that whichever candidate wins will be sure to move things in a new and most certainly surprising direction
Since Warrior Mars is now, on Election Day, in Aquarius, and that can mean "expect the unexpected." Mars in Aquarius until December 19th gives you the opportunity to meet new people, try out new groups/organizations, or to put your ambition into manifesting your aspirations.
Tuesday, Election Day, brings a friendly and idealistic energy. It brings those light conversations with people you know by their first name and like to share on a mental level (meaning not family or people you have emotional ties with). On Tuesday, the moon moves into Pisces mid-afternoon, the same sign as Hillary's natal moon position, which is excellent for her.
Mars in Aquarius Tuesday evening brings a good time to plan for those early holiday parties or explore new groups and organizations. Aquarius is an inventive energy, so come up with something innovative, be it a new service to offer, a new technology or application, or learn a cutting edge technology. The remainder of the mid-week flows smoothly.

On Friday, November 11th, Venus moves into Capricorn until December 7th, marking a time to buckle down and focus on the practical side of money and love through next month. Also on Friday, the Moon is in Aries, urging you to move your body and get physical.
With Venus now in Capricorn, it's a good time for serious talks concerning relationships. However, this is a better business combination that continues until December 7th. This energy is great for business lunches or the company holiday party. It does add a bit of a serious tone to the coming USA Thanksgiving Day.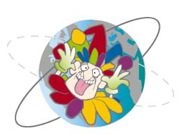 Saturday, November 12th, Mercury emerges out of the depths of Scorpio and begins to bask in the Sagittarian worldview of cheerful, optimistic communications that are focused on the future of sports, travel, religion, and higher education. Mercury paints with a very wide brush in this fire sign, so for the next three weeks, be on the lookout for embellishments and exaggerations, especially from the new US President. (Like — the fish was humungous!)
Saturday is also mixed with a quiet void-of-course moon where you attend to existing tasks and projects. Learn a couple new jokes for Sagittarius!