---

The Sun leaves Scorpio behind for another year, and jumps into fiery Sagittarius on Monday the 21st. This is the Holiday time of being grateful for the abundance of your personal harvest. Gratitude is the key to a happy life. Take the time to bow your head and hold it in your heart and both of your hands. If we are not grateful, then no matter how much we have, we can never be happy. We will always be wanting something else or something more.
As the weekends weather changed, the energetic tone changes on Monday as the Moon moves into get to work Virgo, reminding you to focus on your energy. The Third Quarter Moon represents the challenge to consolidate your energy and to complete projects started at the last New Moon, which occurred on Oct. 30th. The Sun moves into Sagittarius in the afternoon to begin the holiday season.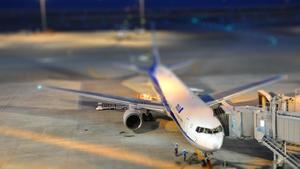 Tuesday and Wednesday are active due to the planet Mercury. For USA Thanksgiving Day travelers, Tuesday is the more enthusiastic day for travel. Wednesday has Mercury aligning with slow-but-sure Saturn. Watch your speed if driving. For those who are not traveling, Mercury represents short trips and all those little errands that have you running around town. Many small errands create the bigger plan Thanksgiving Dinner.
Communications gets down to business on Wednesday, Nov. 23rd, when Mercury and Saturn have their one-day meet-up In Sagittarius and its time for a serious conversation with your coach or teacher.
November 24th, USA Thanksgiving Day, is under the influence of a social, friendly and diplomatic Libra Moon. The only challenge is in the late afternoon, when Jupiter squares Pluto. This aspect has been building up most of November. A square is a ninety-degree aspect in astrology, representing two things that are at odds with each other and both want immediate attention. Think of two women in love with the same man, and wanting to be with him right now!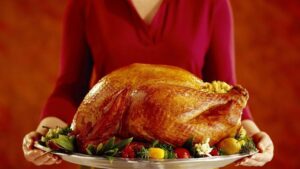 Things might spiral out of control after dinner because of this square that shuns moderation and thinks nothing of squandering your hard earned gains. With this tendency to overspend, over eat or be over bearing, you may need a real big serving of patience instead of turkey, with a side order of control to get you through this years Thanksgiving dinner.
Jupiter is expansive and generous. Combined with a Libra moon, eating too much deserts is likely. This is not a problem since we all know there are no calories on Thanksgiving Day. Need I say more? Where Libra keeps conversation pleasant, Pluto wants to go to the deepest and most intense emotional levels, and dig up stuff. Ideally, this makes for a day that can be filled with happy people, yet have moment of serious conversation.
On Black Friday, November 25th, the moon turns void-of-course before the Sun rises. Starting important projects or making important announcements is not favored when the Moon is in its void phase. Shopping is not generally favored either, so keep receipts of whatever you buy. It is the kind of thing where you get home and find the color of that item of clothing is not the same as it appeared in the store, or that you find the same item for less later that weekend. Venus is very active on Black Friday, so keep a budget when spending.
Also, Venus and Pluto meet up on Black Friday for their last conjunction of the year. This tricky and possibly painful meet-up can affect love and money in ways that can be highly transformational if you have the courage to take a peek at whats crawling around under the surface and have the guts to act on it!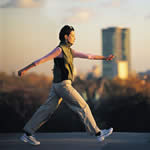 On Saturday, quick Mercury makes harmony with exciting Uranus early in the morning. This favors early risers to get on the road home from the holiday before traffic gets heavy. For non-travelers, Saturday morning favors writing in your journal or getting out for a brisk walk.
Sunday continues with the Moon in private Scorpio, and is a good day to be quiet and focus on projects that require concentration. Or you can get into Scorpio intensity by listening to the music of Jimi Hendrix to celebrate his birthday He would be 74 years old today, if you can imagine that in your purple haze!