THIS WEEK'S UPDATE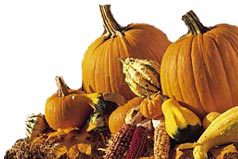 Happy Thanksgiving

We are now moving into the intensity of eclipse season. It begins with communications planet Mercury moving into its retrograde cycle Nov. 24th-Dec. 13th. Give yourself extra time when traveling and practice good communications skills for the next several weeks. Don't sign legal documents, check your credit report, and watch that bank account for errors and missed payments.
The Solar Eclipse is on Nov. 24 at 3 degrees Sagittarius. A solar eclipse asks you to put aside the busyness of life and refocus your priorities based upon a core, spiritual level. It brings aspects up from within, and emotions from the past, for you to look at. The truth comes out! Think of Penn State and Joe Paterno with the uncovering of a child abuse scandal. Sagittarius rules religion and is a fire element sign. Think of the fire outbreaks in New Mexico and California.
On a personal level, invest some time in your higher aspirations and inner desires. It is too easy to get caught up in all the things you need to do at this time of year, not to mention the added financial burden that comes during the holidays. Buy your gifts and send out your cards after December 13th or they may need to be returned.
Sagittarius calls you to a higher philosophy, to live in a higher integrity. It is the sign that urges you to take a risk on yourself. Explore something new, find a lost talent, or allow some underused part of your personality to find expression. Be willing to take a risk on yourself and step out of your comfort zone. In order to change your life, you need to change some of your daily routine and what you are focusing on.
There will also be a lunar eclipse on December 10th, so emotions are on your sleeve for the next few weeks. Find time to pull away from your world to meditate and remember what is really important. Take your journal and jot down some new ideas. You are not limited and it is an abundant universe, just waiting for you to call your good to you. Be thankful for all you have been given by the Universe thus far.
Since Mercury is retrograde for three weeks, this is not the time to begin new projects, move, sign important papers, or get married. It is more appropriate to review and revise your plans. Buying Christmas gifts before the 15th may lead to regrets about poor judgment.
A powerful trine between Mars and Pluto can focus on helping others, creativity, the arts, and meditation. Time to plan for 2012 and exactly what you would like to bring into your life.
Order your reading for 2012 with Elizabeth Joyce.
2012 promises to be an exciting and eventful year.

STARGAZING – YOUR WEEKLY FORECAST
Week of November 21st – November 27th, 2011
The Air Signs
Gemini, Libra, Aquarius
Communication, writing, learning, and matters associated with the computer and Internet are highlighted. This is a great week to tweak your blog, create a website, start a book, or write an article. Your social life is fabulous. It looks like you'll really enjoy this Thanksgiving week. There will be plenty of events to attend, chances to catch up with friends and family, and opportunities to make new connections. Relationships bring good luck by enhancing your social life and love life. Yet you and your lover may feel restless and have a need to experiment with new ways of being together. Mercury turns retrograde, but don't let that put you off. Expect delays, but if you can go with the flow, this might even work in your favor. Clear out clutter in your office, on your hard drive, and in your head. It's time to get clear on what you want. As long as you check details of events and appointments, you should be fine. Mistakes may be fortuitous anyway! A powerful trine between Mars and Pluto may coincide with a change in family dynamics or a healing of a longstanding issue. This may take up a lot of your time. The Solar Eclipse on the 26th is excellent for getting involved in group and community projects, and for love and romance, too. This Sagittarius Solar Eclipse offers a chance to move in new circles and make new connections.

Your Love Week—Air Signs: This could be an intense week with a potential for emotional extremes. The Sagittarius Moon on Thursday night, Friday and Saturday should enliven your social life. Your enthusiasm connects you with outgoing people, making it easy to share good times this week. Pleasure could be right around the next corner this weekend. If you're searching for a new companion, the spotlight on you Air Signs can connect you with someone not far from where you live. If you already have a partner, expect some lively conversations that surprise you with their openness and honesty. The truth could be unsettling, so speak with care and compassion if you don't want to shake someone up or turn your love life upside down. Venus' entry into responsible Capricorn on Saturday can put a distinct chill in the air. Exhibiting maturity and patience helps you gracefully adapt to any sudden changes in the emotional atmosphere.
The Fire Signs
Aries, Leo, Sagittarius
Love, romance, creativity, and having fun are high on your agenda, Fire Signs. You're eager to explore and find out what makes you happy and what leaves you cold. The emphasis is on pleasure—and lots of it. You're ready to try something new, yet you also may be committed to a major deadline or project. One inspires you and the other has to be done. Don't wait until the last minute, as Mercury turning retrograde on Thanksgiving Day and may put a monkey wrench in the works. That isn't all bad, but it can cause confusion and delays, especially if you're in a hurry. Make sure to give yourself plenty of time for everything. The Sagittarius Solar Eclipse on November 26th improves your chances of success in a new love relationship. With the Sun in Sagittarius and Mercury retrograde there, too, use this opportunity to research your options, Fire Signs. Come up with creative ideas that are so radically different that they'll net you a special job or lucrative contract. This Solar Eclipse brings positive change your way. It means different areas of your life will be transformed. This energy brings a chance to take a leap into the unknown. Take advantage of fresh opportunities to accomplish a lot. Balance work and fun for success over the coming days. You have the opportunity to focus on your dreams and wishes. They may well materialize over the weeks and months.

Your Love Week—Fire Signs: It's playtime for you Fire Signs when the Moon dances into adventurous Sagittarius on Thursday night. The emotional Moon hanging out in a Fire Sign this Thursday night, Friday and Saturday, tends to dramatize your feelings. Going from the heights of ecstasy to the depths of despair makes for a wild and potentially uncomfortable experience. You shouldn't find it difficult to have fun and to attract all the attention your heart desires. If you're able to moderate your actions and attitudes, your weekend will be more enjoyable. However, playing it safe is not your usual strategy. There is, however, a possibility that you will take some personal risks that can push people to extremes. Some may be delighted by your bold and brash behavior while others could be shocked by your aggressiveness. Stop for a moment to consider your audience before you continue your show, and no one's feelings will get hurt; if you still want to shoot for the Moon, buckle up and prepare yourself for a ride that you may never forget.
The Water Signs
Cancer, Scorpio, Pisces

Thanksgiving week looks like it's going to be a lot of fun, even if you're busy. The focus suggests you're looking for a philosophy that gives you a chance to experiment with an uplifting and expansive way of life. Career opportunities are there for the taking. The Sun joins Mercury and Venus in Sagittarius, so you're more willing to take risks and more likely to succeed. Take a leap of faith. It may be the best thing you ever did. Money, resources, and income are improving, especially as Jupiter blesses you with many excellent opportunities. However, someone you meet may have a hidden agenda. You need to be careful. Don't challenge this person directly. Don't be too concerned about getting your own way in a matter. Go with the flow. Watch out for Mercury retrograde, but don't sweat the small stuff. Be patient if things don't go according to plan. You may experience delays with money reaching your account or issues with purchases. But if you keep receipts, bills, and invoices as proof, you'll be fine. Mars aspecting Pluto can strike a rather heavy note, especially on Wednesday. You just to be need to be patient. During this aspect, a social event may bring you face to face with someone very determined. Stand your ground. The Solar Eclipse on the 26th will help you over the next few months, Fire Signs.

Your Love Week—Water Signs Thanksgiving week brings love to a boil, or does it? You should attract plenty of attention if you're in a position of leadership on Thursday night, Friday and Saturday. The adventurous Sagittarius Moon puts you in the spotlight while you're taking care of business. It's your turn to take the initiative to create relationship magic. You may feel carefree about spending your money and expending your energy with the Moon in outgoing Sagittarius. It's appropriate to take some risks now and invest more in yourself. Of course, going too far can be costly, but if you stretch your boundaries you will create more opportunities for romantic encounters. However, if a situation doesn't turn out as you expect, don't let your disappointment discourage you from continuing to take chances on love. It may be time to be a little risky, but you're better off pushing the limits than playing it safe in your pursuit of love. Expect things to shift in matters of the heart when loving Venus enters loyal Capricorn on Saturday. However, even this orderly sign cannot keep surprises from shaking up relationships. Venus, the planet of love, forms a stressful square with unruly Uranus to wake up and electrify your connections with others. Feelings and plans can change in an instant; exercising your flexibility is essential to managing this electric, chaotic energy without panicking. Keep your sense of humor intact, as laughter is the best way to relax the tension in the air.
The Earth Signs
Taurus, Virgo, and Capricorn
Your spiritual zone is in focus, so life at the moment is very much an inside job. Your compassionate and charitable side will come to the fore during this Thanksgiving week. You think of others and want to help. You feel like taking a number of financial and love risks. Life becomes more fun and easygoing as the Holiday Season opens, apart from the fact that you have great determination to achieve a specific goal. You may even be obsessed by it, which detracts from the spirit of lightheartedness around you. Don't sign agreements that involve major amounts of money at this time, Earth Signs. Mercury turning retrograde could cause delays and confusion. Mercury suggests this isn't the best time to buy or sell your house. Listening to your intuition is especially lucky. You may even get a windfall. The Solar Eclipse on the 26th makes this a great time to explore transformational philosophies regarding wealth, success, and sex. Also this week, Mars trines Pluto, so you may get obsessed with a love relationship or creative idea. Your determination to get what you want is supreme, but don't go overboard and spoil a good thing. Take it easy and go with the flow. Thanksgiving Day, family life is in focus with lots of fun things going on. This powerful aspect between Mars and Pluto makes you very determined to get what you want, whatever the price—just make sure it's worth paying. Venus aspects Jupiter on Sunday and romance is definitely in the cards for you, Earth Signs.

Your Love Week—Earth Signs: Speaking frankly may rock your relationship boat this weekend, but withholding important feelings could be even worse. The outspoken Sagittarius Moon on Thursday night, Friday and Saturday, stirs up thoughts that you may not be able to keep to yourself. Additionally, your romantic ruling planet Venus enters Capricorn on Saturday, gently reminding you that honesty is the best policy. Wait for the appropriate moment and then deliver your message with kindness for the best possible outcome. Messages are wildly mixed this weekend because the love planet Venus moves into Capricorn, which usually makes you more captivating to others, Earth Signs. However, radical Uranus' stressful square to sensual Venus springs surprises that could knock your plans for a loop with a sudden change of heart. However, if you're willing to play in new and unfamiliar ways, you could have a shockingly good time.