---
Along with a New Moon this week, we have an assortment of alignments that effect relationships, a judgment call that could be problematic, and a Stargazing warning of what may be ahead.

There are two small, but potentially bright, meteor showers that may brighten your week: the Taurids, strongest on the 12th and the Leonids, which are strongest on the 17th. They are best seen in the very early morning in constellations Taurus and Leo.

Just after midnight on Monday, Venus aligns with Jupiter in Scorpio. This lucky combination is not really in a gambling sign however I suggest you buy a lottery ticket; remember you only need one. Scorpio supports that which you are passionate about, so doing something purely for the money doesn't really work. Love becomes a sticky topic with this line up. Be on the watch for possessive behavior and jealousy.
Later on the 13th we have a mercury-Neptune square that could cause a problem with medication, drugs, and/or your judgment. It can be easy to fool yourself – or see things that aren't really there. Don't make mountains out of molehills.
On Thursday morning, pay attention to your dreams as Neptune is activated in a very nice way. In addition to prophetic dreams, Wednesday and Thursday support sharing your vision and fantasies with your partner. It's time for romance, fantasy and intuitive thinking. Perhaps you are wanting to write that novel? Now is the time to begin. Also – you may be working out some relationship issues from the past. (Think about whatever was going on just before the August full solar eclipse.)

The Scorpio New Moon is on November 18th and can be your best friend. If you want to change your life and transform your energy into positive areas, the timing is perfect to throw out the old and bring in the new.
You can call out your detective or researcher now. Uncover hidden patterns to discover some deeper understanding. Also think twice before believing fake news or conspiracy theories. Scorpio helps you go to deeper meaning and vulnerable depths to take your relationships to a more intimate level. It also helps you release and heal old emotional wounds so they do not interfere with you.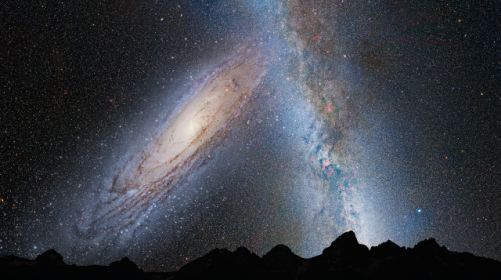 Be aware that responsible Saturn is currently aligned with the center of the Milky Way Galaxy. The Galactic Center holds a black hole that was very important to ancient Mayan and other cultures. Although it is difficult to give an exact interpretation of this alignment (which occurs only once every 28 years, last time early 1991), you can say that you are aligning with a larger, galactic responsibility. Accessing the Galactic Center helps you step back to get an expanded view of what is going on in your life and the world.
On Sunday the 19th a Mars-Pluto square warns you that whatever new beginnings you're ready to take on may involve some risks, so proceed with caution and awareness.
Several planets will be touching this sensitive point in the next month. Lastly, there is a forceful combination between Mars and Pluto. On the negative level, avoid angry, controlling or obsessive people and don't walk alone on the bad side of town. Positively, take action to transform your life and improve balance between your personal needs and your responsibilities out in the world. Be ambitious, show your talents, but do not manipulate or steam roller over others. It just doesn't work and can make some formidable enemies.