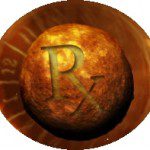 Week of Nov. 5th  – Nov. 11th, 2012
WEEKLY UPDATE
This week, conversations wander off track, information is easily lost or delayed and understanding requires patience and extra attention. Communicative Mercury turns retrograde on Tuesday, starting a three-week reversal period when confusion is prevalent and complications are more common. However, this is a favorable period for tying up loose ends and reconnecting with people from the past. A loving Venus-Jupiter trine on Friday starts the weekend off on a delightful note, but overindulgence is likely if limits are not established. Watch that sweet tooth!

Mercury retrogrades Tuesday for three weeks, effecting Election results! A recount is certain, and we may not know who the next president us until sometime in December.
The Air Signs
Gemini, Libra, Aquarius
Relationships and communications, especially at work, may not be on equal ground. Others may try to drag you into their cynical view, but don't fall for it. With Saturn on the prowl, you might need to tread a fine line between good stress and stress that is causing ill health. Your determination and perspective regarding your career and major goals are obvious. However, if you try to impose your views on others or encounter others who do the same, you might arouse antagonism. Despite your very full-on approach to success, it helps to keep an open mind regarding differences, especially at election time. Any social plans you make this week may need to be straightened out before you're ready to go ahead. Mercury turns retrograde on Tuesday. Be extra careful when negotiating or talking about sensitive issues. It could be easy to get the wrong end of the stick. Also, with Mercury retrograde, be extra careful when signing important documents or reaching agreements. As Venus aspects Jupiter on Friday, expect a pleasant surprise that could expand your horizons and give you a lot to be hopeful about. A domestic situation shows improvement, and supportive friends mean a lot. Your social life is buzzing this weekend, and you may have high hopes of a new romance or special friendship. When you step outside your comfort zone, you can achieve either. Keep your expectations realistic. Whatever you do, do it for fun.
Your Love Week—Air Sig

ns: Mixing and mingling outside of your usual social circles is especially appealing this week. Yet even the warm and loving feelings may falter with tense lunar aspects to disruptive Uranus and provocative Pluto. Your need freedom and adventure is running strong Air Signs, increasing the likelihood that you won't follow anyone else's rules. However, the planet Mercury's backward turn on Tuesday sets up three weeks of complicated conversations that can derail a relationship. Slow down your thinking and stop talking to avoid misstatements that undermine your credibility. The first thought that comes to mind doesn't always have to be shared. In fact, exploring other forms of self-expression could turn out to be more fun. Love is in the air with the romantic Venus-Jupiter trine on Friday encouraging you to pursue your heart's desires, but keeping calm may not be so easy as harsh lunar connections with volatile Uranus and suspicious Pluto get the weekend off to a rocky start. Addressing sudden crises immediately and handling intense emotions gracefully will make the rest of the weekend more pleasant. The Libra Moon on Saturday tends to cast you in an irresistible light, Air Signs. The creative diplomacy and social graces that you value are generally more in evidence during this transit. Demonstrating a little flexibility along with the willingness to compromise will go a long way toward helping to keep the peace.
The Fire Signs
Aries, Leo, Sagittarius
This week is a good time to exploit your talent for handling money, Fire Signs. You have a knack for tapping into your intuition and making use of hidden talents and resources – yours as well as others'. Take a chance. You never know what you might achieve. Keeping your spirits high amid possible stress on the home front may have to do with the ongoing support from a friend or partner. The weather has kept everyone on edge and stressed out recently, with more storms to come, Despite being under pressure in terms of family and private issues, you may desire to have fun as well. Mars in Sagittarius suggests that competitive sport could help you channel excess energy and powerful emotions. Getting involved in amateur dramatics might do the same. Social outings continue to be fun. You seem to be kick-starting some great events. Mercury turns retrograde on Tuesday, so don't always believe everything you say since your perception could be skewed. This influence is excellent for bouncing ideas off a wise friend, and it's good for writing, especially comedy! This weekend, the potential for romance looks very hot, but with Mercury retrograde, don't send mixed signals. A new relationship is spotlighted. Although it looks like fun, you might need to give some constructive thought to where it's headed. And with this weekend Libra Moon's special influence you could meet someone new. Remember, Mercury is retrograde for the next three weeks, so if you have travel plans, check your tickets, passport, and hotel bookings just in case.

Your Love Week—Fire Signs: Big talk and big ideas can get you into big trouble if you're not careful about what you say and believe this week, Fire Signs. Social plans may take an unexpected turn as verbal Mercury goes retrograde. Promises might be difficult to keep without making adjustments to your high expectations. Social plans may take an unexpected turn this week as verbal Mercury goes retrograde. Promises might be difficult to keep without making adjustments to your high expectations. Messenger Mercury is turning backward on Tuesday, which tends to complicate conversations and dilute details. Hopeful statements that aren't backed up with facts can undermine trust in relationships. You are allowed to change your mind after reviewing matters, so don't needlessly hold on to ideas that are no longer realistic. Relationships require special care this weekend with the harmony-loving Libra Moon on Saturday morning. This lunar alignment inspires you to connect with someone special, but surprises, uncertainty and suspicion may come along for the ride. Facing difficult emotional issues that you would prefer to avoid, isn't particularly pleasant, yet can open the way to a more personally fulfilling future. Speaking from the heart is recommended, even if it's a little embarrassing at times. If you are feeling nostalgic or lonely, looking up an old lover can revive dormant feelings and might get you revved up to pursue love with a renewed sense of enthusiasm. Compromise and cooperation clear the path for love to flourish.
The Water Signs
Cancer, Scorpio, and Pisces
This week if invitations aren't reaching you, get on the phone and put some dates on the calendar. Your home life could be frustrating after Hurricane Sandy, and your social life certainly could use a kick-start, since it doesn't seem to offer much escape from your troubles. Contact with enthusiastic people who share your passions and goals is possible. If a competitive situation comes up, you can be a winner as long as you're willing to include others in your success. However, despite your best intentions you could end up in a clash with a loved one. Being forthright now may help to tone down your independent streak. Watch out for Mercury retrograde on Tuesday, especially if you have job interviews or important meetings. You might need to be very flexible concerning the results. Don't worry, because delays could mean things turn out in your favor later. Social trends are active, and remember, the more you give the more you get. With Mercury retrograding on Tuesday, it is imperative to back up your hard drive and be careful with important papers. News on the romance front may not be the best. Spend time with someone you know and trust. Strangely enough, you'll find comfort in domestic chores and the little things of life. Besides all this, there's a very pleasant influence suggesting that you should pay attention to your intuition. You could increase your income or perhaps get a windfall if you do. On the weekend, entertaining at home brings positive rewards.

Your Love Week—Water Signs: Promises made to a partner may need to be reconsidered this week. Let dreams of blissful love warm your heart and raise your hopes for renewal of bonds. Rational Mercury's backward turn on Tuesday can bring professional complications that cut into your personal time. Managing your responsibilities well is key to finding some space to relax and be with family and friends. Mercury turning backward on Tuesday initiates three weeks of review and re-evaluation in partnerships. Don't let pride stop you from reopening discussions in key areas. If you're single, you might consider trying to reconnect with someone from the past or giving a disappointing social activity a second chance. Timing is everything, especially when it comes to love. Neptune begins moving forward this weekend, inspiring compassion, creativity and soulful connections The peace-seeking Libra Moon on Saturday increases your intense need for privacy on the weekend. Avoid busy places if you're looking for a quiet time with one special person. Getting out in nature where the pace is slower should match your sensitive mood. Make sure that you get a break to be alone with your thoughts. There's a lot going on in your mind that you need to figure out before sharing it with someone else, Water Signs.
The Earth Signs
Taurus, Virgo, and Capricorn
This week it might be easier and more advantageous to let someone else take the reins, Earth Signs, although this is very difficult for you to allow. However, it's essential that you stay in touch with yourself and not compromise your integrity. Being practical and down to earth should give you a distinct advantage when confronted with confusing situations. It also helps to take a logical approach when creating your daily to-do list. If jealousy is part of the scene this week, it won't do you any good to dwell on it. Invite a pal out for lunch and share your secret. You might feel much better as result. Take care of health issues, and make sure you feed your brain and nervous system. You seem to be involved in a lot of intense mental work that looks set to continue for some time. The right nutrition should help you stay on track. With Mercury retrograding on Tuesday, give yourself at least twenty-four hours before signing anything important, especially if it has to do with your finances. Be careful when signing papers. Take your time and read the fine print. Spontaneous decisions may be the wrong ones, especially if you're in a hurry to make them. One issue you might be dealing with may concern deception. Someone may be trying to bend the truth. An associate or companion could confront you in a challenging way. Don't take anything at face value. Life at home seems fun and very entertaining. Over the weekend relax and recharge your batteries. Make time for yourself as well.

Your Love Week—Earth Signs: Mercury turns retrograde on Tuesday, beginning a three-week reversal period. This is a perfect time to make emotional repairs at home if you live with your partner or to update some of your beliefs from the past that may be keeping love at bay. Plan ahead so you can take some time off to play on Thursday and Friday, as the cosmic potential promises loads of deliciousness in your personal life. The earthy Virgo Moon puts you in a more expressive mood. But what really makes this a special time for love is the harmonious trine between lucky Jupiter and the amorous planet Venus. Give to others generously and you're very likely to be rewarded with approval, affection and a renewed sense of joy. Honesty is your ally but expressing it with tenderness and compassion allows the powerful magic. Stretching social boundaries by visiting different kinds of places and connecting with unusual people can be especially exciting. Flirty Venus' harmonious hookup with lucky Jupiter adds an extra dose of joyous enthusiasm. Demonstrating authentic generosity is the key to unlocking this potential treasure trove of pleasure. to happen.