---
Like the thriller Scandal on ABC TV, the Sagittarian New Moon on Tuesday, November 29th, is connected, and not in a good way, to the planet Neptune, which can represent illusions, deceit, and lies. With Neptune squaring the New Moon, this week can be a time when immoral or disreputable acts about people in high places will be in the news. We know that everyone loves to "dish dirt," but make sure it's not about you.
The New Moon at eight degrees Sagittarius is definitely a signal that we are ready for a party. It's time to expand your philosophy and belief system to allow more flexibility into your life. Sagittarius is a generous helper, but you must set your intent by taking a constructive action. The fire element is very strong now through enthusiastic Sagittarius and pioneering Aries. It's time to end that which is not working for you or bringing you joy. Be passionate about what you are doing or drop it and put it behind you!
There is also an abundance of the "mutable" signs in Sagittarius and Pisces. Mutable means that you are willing to flow with the energies and adapt. It also requires you to see the relationship between things, be it the higher purpose of world events that are sometimes difficult to understand, or the relationship between action and reaction. This New Moon also presents you with a challenge to your changing values. The sign of Sagittarius stimulates you to reach out and open to new and bigger possibilities. Yet you must release that which you have outgrown.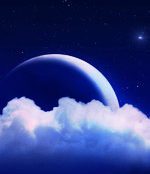 This is the New Moon where you bring forth your optimism, trust your connection to Spirit, and take the high road in your dealings with people.
November ends with the Sun in a challenging square aspect to Neptune. The Sun is high energy, wanting to go on a hike in the great outdoors during its annual Sagittarius transit. Neptune wants to kick back and meditate or watch a movie. It can also represent having the energy to right a wrong, or change your mind regarding a previous decision.
December arrives on Thursday. Overall, December looks like a calm month, especially when you compare it to earlier this year. Mars is in friendly Aquarius the first half of the month to support pre-holiday parties such as work or social groups. On the 19th, the warrior moves into gentle Pisces until late January. This gives a softer tone to the end of the year. The only bump in the road is Mercury retrograde December19-January 8 in Capricorn and Sagittarius. So do double check travel plans at the end of the year.
This could signal a change in the election results based on the Electoral College on the 20th. Expect some surprising changes. How about a Republican President and Democrat Vice-President. Surprise!  Pence and Kane-lol.