STARGAZING – May 8th through May 14th, 2023 
This week brings the intense quality of energy from the Scorpio Full Moon Lunar Eclipse last Friday. It's about longing and the lust for life when Venus is in tension with Neptune and about courageous action and authentic leadership when Jupiter and Pluto square toward the end of the month.
Monday kicks off a continuing of suspicious, devious vibes, but luckily Tuesday brings us back to logical thinking, confidence, and stronger self-esteem.
The Sun exactly aligns with revolutionary Uranus on Tuesday, May 9th. This has been building up since last Friday's lunar eclipse. Step out of your comfort zone and meet new people, try a different restaurant, or just do something different.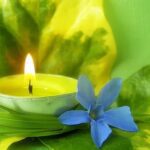 Wednesday  is filled with positive energy, making it a perfect time to work with creative visualization. However, it may be a bit difficult to put your plan into practice, due to lack of energy.  Don't force yourself. Let your imagination stream out into the universe and bring you back the solutions that you can work with at a later time, perhaps after Mercury turns direct next week.
Friday, May 12th has pleasant communications aspects between planets, but could start off with some feelings of anxiety and uncertainties in the workplace, However, by evening some loving vibes make it a perfect time for dating, romancing, and socializing.
Because Venus is in Cancer and Saturn and Neptune are in Pisces, this weekend is infused with romance. Singles could meet a new suitor that could turn into a strong, stable relationship.
If you're single, Saturday is a bright Stargazing day for matching up with someone. You will have the inner capacity and wisdom to find a partner who is kind, gentle, and most of all, reliable. Those of you who are already together could take a step up to the next level, or renew your vows. This is a perfect time to focus on your creativity and love.
Because Mercury ends his retrograde cycle on Sunday, the 14th, talk about future projects without committing yourself to the details right away. Mercury is ending his retrograde cycle(since April 21st) and that helps you get moving again, but remember that there is a "shadow period" that continues to need adaptability until the messenger moves into new degrees of Taurus on June 1st.
How have your values, desires, and priorities changed since Mercury first entered the pre-retrograde shadow on April 6th? Well, the fog and confusion are clearing, promising a warm and cheerful Mother's Day for everyone.