---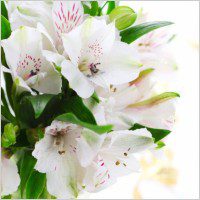 May opened gently with a significant weather change, We went from 40 degrees to 90 degrees within days. Let's hope the chill is off. This week promises to pick up the pace. The Moon moves through Aquarius from Sunday through dinnertime Wednesday, and things could get tricky. This energy is good for casual friendships or those activities where you know people only by their first name.

Monday brings challenges to how you think and communicate. Mercury squares Pluto quite early on Monday morning, and this could manifest as nothing more than disjointed dreams. Remember, Pluto represents secrets and possible deceit. There could be secretive conversations and manipulation involved. Then Venus squares Neptune in the late afternoon. This energy brings up the possibility of deceit and illusions in social and financial matters. Avoid assuming that you and someone else are on the same page; instead take the time to clarify. Monday afternoon is not a good time to have relationship conversations or discussions about money.
By Tuesday evening, the Sun is opposite Jupiter to give you the larger perspective on who you are, but it can also have you wondering if you are taking on too much! This energy brings a struggle to pull off something big. The obstacles in achieving this are over-enthusiasm, too much pride or ego, and trying to get far beyond your reach.
The saving grace is that Friday afternoon has the Sun making harmony with Pluto. This brings in a positive change to help bring your desires into physical manifestation. If you have been wanted to let go of something, someone, or some belief/behavior, this is a good day for it. The moon is in Aries on Friday and Saturday, so avoid impatience.
Saturday morning has the type of challenge where your brain wants to get busy with your "to do" list, but your body doesn't want to keep up. It gets easier as the day goes on.
Sunday is Mother's Day and brings a quick Mercury Uranus harmony that strengthens your intuition but can make you feel a bit nervous and jittery. Watch your coffee and alcohol intake. The energy slows down in the evening as Mercury moves into Taurus, puts on the breaks and moves over to the slow lane for the next two weeks. Instead of using words to convince or make your point, you may have to use a hands on approach or video.
Enjoy this active week as we all prepare for Uranus to dart into Taurus next Tuesday.