---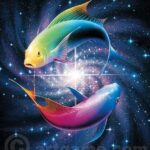 May opens with a gentle, but rainy, Pisces moon working in harmony with the fish's ruling planet, Neptune. Meditation, spiritual activities, reading your tarot cards, and perhaps driving in the soft rain are favored Sunday. This dreamy energy is especially strong during the morning hours, so be sure to journal your dreams.
Remember, five planets are retrograde at this time, including Mercury. Although you could realize some extra funds, it's usually a one-time thing with these energies. While you may feel energetic and sociable, your mental disposition might not be that sound. Due to wavered decision-making ability, you could end up forming wrong judgments that could hinder your progress or hurt others. Any major decisions, purchases, and changes would best be avoided this month. You could however seek advice specifically from siblings or close friends/advisors, and they are likely to be supportive. Allow yourself to slow down and rest, as any life-defining changes need to be withheld for now. You can, however observe positive changes beginning once Jupiter turns direct next week.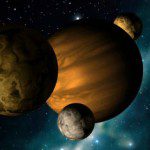 With two earth trines on tap with the Taurus (money/beauty) this week, the economic forecast looks expansive and abundant. One reason for this is that the Sun trines Jupiter on Tuesday, and repeats the same move with power-monger Pluto on Saturday, May 7th. This is also Kentucky Derby Day, so everyone, place your bets. After all, we have Creator and Mor Spirit on the list. Hey, you never know.
Beginning early Wednesday, but effective all week, Jupiter is in a harmonious trine relationship to the Sun. This is an optimistic and enthusiastic combination that helps you take a conservative risk on yourself to open to something larger in your life. Because Mars and Mercury continue to be retrograde, understand that the path to expansion will start in a jerky way, like the first time you learned to drive a clutch. But, it is definitely time to give yourself more- more of whatever you decide you want and are willing to put effort into it. With the moon in courageous Aries on Tuesday and Wednesday, you have to do something fresh as the "same old stuff" just will not do. Exercise helps, too. If you celebrate.

On Cinco de Mayo, best to go easy on the sensual pleasures as it is kind of day when you can eat or drink too much, causing bloating, weight gain, and indigestion.
The Taurus New Moon is on Friday the 6th and is in harmony with expansive Jupiter emphasizing the earth element signs Taurus and Virgo. This energy underscores the same theme of luck and power, by creating another trine to Jupiter that adds energy to new beginnings in your world with what you value.

Both of these signs, as well as Capricorn, like to see tangible results for their efforts, so accomplish something you can point to and feel good about, like finishing putting in your garden, or clearing off the patio for summer. Taurus likes to create something of long-term value and Virgo likes things to be clean and efficient. Mercury, still retrograde until the 22nd, makes harmony with the spiritual destiny North Node. There is help available in planning your next step to bring a higher service out into the world. However, it is important to include flexibility and adaptability in your plan.
The Moon moves into talkative Gemini on Saturday. Get a lot of quick projects and conversations taken care of, avoiding projects or people that require deep focus and attention. Wake up early and transform something, be it you or a home project.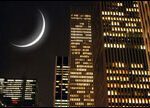 This New Moon is another one of the Supermoon's making the first part of this next week a great time to kick start new projects, relationships and business ventures. Saturday evening, May 7th, is not a good time to push your agenda. It is a good evening to drift off into fantasy-land, perhaps through a movie.
Mother's day on Sunday, May 8th could be a little tricky, because the Gemini Moon is caught in a nasty cross-fire between Saturn, Jupiter, and Neptune that can start those family skeletons to shake, rattle, and roll. The good news is that this "let's have it out" energy lasts for only one day, however, it happens to land on Mother's Day. Prepare yourself, clear the air, then bless whatever comes. At least the truth came out.
It is difficult to have clear vision about moving forward when other planets are moving retrograde. Relationship planets Mars and Venus are in an uncomfortable relationship to each other right now. Don't allow yourself to get drawn into ego spats. Be adaptable in all types of relationships and create workable solutions rather than seeking a perfect fix, or having everything your way. The dinnertime hours support conversations about your emotional needs.