The last week of May as we enter June of 2018 is a week to enjoy.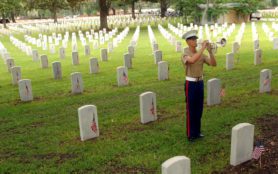 The USA Memorial Day holiday celebrated on May 28th is generally uneventful this year. The social and conversation pace is stronger in the evening if you're enjoying a party.
May's Full Moon brings an active an dynamic energy. This Full Moon is on Tuesday, May 29 at 9 degrees Sagittarius. Sagittarius must speak higher truth without the need of approval from others. Gemini must translate that higher truth into a language that all can understand.
This is a restless full moon that wants to share ideas, take/teach a class, or go somewhere fun. It has the Sagittarian LUCK on it's side and is a time to finish projects, put the final touches on a long-term project or idea as well as to bring relationships to their natural completion.
Communications planet Mercury helps by moving into Gemini for the next three weeks. Although this is great for sharing ideas, don't believe everything you hear. Neptune is active and can bring illusions to your truth. For the next two weeks Mercury sweetens the pot of Luck or Gold and communications will be easy, witty, with a flirtatious air.
Assertive Mars continues its path from last week to open you up to new ways of looking at your world. Be aware that your thoughts that are really illusions will burst under this energy, and rigid thinking people and groups do not like to have their illusions burst. May ends under a Capricorn moon. Get practical and get to work.

Fortunately, diplomatic Venus is moving into harmony with high integrity Jupiter now, exact on Friday, June 1st, so buy one lottery ticket under this lucky combination! Friday is complicated in a good way. The Moon is in Capricorn to help you tend to practical business. But on Friday morning, mental Mercury makes harmony with ambitious Mars, and sensual Venus makes harmony with expansive Jupiter. Part of you wants to play and part wants to get things done. Find a healthy balance. An easy exercise workout in the morning would help settle you down. Keep communications light.
Pay attention to your dreams early on Saturday morning as loving Venus makes harmony with the planet of dreams, Neptune. Venus makes a watery trine to Jupiter and then later with Neptune. These two trines are very romantic and also perfect for spiritual activities.
Shopping on Saturday is not suggested. The Moon is in its quiet void-of-course phase, and that is when you should do simple tasks like laundry or working in your garden-not initiating important new actions.
Sunday, June 3rd, brings in another harmonious trine as the Gemini Sun trines the Aquarian Moon, creating a relaxed, harmonious day, especially with group activities. It's a great day for a picnic, outside bar-b-que, or evening dinner party.