This week brings in two tricky planet alignments that could be important turning points in your life. Mercury, now in Gemini, starts things off mid-week as it clashes with Neptune and Jupiter, causing a T square of action.
The Moon is in gentle Pisces on Sunday and for the USA Memorial Day holiday on Monday. This is a great time to be at the shore or near a lake. Sit by a watery place, meditate, and daydream the days away. Visualize your future and begin the energy of making your dreams come true. We actualize what we visualize. The Moon moves into energetic Aries on Tuesday.
Quick paced Mercury makes some challenges on Wednesday and Thursday. This combative energy could take you off your path and you may not even know it! Remember Jupiter can ignore the bad and exaggerate the good. Be sure to allow space between meetings or activities in case things don't go quite as planned.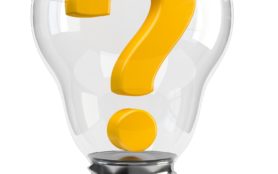 However, it may just be mental overload and your brain wants to shut down for awhile. It isn't all negative, since harmonizing Venus is in play on Thursday and Friday, providing a bit of a buffer zone for too much thinking. This brings you the time to focus on a reality check before you do or say anything!
There is a bit of a mixture of contradictory energies In June. Mars is in nurturing Cancer all month, and mental Mercury moves through emotional Cancer June 4th -26th. Mars and Mercury are not overly comfortable in emotional signs, so find a way to deal with emotional needs this month. At the same time relationship planet Venus moves through multi-tasking Gemini from June 4th to July 3rd.
The easy way to talk about this is to ask you to get your head and heart working together. The other way to explain it is that your emotions want an easy month and your intellect is too busy to slow down. On the esoteric level, Venus in Gemini has a lot to do with healing and bringing greater beauty into the world. Because this is also the month before July eclipses, expect emotions to be coming strongly to the surface.
Saturday is a relatively quiet day with nice lunar relationships all day. The Moon in Taurus likes to accomplish something tangible and then get a reward for the effort. The Moon enters the quiet void-of-course phase Saturday afternoon, so it is best to be finished with outer world activities or important actions or purchases before then. Don't purchase any big ticked items or sign important contracts.
Sunday, June 2ndbrings a quick-paced Gemini Moon. Avoid people and activities that try to bog you down now, as it is time to keep on the move towards your goals. Venus makes harmony with Pluto on Sunday evening, so you can have those deep conversations about relationships and/or finances.
Be on guard if you begin a new relationship over this trine time, as this is a passionate, earthy trine. There may be something about it that results in a long-term impact, based on Pluto, even of the relationship doesn't last. This attraction impact could extend beyond the norm, perhaps into your future lifetimes.