---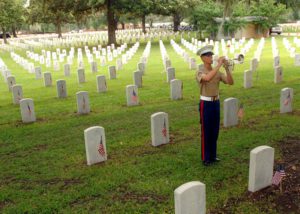 This week's cosmic events are going to be challenging! This might turn out to be a most difficult week, especially for the mutable signs. Ongoing mental frustration and disruptive shifts in matters of love and money may surface, but don't be discouraged. It's time to release and let go of anything that is no longer important in your life. With Mercury retrograde, you will need to review, revise, and renew. Like an exquisite phoenix rising from its own ashes, difficult events and life experiences can ultimately leave you stronger, more determined, and richer in perspective.
Although the outlook for this week brings some choppy seas, there is also a meet-up between the Sun, Memorial Day in the US, and is home to a disturbing Mars/Neptune square. Knowing what to avoid and where to invest your energy is key, and Mercury is in Gemini, to help you navigate the storms. The voyage begins on Monday. Life knocks us all down sometimes, but what matters is how you react and get back up.
There are two astrological bumps on Monday. The morning bump asks "is this love or friendship?" Or, do I value comfort or freedom more? The afternoon bump asks if you want to accomplish one more project or just to take a nap. The rest of the week is quick and filled with numerous short conversations.
Also, Venus will square off with Uranus prompting an unexpected but radical shift in a romantic or financial matter. Making it worse is the fact that Mars is also squaring Neptune, leaving you feeling incapable of doing anything about it. This might feel a lot like being hit by lightning one minute and then drowning the next. Go with the flow as much as you can and above all, be gentle with yourself.
Although this energy is somewhat softened by the mutable signs of Pisces/Gemini, the signal is that dangerous or difficult people that were previously hidden are liable to show up again in your life, quite suddenly and unexpected. Closing your eyes to these problems will not only lower your energy and self-confidence, but have a negative effect on your ability to act and respond. The best strategy is to weed out any feelings of superiority, illusions, and unrealistic expectations. Just be truthful with yourself as well as compassionate with others.
A new field of interest is likely to require much of your concentration for the next several days. You may need quite a bit of extra sleep this week in order to tap into your creativity and dream. You could be studying a new spiritual discipline, or perhaps an intellectual problem such as the workings of the Universe – or both. Your mind is especially sharp right now, and so this is a good time to begin a new course of study. The only caution: take occasional breaks so as to avoid a sore back and eyestrain. A coded message from your unconscious dreams can contain some valuable information to help you solve that which you cannot figure out in your waking state, because of stress.
Social conversations and interactions that require diplomacy are strong on Wednesday. Mercury, will conjunct Mars and on Friday will square Neptune. You need to be careful about safety of home as well as your car and conveyances during this time. Extended family related issues could also crop up so be careful on that account. Competition could rise against you so be careful. There are possibilities of purchase or sale of a property or a move.
Then, on Saturday, May 30th, the Sun will conjunct Mercury. This could be an opportunity to review important communication matters that you were confused about a couple of weeks ago. You can make things right, but first you'll have to deal with the accompanying mental frustration. This double shot of energy from the sign of the Twins is a highly objective energy that can help you find your way out of the Neptunian fog. Don't initiate any new communication-related endeavors this week. Instead, make sure you focus on tying up loose ends from existing ones.
Saturday the 30th also marks the halfway point in the Mercury retrograde cycle. In the coming weeks, you need to change your focus towards future projects. But as with all Mercury retrograde cycles, stay flexible and do not carve your ideas into stone. The Scorpio Moon on Saturday helps you focus on projects that require disciplined effort and research.
The month ends with your hitting the snooze button (if you even set your alarm) on Sunday morning. The Sun squares Neptune to produce mixed and changing motivation in the morning and it's trouble time again. Although it will blue the line again between the imaginary and the real, this conflict may reveal that things are not as bad (or as good) as they looked. Your intuition and gut feeling reaction combined with the twins (Gemini's) logic are the tools you'll need to deal with Neptune's potential trickery, escapism, and/or fantasy.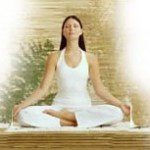 Sunday levels out as the day progresses. Again, your vitality won't be as strong as you'd like. The good news is that it's a great aspect for pursuing anything spiritual or imaginative, so meditate, meditate, meditate. Even better, schedule a spa day for yourself and just "zone out." Soul nourishing activities are called for. Honor it and be good to yourself.