Mar's entry into Leo on May 20th was the beginning of a lot of repeating, disharmonious, fixed sign energies. This energy lasts through mid-July and puts the authority groups and top down governments against the individual.
This authority will be worldwide and comes from both a charismatic leader as well as decentralized mobs. This can be very dangerous for the peaceful people to navigate. Best to plan to stay close to home for the next few weeks.
This energy will raise its ugly head and become evident on Tuesday and Wednesday, when the collective mind takes hold and fights to take control, leading to lockdowns by leaders and rebellion by renegades.
On Tuesday, Mars in Leo squares Jupiter in Taurus. Arguments and disputes lingering over from last week could erupt into major chaos/ Keep your passions well controlled.  It's best to opt out of all the confusion because you don't need to deal with these difficult, forceful, and dangerous situations.

Luckily, the end of the week brings in some very positive vibes. Thursday night into Friday morning, May 25th 26th has a very social connection between gentle Venus and friendly Uranus, However, the moon is in its quiet void-of-course phase all day Friday, until  mid-evening. Friday night brings in possible unexpected romance, so keep your eyes open.
This is not a time for initiating important new actions or important purchases, but do take advantage of the fun and social experiences.
Sleep in Sunday morning May 28th as there is a challenging aspect between the Sun and Saturn. That is an "I'm tired" combination, so don't get discouraged if all you want to do is laze around, read a book or just chat on the phone with your friends.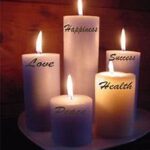 The harmonious trine in the air element can be viewed positively in these days marked by power struggles. Some things now begin to succeed with a certain ease, and there is a willingness to communicate.
The square of the Sun and Saturn on Sunday, May 28th is somewhat ambiguous. There may be the emphatic talk of responsibility now, but the mood is tense, and people may try to hide their true intentions.
Remember:  For this week, true inner peace comes from going your own way instead of trying to win the war.