On Monday, May 1st Pluto begins its phase of retrograde, which lasts until October 11th.  It moves back into Capricorn on June 11th and will not re-enter Aquarius until January 2024. Now is the time to work through the issues it has brought up for you in recent weeks, with its first brief visit to Aquarius.
Globally, these issues include the severe upheavals in banking and finance and the many mass protests and strikes in some countries around the world.
Pluto in Aquarius calls for redefining the relationships between individuals and the collective and challenges with authoritarian power structures.

The planet of death and rebirth will move backwards out of its temporary dip into idealistic Aquarius in June to finish the job it needs to while in the last degrees of Capricorn. Think about what you are ready to complete and release since Pluto first moved into Capricorn in 2008.
May 1st also represents the halfway point of Mercury retrograde (April 21-May 14). This is an indicator that it is time to put energy into future projects, but do allow wiggle room for changes that are inevitable after the messenger planet moves out of the retrograde shadow in early June.
The work week is likely to be filled with confusion, anxiety, tension and lots of shifting energy. But will improve dramatically by the weekend, just in time for the annual Kentucky Derby,
Try to be a tower of strength through the week  by staying detached from any of the drama. This will not be easy because Mercury is still retrograde and there are also some clouds present from several disharmonious aspects with Neptune.
On the fifth of May we will experience an intense quality of energy from the Scorpio Full Moon along with a Lunar Eclipse. It's about longing, the lust for life, because Venus is in tension with Neptune; and about courageous action and authentic authority when Jupiter and Pluto square toward the end of the month.
The Scorpio Full Moon on May 5th is in loose opposition to Uranus and brings a lunar eclipse. Be prepared for a few choppy days and try to ride the waves rather than brace against them. Some could feel that it's all or nothing now. Developments these days bring many surprises, some of them unexpectedly creative.
Emotion beats out logic, making it easy to be manipulated by people who only have their own interests in mind. Luckily, Venus is making some loving aspects, so seek advice from people who you know have your back.
With Venus in enterprising Gemini squaring dreamy Neptune in Pisces, the yearning for intensity and adventure is deep and powerful and a lust for life could tempt some to embark on one. Be bold because a new love or project could now initiate a profound process of travel and change.
On May 7th, Venus enters Cancer, bringing greater sensitivity and deeper emotions. With the conjunction of the Sun and Uranus in May, a great deal of restlessness and impatience comes into play and one could feel a bit thin-skinned now.
Shared love challenges unconditional love. Like the flower buds, illusions are bursting, particularly around love and money. This is not bad, nor does it have to be a difficult planetary combination; clarity is a good thing. It will also be present at the lunar eclipse. At the same time, Venus makes a minor harmony to generous Jupiter. Take the high road in all types of relationships and be sure to communicate clearly since Mercury continues to be retrograde.
Friday May 5th brings a Full Moon lunar eclipse. Be willing to go to your emotional depths under this intense energy. There are a lot of planets in fixed signs now, so practice endurance and avoid stubborn conversations that go nowhere.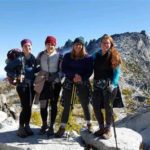 The water and earth elements are strong, suggesting that you find your happy groove and ride with it. However, the Sun aligns with eclectic and eccentric Uranus over the next several days. This brings an energy of meeting up with friends and organizations, or at least trying something new.
Saturday May 6th is quiet under a "void of course" Scorpio moon.This introspective time gives way when the moon moves into party animal Sagittarius in the early afternoon.
It's an excellent time for sports, catching up on chores, and enjoying the Derby. Spending time with people you love will recharge your batteries and dispel some of the confusing energy from earlier in the week.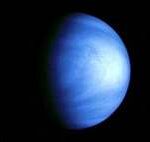 Venus enters Cancer on Sunday May 7th until June 5th. This is both a sensual and nurturing energy.  Pay attention to your diet as this combination enjoys comfort food. It is also good for home beautification, particularly on a cosmetic level. Time to plant the garden and beautify your yard.