Throughout the winter and early spring, five planets have been retrograde. Venus moved forward on April 15th, Mercury moves forward on May 3rd, and Jupiter moves forward on June 9th. May welcomes you and invites you to go with the flow, out of the continual shifting challenges and motivations of the early spring season into something concrete and possible to manifest.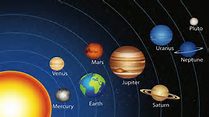 Expect to move forward in a smoother way and faster pace that has happened in the past few months. Enjoy the gentler, graceful flow.
Aggressive Mars is in fast-paced Gemini all month. Explore a wide variety of topics, reading, and activities in May, as it is time to enhance your circle of friends and organizations. Eccentric Gemini energy does better with short, quick projects and activities rather than a deep, long focus. Do not expect immediate results and gratification, as sometimes you have to knock on a few doors before one opens wide, (and that goes for new activities, new business opportunities, and new relationships.)
Practical Saturn and eccentric Uranus are working in a harmonious flow all month, so throw a focused and planned revolution. Bring an innovative project down to earth, and prepare for the success this will bring. Blend tradition, innovation, and responsibility. Mix this with some wild and crazy freedom and success along with happiness could be yours.
Mercury is slowing down to begin the month, and turning direct in time for morning rush hour on Wednesday May 3. Allow extra time to get where you are going. Also, make time for feel-good activities or people on Tuesday and Wednesday as the emotional Moon in warm Leo supports pleasant sharing. Then the tone changes Thursday through Saturday morning, with the Moon moving through efficient, hard-working Virgo. Focus and shape up! Be humble and get the job done.

If you celebrate Cinco de Mayo on Friday, keep plans and activities festive but simple. By Saturday afternoon and through the weekend, the Moon moves into social Libra to support relationships and activities that bring greater beauty into your life. Enjoy Derby Day and may your favorite horse win. Go to an art gallery, spring flower show or craft festival. Just get outside for health and joy.