THE ANNUAL 2014 PREDICTIONS WERE POSTED NEW YEAR'S DAY, and the monthly 2014 Predictions are posted at the first of the month. You must join our monthly subscription pages to read them. The magazine, "Psychic Visions Plus," posts monthly predictions, your monthly Numerology, Angel Guides, monthly Tarot for each Astrology sign as well as a monthly astrology forecast.
ROB MC CONNELL AND THE 'X'-ZONE RADIO/TV SHOW
Watch my weekly Stargazing Report with the X-Zone every Monday on You Tube
Readings with Elizabeth Joyce
STARGAZING – YOUR WEEKLY FORECAST
Week of May 18th – May 25th, 2014
Be gentle with yourself for the rest of May. Mars is ending his retrograde cycle. Since the warrior started moving backwards on March 1st, you have been reviewing and revising your ambitions and relationships. The forward progress that begins this week will take until late July to really pick up steam, so don't force things to go faster than they are able right now-just focus – relax and go with the flow.
On Sunday, Venus will square off with Jupiter. Aspects to Jupiter aren't usually malefic — even if it's a tense aspect like the square. It simply points to indulgence. Whether it's indulging in a voracious appetite for love, spending money, or eating sweets is up to you. One way or another, on the 18th you'll like have too much of a good thing.
On Monday, May 19th, Mars turns direct! With Mars Retrograde holding us back since March 1, the planet of action and motivation will finally wake up, move forward and point us in the direction of hard work, which brings success.
Monday is the day, folks. Mars turns direct, and many of you will breathe a sigh of relief. Cosmic shackles come off, and you'll finally be ready to stretch those limbs and move forward with your plans. Over the last several weeks you likely made important revisions in your goals relating to partnership matters. Now, you'll be able to implement them. Give Mars a little time to fully wake up though –until mid-July- he's not ready to run a marathon yet, but he is ready to start training for it.
On Tuesday, the Sun enters Gemini and, a light will shine on all things communications-related over the next month or so.
Keep a steady pace early in the week (making allowances for choppy energy), but do not force square pegs into round holes! A Pisces moon on Wednesday and Thursday helps you to heal in gentle ways.
The action picks up on Friday for the Memorial Day weekend, under an energetic Aries Moon. Jupiter is building energy to trine Saturn on Saturday morning. This helps you take on big projects and make progress on bringing them into manifestation.
Then, on Saturday, there is an incredible connection between Jupiter and Saturn to look forward to. When these planets are in perfect harmony, you'll benefit from the blend of hope and realism. Anticipate an almost effortless ability to lay the foundation for one of your most cherished, expansive goals. Dream the dream with Jupiter and trust focused Saturn to take you there!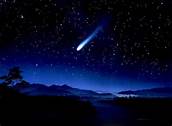 Special note for USA and Canada: There is a rare comet passing through on May 23/24. You would need a telescope to see it, but it does bring with it a meteor shower that is not one of the normal scheduled meteor showers. Check your local news for time and direction.
BEFORE THE KENTUCKY DERBY IT WAS PREDICTED THAT CALIFORNIA CHROME WINS THE TRIPLE CROWN – WHAT A STUNNING ANIMAL TO BEHOLD!