---
The newsmakers this week are Mercury retrograding, moving through its home sign of Gemini, and an annual face off between the Sun in Gemini and Saturn in Sagittarius. Luckily, yesterday's New Moon in Taurus is going to be powerful! A New Moon is the result of the Sun and Moon aligning to create an invisible but very potent surge of inspired energy. With this New Moon in sensual Taurus, you may feel an intense need to create more opportunities for success, joy, and satisfaction in your life.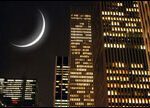 The New Moon encourages you to indulge in your deepest desires for pleasure and fulfillment, while providing the stability and determination to create an enduring and positive shift. This is when you write down your desires and focus for the coming month ahead. Then read it every night before closing your eyes. When you "take it inside" it has a stronger chance of manifesting quickly. It's like watering your garden.
Cultivating a taste for the novel or exotic in people and ideas can open you up to wonderful new experiences. Explore opportunities that can help further your interests and expand your horizons. While Mercury is retrograde think twice before signing important documents, particularly if there's a lot of money at stake. This phase can also bring fresh perspectives to ongoing problems, encouraging ingenious solutions. Let this transformative event inspire you to grow what you already have into something that can thrive, flourish, and last!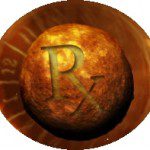 Mercury's retrograde cycle that starts on Monday, May 18th and continues through June 11th. This one in Gemini, is one of Mercury's favorite signs. It is difficult to say if that energy will present more challenges or make it easier for us. If you have natal planets ranging from 4-14 degrees of Gemini, Virgo, Sagittarius and Pisces, then your energy will be activated (challenged, motivated) more than most people. Also, the personal planets (Sun, Moon, Mercury, and Mars) will oppose Saturn in Sagittarius during the next month. That means you had better improve your boundaries and practice saying "No" when you mean no. It can also produce some delays in fulfillment and gratification. But the positive note is that you open to new ideas and new people, and that can be a lot of fun if you are willing to step outside your comfort zone in public events.
Mercury retrograde is a communications breakdown cycle and is especially interesting because it occurs in one of the messenger's home signs, Gemini. Expect to be overloaded with ideas and options, and give yourself the time to explore the good ones during the next three weeks. The opportunity is to try on a variety of new looks, but the danger is to be too quick and superficial in your analysis. At the very least, it is time to improve your communications skills, be it personal ability or upgraded software. Beyond the normal traffic jams along with travel and communications snafus, this early week is generally pretty light and easy.
Wednesday someone may share a secret that alters how you view a situation. In this instance it affects you in a good way. As Mercury turns retrograde, for about three weeks, expect disruptions and delays at home. A guest may cancel or a party may not proceed as planned. You might have to contend with obstacles, but a cheery, upbeat approach can help you breeze through the coming days. Later, a romantic liaison could grow in strength and passion.
  The tone does change on Thursday when Venus opposes Pluto, and on Friday when the Sun opposes Saturn. Opposition means resistance or that you get pulled apart to get excellent perspective, but being pulled apart is not necessarily comfortable. In this case, your desires and values are likely to be on the opposing side to someone else. It is probably true that you may just not want to follow someone else's rules. Be diplomatic, but firm. This challenge is made easier by a heart warming and generous Leo Moon shining through for the up-coming weekend. It is a good time to entertain and play with your friends, even if the timing does not work out as expected. This is the Memorial Day weekend in the US and the traditional beginning of summer. The tone is more productive on Sunday the 24th as the Moon quietly slips into hard-working Virgo.