You will need to take a strong instinctual approach this week, and rely on your inner promptings. Blind spots are all around us, even when driving, do be extra cautious when driving. Any attempt at control or logic will prove fruitless.
There is a Scorpio lunar eclipse overnight Sunday into Monday, May 15-16 in North and South America as well as western Africa and western Europe. For those who know their chart, find the houses that contain 26 degrees of Scorpio or Taurus. That is where you will find and experience the eclipse's activity. Lunar eclipses tend to bring hidden emotions up to the surface, and that goes double for an eclipse in intense Scorpio.
Monday's Lunar Eclipse ushers in a week of fast-moving change, requiring everyone to be quick thinking on their feet. The Scorpio Moon opposes wild Uranus as well as clueless Mercury retrograde, while loosely
squaring Saturn. This stubborn, fixed-signs energy could see people clinging to the old, worn-out way of doing things. Those who have a more open view will come out ahead, thanks to the Moon being trine with Neptune in Pisces, which makes it easy to tap into your intuition and creativity.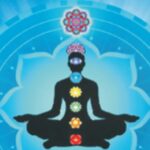 On the physical level, you can go to deeper levels within yourself to really look at what you value and what no longer holds energy for you. On the esoteric level, it asks you to live in your center and not get sucked into the drama and chaos of your personal or global world.
This is a Super-moon and powerful eclipse. It will help you break away from stagnant situations and brittle people in order to live a life that is flowing and free spirited.
This does not mean we are unfeeling about the atrocities the Russians have taken to the Ukraine, but that we support justice and truth without anger and emotionally reactive behavior (same for your personal life situation!).
The good news is that the Moon makes a harmonious trine to Mars and Neptune in Pisces. This is a spiritual warrior combination that holds a higher vision and then takes action to bring that higher vision into reality. Your creativity will seem unlimited and can take you out to marvelous places.
Boundary-setting Saturn is tied to this eclipse, so you are challenged to sacrifice in the short term for the long-term gain. Astrologers often forget to tell people that Saturn produces rewards; they just come from discipline and hard work over time.
The Moon moves into Sagittarius about six hours after the eclipse through early Wednesday, and this helps lighten the load and remind you that life is an adventure.
The eclipse energy is compounded on Wednesday by a powerful conjunction of Mars and Neptune in Pisces, making it a 5 star day for out-of-the-box thinking, artistic endeavors, love, passion, and romance. Use this energy to go after your most passionate, impractical, glamorous goals because the best-lived life is always the perfect mixture of work, sharing, and play.
The best day of the week for professional matters is Thursday, with a productive Sun in Taurus trining Pluto in business-oriented Capricorn, along with shred Mercury sextiling Jupiter in go-get-'em Aries< This allows you to quickly see and eliminate any flaws in a situation.
Be productive on Wednesday and Thursday in preparation for a social Aquarius Moon on Friday and Saturday.
When the Sun enters Gemini on Friday, the focus shifts from work to your social like.
Spend Saturday catching up with friends and family that you haven't seen in awhile. Mercury is at the halfway point in his retrograde cycle on Saturday, the 21st. The general philosophy is to tend to old business in the first half of Mercury retrograde, and begin to plant the seeds for incoming energy during the second half of Mercury retrograde.
The Sun's conjunction of Mercury – while retrograde – promises instant, joyful connections devoid of any awkwardness,
The moon enters psychic Pisces at on Sunday to support a dreamy day. Spend some time near water or in meditation. Then in the evening, Mercury retrogrades back into Taurus until mid-June. Consider all the ideas you came up with earlier in the month (as the current retrograde cycle started in the idea sign Gemini). Begin to filter out those that can manifest and work out in the mundane world. With an energetic sextile of Mars and Pluto, this is a good time to tackle chores and plow through your personal to-do list. Remember, Taurus is a hard worker, not an idealist.