If things seem difficult this week, hang in there, the energies will turn around next week.  The rare aspect of Jupiter entering Taurus and then squaring Pluto in Aquarius is full of tension and stubbornness. Others will not be in the mood for compromise, lending, and this could create some stand-offs.
On Monday, May 15th, Mercury ends its retrograde phase, and Mars in Cancer trines Neptune in Pisces. Things may now begin to flow without any action on your part.
Tuesday, May 16th, marks the year-long entrance of Jupiter into Taurus. If you are willing to open your belief system to expansive new possibilities in the coming year, and put sustained effort into your goals and dreams, then this will be the energy of manifestation. The flip side is to be lazy and over-indulge in sensual pleasures. As the Buddha says: Take everything in moderation!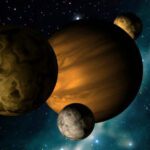 Make sure you keep a firm grip on everything in the following days because with Jupiter's entry into Taurus, things will become more concrete, and some things could develop into unforeseen magnitudes with a surprising and unexpected momentum of their own. Refrain from risky gambles unless you are prepared to face the consequences of your actions; and you will have to face them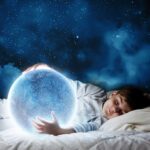 Thursday May 18th has good dream potential in the early hours before sunrise in USA time zones. The life-giving sun makes harmony with dream and intuition planet Neptune. It is also good for meditation or spiritual practice.
Two days after entering Taurus, Jupiter squares Pluto in Aquarius, followed by the New Moon in Taurus. Friday May 19th brings the New Moon at 29 degrees Taurus. This sets up a very challenging pattern with aggressive Mars opposite "death and rebirth" Pluto, and both make a challenging square to Jupiter and the destiny nodes.
If you are feeling pulled in multiple directions, then you are in the right place-not that it's at all comfortable. On the lower level, I would not be walking on the bad side of town after midnight. On a higher level, it is time to let go of actions and ambitions that no longer serve you, while opening to higher ideals that are going to take some time and effort to manifest.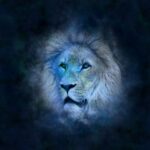 Mars moves into Leo on Saturday May 20th (until July 10th) and continues the challenge to "let go and let God" Pluto energies from yesterday's New Moon. Leo likes to have fun! Open your heart and creativity. Your actions have more power when your heart is engaged. Plus, Mars opposite Pluto in Aquarius wants you to create win-win environments. So, Mars enters Leo on May 20th then squares Jupiter (on the 23rd) and the North Node of the Moon (on the 25th).
Sunday May 21st brings a high-energy morning with the life-force Sun making harmony to "stand in your power" Pluto. Talk to family and friends, or run short errands. The Sun also makes a minor harmony to Mars; Time to exercise, do yoga or get physical—but don't overextend yourself as Mars makes a challenge to Jupiter, who tends to expand and overdo everything. Now it's all about personal power, asserting it, and creating tangible facts.
We could witness courageous and alert actions on the one hand, and foolish deeds and decisions with unpleasant consequences on the other. At last it becomes clear who the real heroes are and who just has a big mouth.

The Sun also forms an aspect to Pluto directly after entering Gemini on Sunday, May 21st: The harmonious trine in air can be viewed positively during this time marked by power struggles;  some things now, at the end of the week, will succeed with a certain ease, and there is, at last, a willingness to communicate.