Monday March 6th has the Moon in productive Virgo. The Sun makes harmony to Saturn in friendly and innovative Aquarius. This combination makes for a great working breakfast or lunch with a friend.
Two main outer planets are changing signs in March, the first of which is Saturn – moving from Aquarius to Pisces on Tuesday. This will usher in a time of reflection and greater sensitivity and wisdom.  The Virgo Full moon is also on March 7th, forming a loose square with Mars in Gemini and trining Uranus in Taurus. This powerful movement shakes things up quite suddenly, forcing everyone to let go of any outmoded actions and change course. You must let go of any stubborn ideas and be open to a new path.
On the morning of the Virgo Full Moon, Saturn moves into Pisces until February 2026. Think back to where you restructured your life and higher vision the last time Saturn was in Pisces – February 1994-April 1996.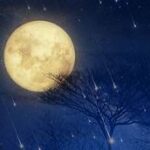 The opportunity is to bring a new vision for your life into manifestation. The challenge is to actually do something about the vision you want to manifest and not just fantasize about it. In the mainstream world, we shall see government (Saturn) more involved in prescription and non-prescription drugs. Oceans will be in the news: earthquakes, commercial farming – fish in stress and dying in the ocean, drilling oil in sensitive places, aircraft problems, and potentially destructive mining for minerals used in electric automobiles. (We forget that's what it takes to make electric cars.)
Friday's energy of determination and ambition is not a good energy for teamwork, which could be a great headache for managers who have to navigate everyone's various moods. However, it can be quite a productive day, allowing you to work through your tasks so your weekend can be free from any office worries. 
Saturday and Sunday both promise to be very heartwarming and romantic days.  Saturday, March 11th, has two soft, but pleasant, planetary combinations. Relationship planets Venus and Mars make harmony with each other. Try to do something spontaneous with your partner on Saturday evening. 
The sense of love and adventure increases on Sunday, and feelings of love and joy deepen. Communications planet Mercury makes the same gentle harmony to eclectic Uranus. That's great for friendly conversations or taking a short day trip to someplace fun.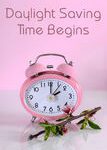 Please be aware that Daylight Savings Time begins in the USA on Sunday morning, Mach 12th; Remember it's spring ahead – fall back.