---
Get ready to hide under the covers to get some extra rest because the cosmic activity is more difficult than usual with three significant events this week. Mars changes signs, we lose an hours sleep as we go into daylight savings time, and right after that we have a Full Moon is hard-working and persnickety Virgo. All this pow-zap energy will cause most of us to make some serious adjustments.
The Moon is in Gemini, so it is best to keep on the move from project to project and person to person. There is an added boost on Sunday in the first quarter moon phase, often called the Challenge to Create. Additional help comes in on Sunday as ambitious Mars makes a harmonious trine to long-term Saturn. Use this supportive energy to work on projects that will benefit you in the future.
The early week is a bit mixed in that quick Mercury is mentally busy but the Moon is in feeling-oriented Cancer. One part of you wants to keep on the move and another part of you wants to pull back for better emotional support. Communications may get a little emotional, but plan to share a meal with those who are closest to your heart.
Wednesday is International Women's Day. Their theme this year is about being bold, so the Moon in Leo helps you step into leadership and open hearts. Leo also rules children, fun, and play.
On a constructive level, ambitious Mars leaves its favorite sign and moves into Taurus on Thursday, the 9th until April 21st. This could be troublesome because Mars likes to be active and fast moving. Taurus is hesitant, slow moving, and a place to write, think, and plan. Anger and frustration can arise because Taurus is deliberate and methodical. This focused energy values the final product rather than the speed of the work and action it takes to get there. Mars in Taurus is a great combination for putting ambition and physical effort into tangible projects. Working on business projects or home improvement is two examples of this constructive energy. Do it yourself projects are the most popular and fulfilling. This focused, hard-working combination can produce material results if you are willing to put effort into your desires.
Friday morning is best for cleaning your desk or finishing up existing projects while the Moon is disconnected in her void-of-course phase. Then the Moon moves into Virgo for the weekend. This dovetails nicely with Mars in Taurus since the earth element signs are in harmony and like to see the results of their efforts. Virgo likes to clean, organize, simplify, and heal. Because Venus is retrograde until April 15th, this is a good weekend to go through your stuff and make a pile of things to release.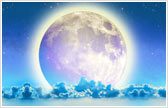 The Virgo Full Moon is on Sunday, March 12th. The quick answer to this Full Moon is to balance your work/service activities with your spiritual/retreat needs. On a more subtle level, spiritual destiny points called the Nodes of the Moon are winding down their 1 1/2 year path through Virgo and Pisces, and this is the last Full Moon in those signs before they shift in May. Look at where you are serving vs. sacrificing. Simplify your life in the month ahead so you are not excessively caught up in your "to do" list.
Virgo is interested in your body's health. It may be time to start that diet and make time to walk and exercise. As emotions come up this week, along with life circumstances and change, it may be difficult to get some "closure" because the Sun and Moon are approaching a square with Saturn, which is known to bring on crying spells and the blues. The worst that can happen in these energies are roadblocks that slow you down, stop traffic, or interfere with your desires.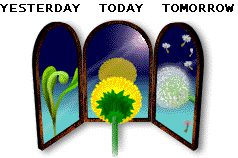 Change is on the way and, although you feel caught between worlds right now, it is still important to make a strategy for the future. That strategy should include creating space for fun and creativity, based upon shifting values in relationships and material world needs. All will feel better as you pass through June. The key is always to remain open and flexible, obey the laws, legal and spiritual, and have your patience mantra ready. I enjoy the process of life and the growth and goodness of change. I am safe, it's only change!