---
This is a week of changes that begin now and continue through the rest of 2018. Expansive Jupiter turns retrograde on the 8th in Scorpio, and continues to move backwards until July 10th. Consolidate any projects or activities that have been going on since October 2017, and do behind the scenes planning  for future projects. Jupiter rules your belief system, so look within to see where you may be holding yourself back from a larger world view and expansive projects that require you to take a risk.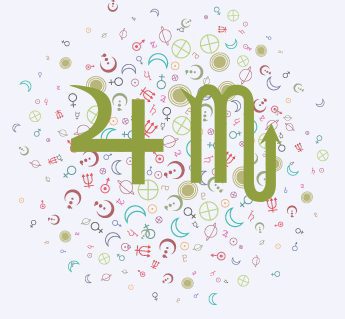 Both Mercury and Venus change signs, and Daylight Savings begins on Saturday. Sunday night. Benefits and opportunities are also in the mix with a Mars/Uranus trine.
On Monday evening, mental Mercury moves into Aries until Mother's Day May 13th. This is a very long time due to the coming Mercury retrograde cycle on the 22nd making it a10 week span instead of the normal 3weeks. Improve your exercise program in the weeks ahead.

Venus also moves into Aries on the 6th through the end of March. This is an uncomfortable sign for Venus as she wants relationship and Aries wants independence. Venus in Aries makes for an uncomfortable love life as well as with relationships. The Goddess of Love in a fire sign, especially child-like Aries, like to throw its weight around. Careful now. Be willing to pioneer a new path in existing relationships or in seeking new relationships. Find a good balance between your sharing needs and individual needs.
It's time to go within and allow yourself to be guided by your Blessed Higher Self. (Read Flying With My Higher Self by Robert Maldonando – Amazon.com)
Beginning Wednesday afternoon through late afternoon Friday, the moon will be traveling through Sagittarius. It is a great time to share your big ideas in an enthusiastic way. Sagittarius likes a party or a philosophical conversation.
Saturday has a more serious tone under a pragmatic Capricorn moon. Mercury makes a challenging square to Saturn in the evening just before we turn our clocks ahead. Avoid rigid boundaries in your conversations. It would be wise to postpone difficult conversations. Many people will simply go to bed a bit early on Saturday night because we lose an hour's sleep.
It would not be a surprise if your early morning sleep is disrupted on Sunday, and not just because of the change to Daylight Savings Time. Athletic Mars makes a harmonious trine to Uranus, suggesting you get up and do something that is beyond your normal routine. Since Mars rules exercise, perhaps you could go for a hike instead of the gym, just something to feel like you are breaking free of your normal routine.  After all, Spring arrives on March 21st.