The Moon is in her quiet void-of-course phase Monday, so important starts and decisions are not favored. Also on Monday, Mars moves into idealistic Aquarius until mid-May. Try as it may to get things moving on Monday there are upsets and delays. This supports stepping out of your normal routine, inventing something new, technology, and meeting friends or making new friends.
Tuesday is a bit serious as Mars aligns with practical Saturn in Aquarius. Mars in Aquarius represents electrical Uranus, bringing a sudden upsurge in a radical, new direction. Tend to business because forward progress is blocked for now. The harder you try, the worse it can get. This energy lasts throughout the week.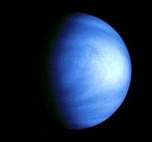 Venus enters Gemini on April 3rd, and Saturn has something to say about that. Venus will retrograde in Gemini so it will remain in this chatty, social sign longer than usual. This represents a year when it may be harder than usual to commit to one relationship. This Air Sign prefers diversity vs security and she will be retrograde from May 13th through June 24th, giving you a hint of what is shifting in terms of love, money and your values.
Just to mix things up a bit more, there is a Venus-Saturn trine on Saturday  so it's best to stay with "the Devil you know" now and wait until mid-next week to explore any other options.
After the major worries and concerns over the Corona Virus Saturday, April 4th brings us a bit of luck and relief. Jupiter, the planet of luck and expansion, lines up with serious and focused Saturn. This is one of the major alignments of the year because it brings us large-scale achievements. (Hopefully a cure for the virus) This is the first of threee alignments of Jupiter with Pluto and the focus is our morals and ethics. Let's hope it brings us the right stuff to make something big, helpful, healing and wonderful happen.
Ambitious Mars aligns with the triple alignment planets in Capricorn this month, adding to an already intense year. Perhaps it will help governments with the health decisions and economy problems we all have been facing lately.