All the planetary shifts of the past few weeks have brought about a renewed enthusiasm for life, creating a desire for adventure and trying new tings. The entire week is bursting with positive, higher vibrational energy to a very high frequency.Thanks to a "can do" attitude there is practically noting you can't do or accomplish.
On Tuesday March 28, the Moon moves into emotional Cancer and aligns with Mars. This is the first quarter moon, which tends to challenge you to get moving as the energy builds towards the Full Moon on April 6.th Tend to projects and people close to home.
The saga of the planetary parade now rolls into the spring energies, along with everything else. As we cross the threshold from winter into the new growth season of Spring, 2023, five planets—Jupiter, Mercury, Venus, Uranus, and Mars—plus the quarter moon are set to align on March 28th, forming an imperfect arc from low on the western horizon, heavenward toward the southwest.
In just days, looking due west shortly after sundown, the sky watcher will find Mercury and Jupiter, with a bright Light,  near the horizon in the constellation Pisces, marking one end of a cosmic convoy spanning a 50-degree section of sky. These two bright objects will hold a convergence here, one degree apart—about the same distance as two full moons. They may be a challenge to spot; luckily Venus' Light will beacon brightly almost directly overhead, which one can trace to the setting sun to find them.
As both planets are so close to the horizon, observers will need a nearly flat western horizon, like a Texas sky horizon, free of obstruction and a clear sky to see them.
Next in the lineup, Venus will sparkle brilliantly in the constellation Aries with a brighter magnitude and easily be seen with the naked eye. Nearby, two degrees from Venus, the planet Uranus will appear very faint with a duller magnitude, requiring a strong pair of binoculars or telescope to distinguish it from the surrounding stars.
Lastly, high in the southwestern sky, Mars will join the alignment, glowing rust-red, accompanied by the first quarter moon slightly higher, located in the constellation Gemini.
One might notice that the lineup is anything but exactly lined up; it's a buckled procession at best—with a rather lackadaisical parade marshal, it would seem. But by definition, these planetary alignments call for approximation rather than rigid, mathematical precision.

Wednesday and Thursday are the best date nights of the week, so dare to get out there and mingle.
Thursday March 30th is an exciting day. Mars makes harmony to Saturn, which provides the physical energy for longer projects or anything that requires stamina. Gentle Venus in sensual Taurus aligns with eclectic Uranus.  This will be a memorable time for romance. With the Uranus energy present, you may spontaneously meet an exciting suitor who sweeps you off your feet – right into their heart!  Step out of your comfort zone and get out and plan to meet new people and try new experiences.
After such a vibrant work-week , you may reward yourself by sleeping in on Saturday, perhaps avoiding any April Fool jokes. The lazy energy isn't much good for anything else.
After a late lunch on Sunday, a boost of revved up and ready to go: energy returns mid-afternoon.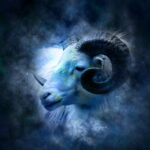 April Highlights
Accomplish as much as you are able early in the month. Eclipses come on April 20 and May 5, and Mercury turns retrograde in Taurus on April 20. The solar eclipse on April 20 is at the last degree of Aries, so it represents the junction between ending old business and early beginnings to new soul motivations. Mercury retrograde comes a day later on April 21 in Taurus. Consider how your values are changing, make a budget, and release that which no longer holds energy for you. Stay positive as you keep moving forward.