---
This is a power packed week with relationships. restaurants, theater, and getting out into the world because Venus is on the move. The early workweek is more vibrant and friendly under a Leo moon.
Wednesday is good for friendships and sneaking away for a long lunch at a different restaurant than normal. Venus and Uranus align for a happy, light day and not the day for work that requires focus or decisions. Uranus represents shocking events so take no risks with love, business of finances.
Wake up slowly on Thursday as the life-giving Sun challenges stubborn and slow moving Saturn. You may be slow to get moving or feel extra aches and pains in your joints. With all those annoyances it may be a bit difficult to jump over the obstacles and hurdles that present themselves. Thursday is a good day to do small tasks and keep a low profile.
The moon moves into social Libra by lunchtime Friday. Sensual Venus moves into Taurus, one of her favorite signs, until April 24th. Hard work and constructive effort will pay off in the weeks ahead.
The second Full Moon of March occurs on the Saturday, March 31st. This is a potent Full Moon in that it either challenges or motivates you. Libra wants to improve relationships and Aries wants to independently go off and pioneer a new path of self-discovery. Retrograde Mercury asks you to rethink and review the balance of sharing and individuality.
This Full Moon is challenged by "I want it yesterday" Mars and "be patient" Saturn as we approach their dreaded conjunction on Sunday. You benefit by putting physical effort into long-term projects. Remember to allow wiggle room in your plans since Mercury continues to be retrograde until April 15th.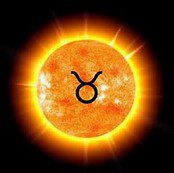 At the same time, Venus moves into Taurus, her favorite place. She brings social gatherings, strengthens self-esteem, raises the vibration up a notch or two, along with opportunities for financial growth.
On a more spiritual level, this Full Moon urges you to take right action to restructure your life so you can live in a higher and more harmonious balance. You may feel like you have to "sleep with the enemy" or cooperate with a bossy, overbearing person, in order to get what you want.
The opportunity to set yourself free of limitations by moving your consciousness to a higher set of values, and not being sucked into the drama of the world is the gift of Easter Sunday. Not since 1956 has Easter fallen on April 1st, April Fool's Day. Is the day star-crossed? It's all up to you!