---

For Spring Equinox on the 20th, there is an abundance of action signs in the fire element. Spring is finally here. It's up to you to seize the day. It's one of two days of the year when day and night are equal. This reminds us to look at our lives and make sure they are in balance and on the right road. Four planets, along with the Moon, are in Fire Signs and that makes for a fast and busy spring so prepare to jump on the roller coaster! Prepare for adventure, plan to take risks, and new experiences to explode along the way.
Passions will be heightened, be it in your personal life or in politics! Between March 23-26, communications planet Mercury is making several challenging aspects to outer planets, so allow room in your schedule for changing energies (and Mercury is also in the preparatory shadow before turning retrograde on April 9). Prepare for politics to explode out of control. We can also get burned by higher temperatures, gas price increases, and perhaps our romantic liaisons bringing more stress. Also, a strange and hot, hot summer is on the way.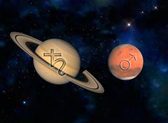 The next three months shows the warm moon aligned with cold Saturn causing emotions run hot and cold until summer. For some, this will manifest as home and/or family responsibility. A planetary pattern called a Grand Cross has been operating in Aries, Libra, Capricorn and Cancer for a few months now, and it continues causing stress for the next three months. It brings the feeling that one thing sets off another which then sets off another, like a cascading effect. Or it can feel like you are being pulled apart in several directions at the same time.
Some people will continue this "pulling you apart" action, and others will be ready to start to reintegrate the new you. Understand, this newness will most likely be after June 9th when Jupiter ends his retrograde period that matters begin to settle down. Some people will feel it earlier after Venus and Mercury are done being retrograde on May 3rd. Basically, you are balancing your sharing needs with your independent needs, your nurturing needs with your practical responsibilities.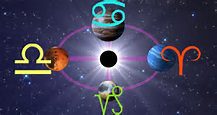 Mercury will be highly active March 23-26. It hits all of the points in the Grand Cross listed in spring equinox above. Avoid forcing your opinion on Thursday and give extra space to verbally obsessive people. Positively, you are challenged to communicate on a kinder and deeper level. Early on Friday morning, Mercury opposes Jupiter. Communicate your higher ideas in a way people can understand them, and do not be involved with gossip or with superficial chit-chat.
On Friday night and Saturday, Venus aligns with the Sun, indicating the halfway point in her retrograde cycle (March 4-April 15). Venus is also changing from being an evening star to a morning star, a more aggressive position for the Venus energies in asserting needs and desires. She moves from being an evening star, to being invisible in the sky, to becoming a morning star. During that time Venus has her annul meet up with the Sun in Aries, where she is challenged. Not only is she invisible at that time, but she is more into the me first attitude rather than the you. Luckily this energy only lasts about a week or so.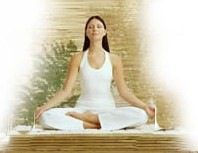 Perhaps it's time to clean house. The housework of the Soul, where you begin to act on your internal decisions regarding who and what is in your life now; time for some changes?
With the Moon in soft and dreamy Pisces, Saturday and Sunday support romance, movies, graceful music, and acts of compassion.